By
Bo McGee
- Published on July 15, 2015.
After less than two years in business, Taps Social House & Kitchen closed for business this week. Owned and operated by Giovanni Toracca, it's been doing business at 1516 Broadway since September 2013. The sizable space at 1516 Broadway has had many previous incarnations, but was most notably the longtime home of Moroccan-themed mainstay Pasha, which closed back in 2008.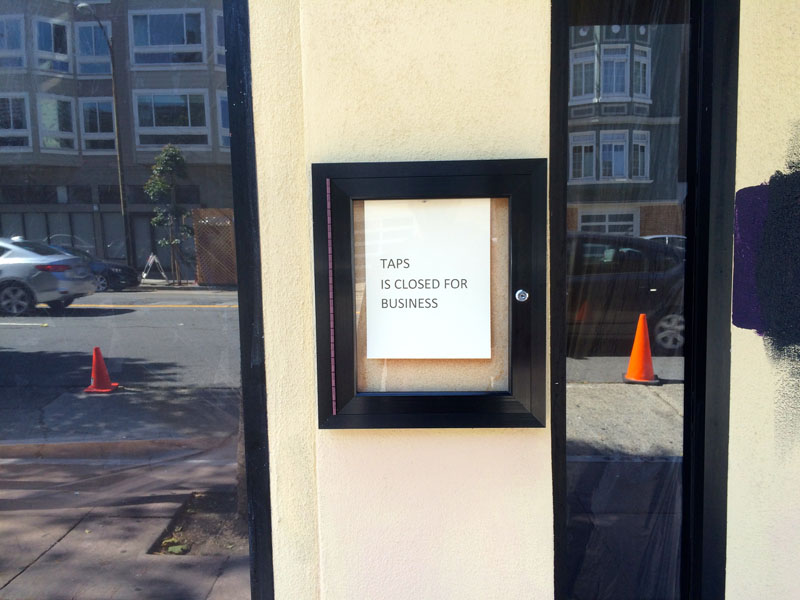 The closure was announced with a simple note posted outside the restaurant, reading only "TAPS IS CLOSED FOR BUSINESS." We tried phoning the bar twice: the first time, we were met with a generic voicemail that didn't mention the closure, while the second time, a woman picked up but declined to comment. 
Inside Taps, furniture and bar equipment is being prepared to move out of the space. Though there's been no official explanation of the closure, a July 6th Facebook post noted that "TAPS now has all bottles and cans at 50% off. Get 'em while supplies last!"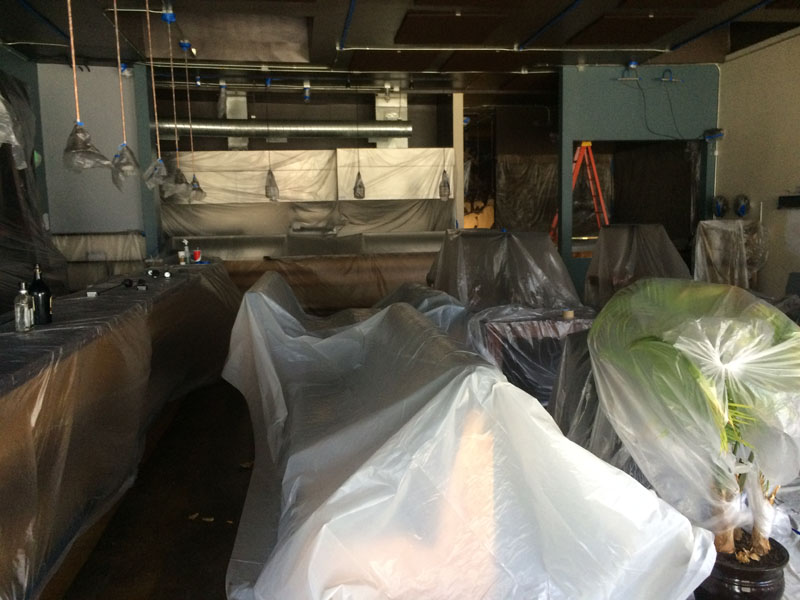 Reviews on Yelp had been mixed since the bar opened, with many citing uneven food and service. Taps was one of seven gastropub-themed businesses in the Polk corridor, so it may have been a victim of oversaturation. "I never went in," said one neighbor, who identified himself as Danny and said he's lived at Polk and Broadway for nearly 15 years. "It never seemed like a part of this neighborhood."
The open, sunny 6,000-square-foot space will likely be hotly contested, as it also boasts a full liquor license. We'll keep you posted as to who takes over, and any other developments regarding Taps' closure.