Since 1973, the Frederick D. Haynes Gardens at 1049 Golden Gate Ave. has offered affordable housing to hundred of Western Addition residents. But now, the building complex may be up for sale and its residents displaced, prompting a press conference today with ex-mayor Willie Brown, supervisors London Breed and Scott Wiener, and Reverend Amos Brown in attendance.
The story goes back to the site's construction in 1973, and the 42 years it took to pay off a loan. Vallie Brown, London Breed's aide, explained to us that during the 1960s and 1970s, a lot of affordable housing projects were built across the city using loans from the U.S. Department Of Housing and Development (HUD). Now, decades later, the loans are starting to be paid off.
Once loans are paid off, boards of each affordable housing development take complete charge of the site. In the case of Frederick D. Haynes, the board operates under the name Third Baptist Gardens Incorporated, which decided to put the buildings and 2.5 acres of land on the market,with the potential to become market rate housing.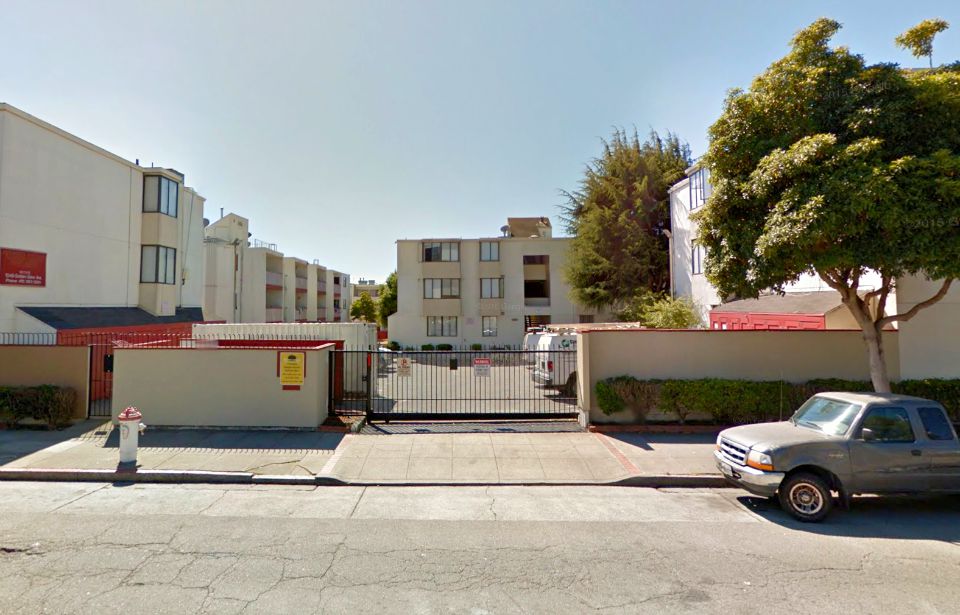 (Photo: Google)
Third Baptist Church had a one point established Third Baptist Gardens, but the groups have parted ways. Today, the church filed a temporary restraining order against the Gardens. "TBG, a separate entity from the Church, is a nonprofit corporation that was started by the Church in the 1960s—ironically—to improve housing affordability and prevent displacement," reads a press release from the church.
According to accounts, no residents were notified of impending sale. Data provided by Affordable Housing Online notes that of the 104 units in the housing complex, 84 are occupied by residents who receive Section 8 assistance. This means that 81 percent of the households pay no more than 30 percent of their adjusted income for rent, making it affordable for many lower-income residents and families in the neighborhood. The complex includes a mix of 19 one-bedroom units, 33 two-bedrooms, 24 three-bedrooms and eight four-bedrooms.
"We don't have the luxury to lose this housing," London Breed said at this afternoon's press release. "We are not going to let anyone rob us of our affordable housing, we've worked too hard for it."

"This is only the tip of the iceberg," said former mayor Willie Brown, who supported the building of HUD-funded properties in the 1970s. "There's at least half a dozen properties in similar situations."