SoMa has been been a hotspot for craft brewery openings of late, with Local Brewing Co. debuting earlier this summer and Method Brewing set to arrive shortly. Now, Black Hammer Brewing will be joining the slew of neighborhood breweries, which also include ThirstyBear, Cellarmaker, and 21st Amendment. Founder Jim Furman is targeting an August 14th opening in the former Tin Shing Printing space at 544 Bryant.
"San Francisco not only has a huge craft beer culture and a growing population of younger professionals that crave craft beer and want to drink it at the source, but it's also the best city in the world to live in, hands down," said Jim Furman, a chemical engineer turned brewmaster. "We are seriously in love with San Francisco, and can't wait to give back."
BHB's primary focus is English ales and German lagers, according to Furman. In a counterpoint to the hop-crazed culture of many craft breweries, he's aiming to create malt-forward beers "where your palate is not wrecked, it's enhanced."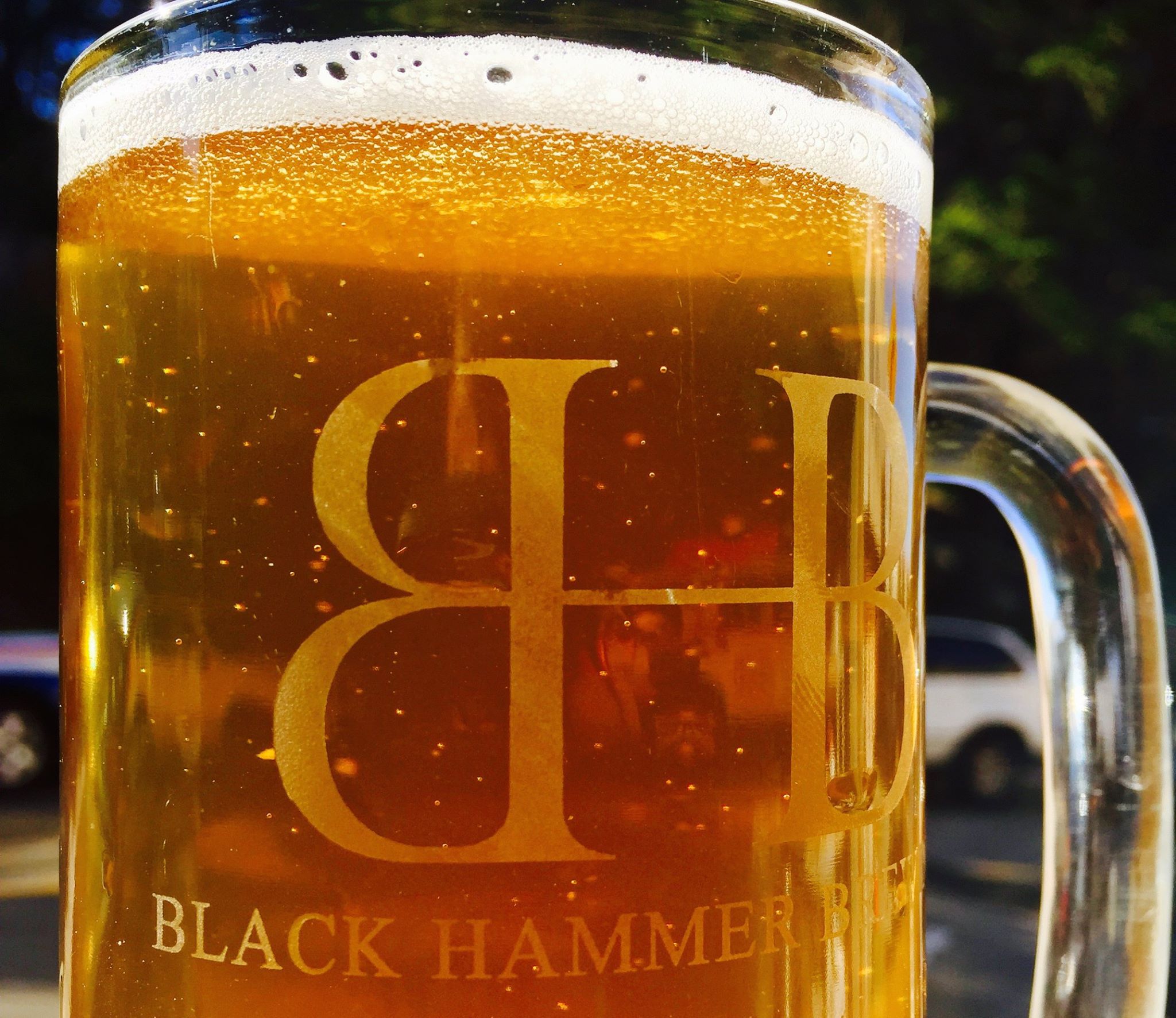 Photo: Black Hammer Brewing/Facebook
Furman has earned 31 national and state awards for his homebrews, including ten first-place awards; one of his prizewinners, an Oktoberfest, will be available on tap when BHB opens. Other beers on tap include Jaded Raver (an English bitter), Marteau Blanc et Bleu (a blueberry wit), and a kolsch. BHB will also be partnering with Pacific Brewing Laboratory to serve their Squid Ink IPA and Nautilus Saison on tap.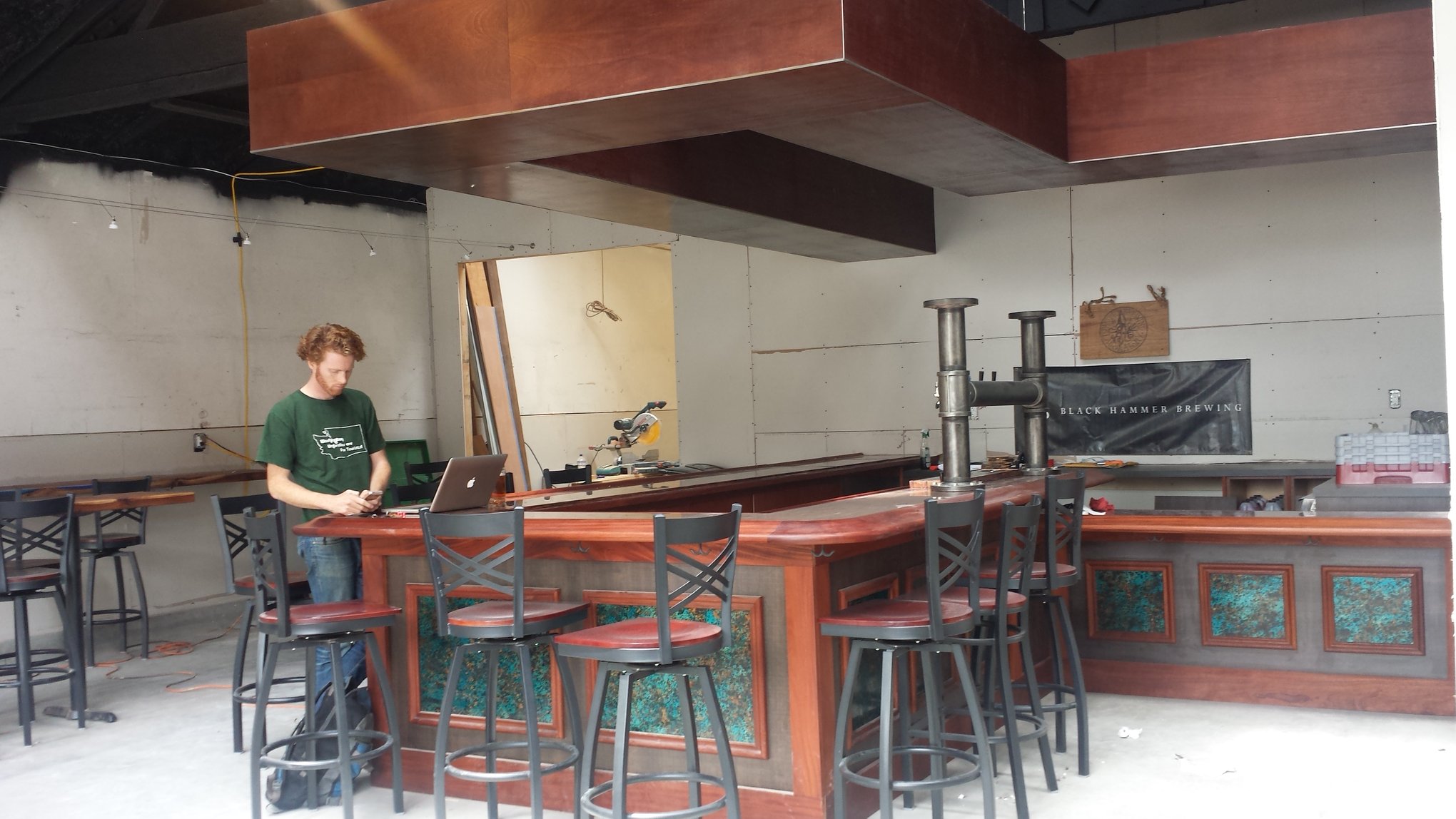 Bryan Hermannsson of Pac Brew Lab at the new Black Hammer Brewing tasting room. Photo: Angeline Ubaldo 
BHB won't serve food, but will host local food trucks in the large parking area located in front of the brewery. "Outside food is encouraged," Furman added. 
The space will see lots of natural light from skylights and glass garage doors which front Bryant Street and can be rolled up for fresh air. BHB's interior will include around 60 seats, with design elements revolving around "comfort, nature, whimsy and high-tech," according to Furman. Everything but the chairs were handmade in-house: the benches are built out of timber from the old Pier 39, and the bar was made by an artist from the Chiapas mountains who spent two months crafting the bar before returning to Mexico. 
Furman originally founded the brewery in July 2012 as Hammer Brewing Company, but found out last year that he wouldn't be able to trademark the name without amending it. "I added 'Black' as a reference to [Burning Man's] Black Rock City, where I got my nickname, 'Hammer,'" Furman said, adding that last year's Burning Man event is when he began to work on BHB full time. He and his co-owner, K. Albert Jackey, met at a family reunion.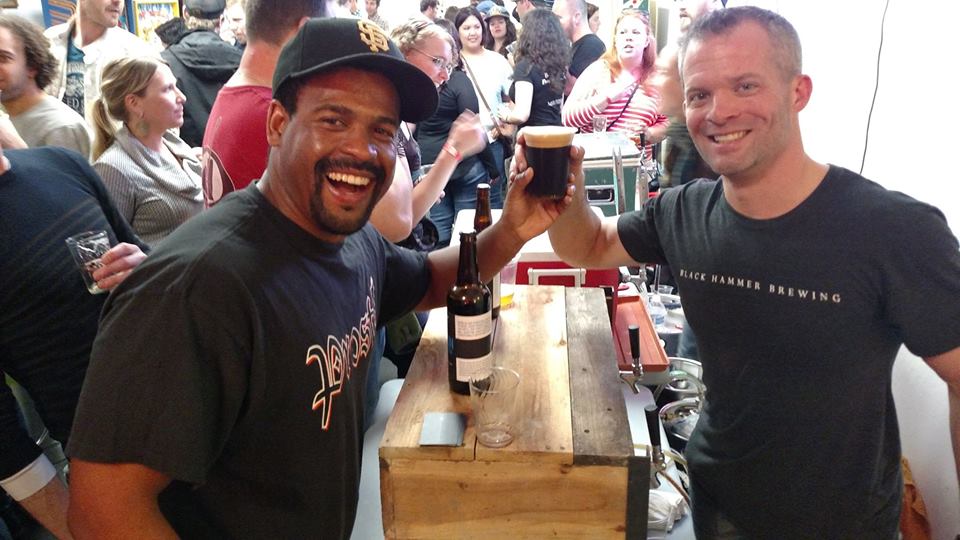 Jim Furman (right) serving beer at an event. (Photo: Black Hammer Brewing/Facebook)
If the brewery is a success, Furman is interested in potentially expanding beyond SoMa. "We have our eyes on Oakland and Lake Tahoe for future tasting room locations."
After it opens, Black Hammer's tasting room will be open Wednesday-Monday. Hours will be determined based on demand during the brewery's first month in operation.