Multiple tipsters have expressed curiosity and concern over the disappearance of a beloved drinking fountain from the grounds of Coit Tower earlier today, with some worried that the fountain could be gone for good.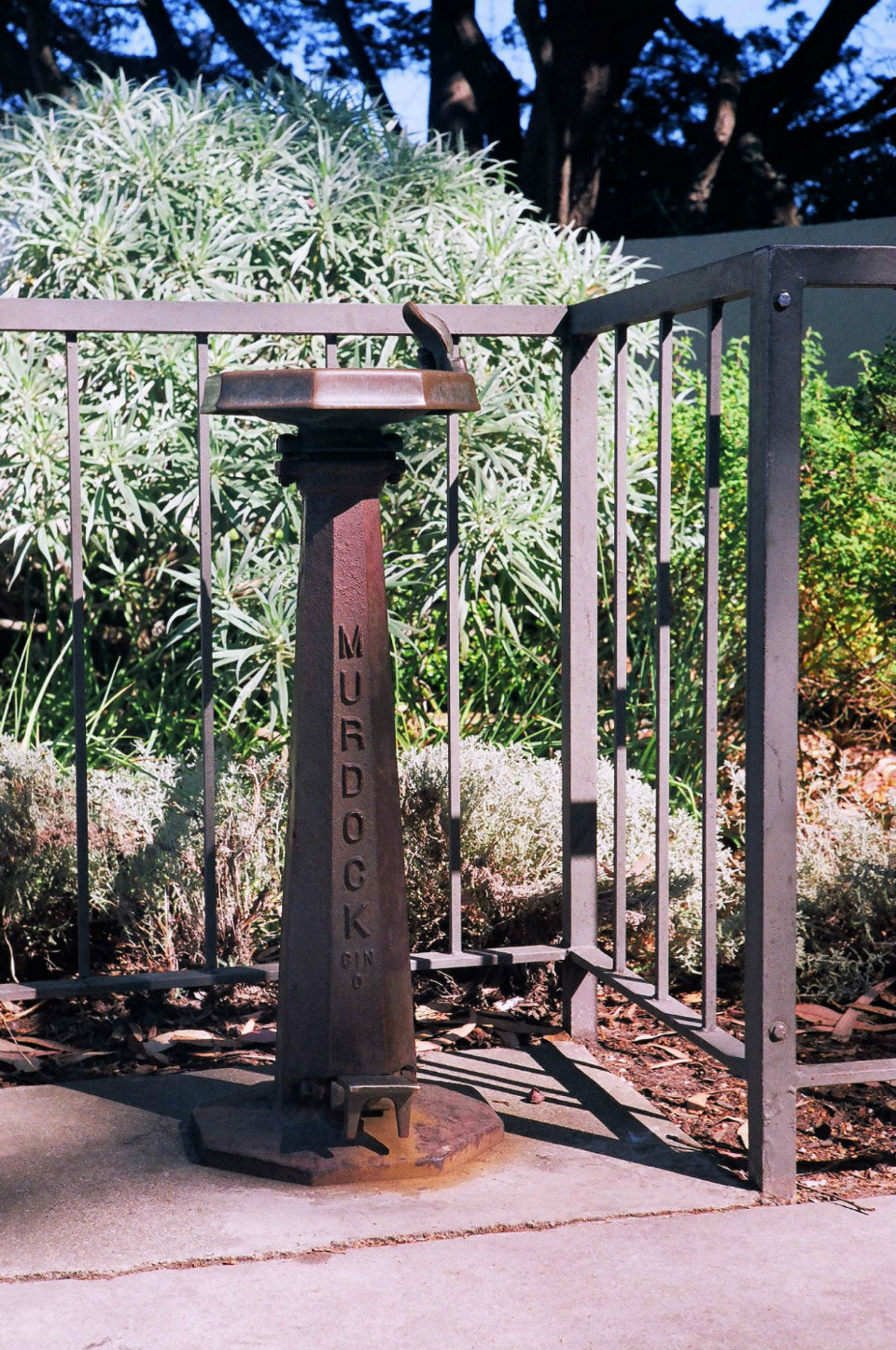 Photo: Michael Fraley/flickr
However, a quick email to Rec and Park revealed that the fountain is merely on hiatus for repairs, and will be back in two months. Spokesperson Connie Chan wrote:

"The drinking fountain was found broken about two weeks ago, it was removed for repair.  It is expected to be re-installed within 8 weeks from now.  There is another drinking fountain available to the public nearby."
The confusion was understandable, as readers emailed Hoodline to say they were told by workers that the fountain—model 30 made by Murdock Manufacturing, which has been in business since 1853—was broken and couldn't be repaired, so it was being replaced with a brand new fountain.
Members of the neighborhood group Telegraph Hill Dwellers, which is dedicated to the area's preservation, said the fountain was part of the history of the park. One neighbor, Ken Maley, even emailed Murdock to ask if the fountain could be repaired and received a response confirming that yes, the company could rebuild it without any problem.
"Just bring it back, no questions asked," said Stan Hayes, president of Telegraph Hill Dwellers before finding out the fountain would return. "If it doesn't work and a new one is needed, keep it as a sculpture. It appears to be a period piece; an art deco piece consistent with the tower's age. If it's historic, it should stay here somewhere even if it's not hooked up to water."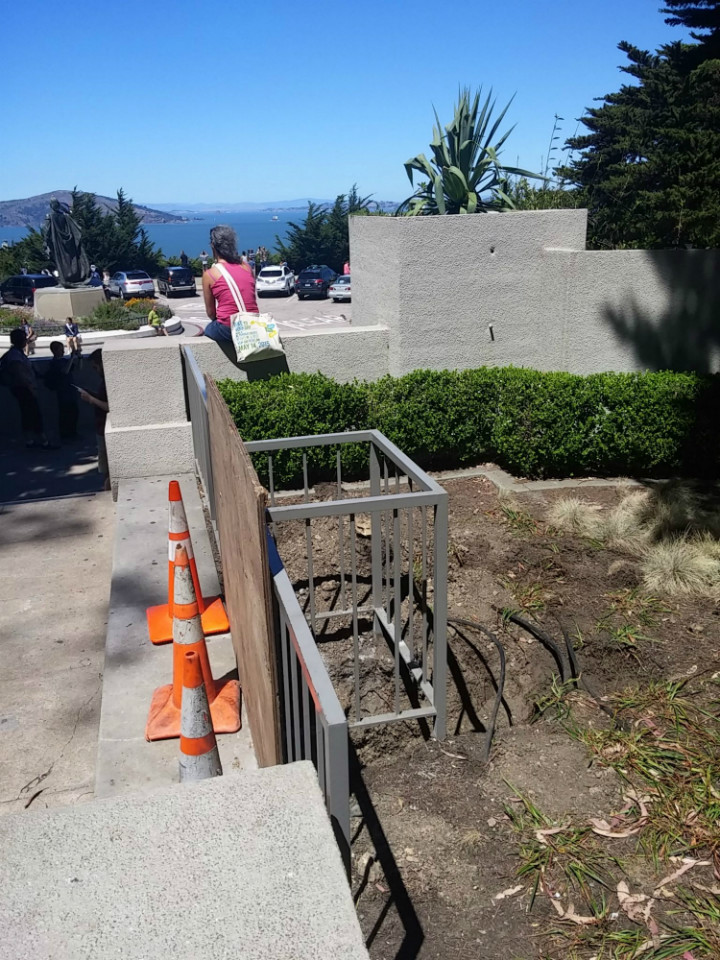 Photo: Katherine Petrin

The fountain is surrounded on three sides by an iron railing near the bottom of the steps into the tower. If you, like others, notice that it's missing, don't be concerned. But a couple of neighbors wondered why they weren't told about the removal, why no signage was put up to explain its hiatus and why their messages weren't returned. "The department hasn't responded to our concerns yet at all," Maley said.
Update: Cassandra Costello, property manager for Rec and Park, sent an email to neighbors on Monday saying the cones and plywood shown in the photos here have been removed and signage has been attached notifying visitors that renovations are being done. Her email also explained the project further:
The Department has found that the existing plumbing system that services this drinking fountain site is not code compliant and will require new plumbing. When Murdock Manufacturing performs the restoration of the fountain, they will have to realign the water and drain line connections accordingly.  Additionally, the original fountain is lead based and the Department has an obligation to remedy these situations as they are discovered, which will be dealt with through the restoration project.