By
Bo McGee
- Published on August 26, 2015.
The San Francisco Department of Public Works is preparing to remove most of the existing trees from Van Ness, as we reported last week. It's the first step in a plan that will ultimately more than double the amount of trees along the avenue.
This past Monday, planners held a public hearing to finalize permits for the removal of nearly 200 trees from the busy corridor, which included an opportunity for public comment.
This is the first significant piece of construction for the Van Ness Bus Rapid Transit (BRT) project, which calls for dedicated bus lanes separated from traffic and stretching from Lombard to Mission streets, to be used by Muni's 49 and 47 lines and Golden Gate Transit. These lanes will run through the space currently occupied by a line of eucalyptus and oak trees, and will be flanked by new landscaping. Upon completion of the project, the total number of trees on Van Ness will more than double to 401. The plan is expected to speed up Muni service on Van Ness by 32 percent.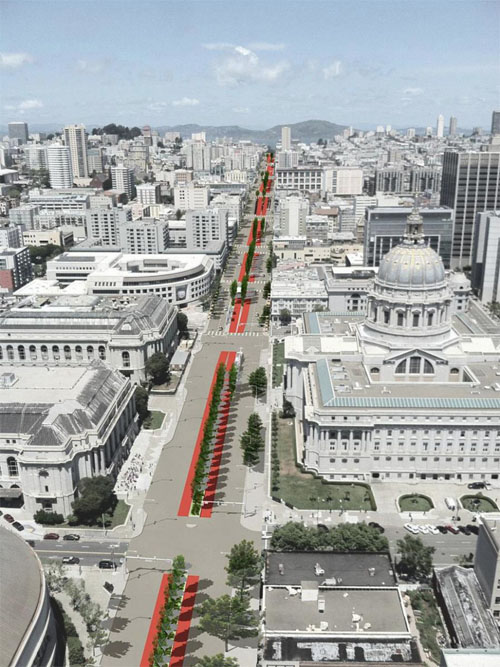 As Streetsblog notes about the meeting, 26 speakers came forward to register their opinions on the project ; 16 against, five in support, and five who were neutral but wanted to stress their concerns for urban forestry.

A reporter for the Chronicle also attended the event and wrote that many neighbors had objections to the plans. Some residents said communication around the project has been insufficient, and they were unaware of plans to remove the trees until last month, when notices were put up on trees slated to be removed.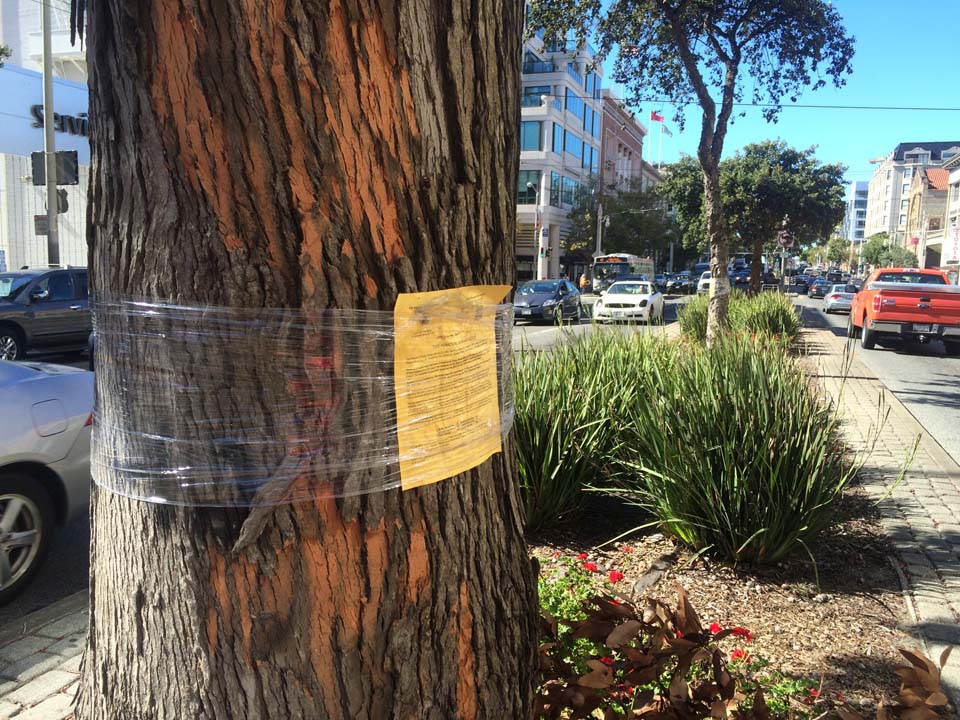 Photo: Bo McGee/Hoodline
City officials said, according to the meeting reports, that they have done extensive outreach in the community in the long development process for the BRT, which has included plans to replace the trees along Van Ness since the Board of Supervisors approved it in 2012. 
According to an environmental impact report commissioned by the city, and noted by Streetsblog, most of the tall eucalyptus and oak trees that are on the center median are afflicted with fungus and other arboreal diseases. Costs to transplant the trees are prohibitively high, and officials say that money will be better spent on new trees. 
At least one neighbor, according to the meeting reports, made an argument that the new trees will take years to reach maturity and will not yield the same canopy for up to a decade, even though the project will ultimately double the amount of trees on the corridor.
The DPW held a public meeting dedicated to selecting new trees to line the corridor this past January, and the Chronicle reports that lemon-scented gum, Brisbane box and London plane trees were selected. All three types of trees can grow 40 to 60 feet tall in an urban environment, but they will be planted as saplings and could take up to 10 years to grow to maturity.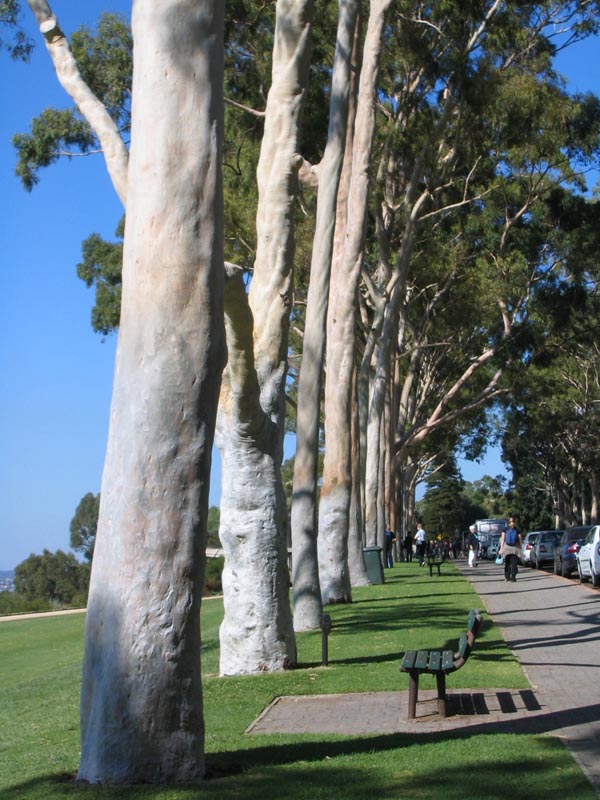 A row of lemon-scented gum trees in Kings Park, Perth, Australia. Photo: Wikimedia Commons
Of the existing trees, only about a dozen will be spared. One tree which is dedicated to Rosa Parks will be moved, while twelve others will remain because they proved healthy and were not in the way of new construction.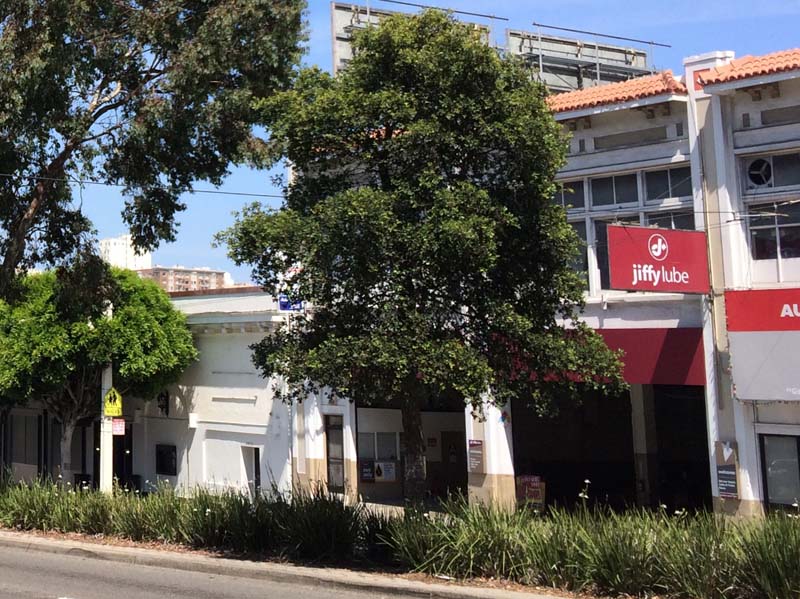 The Rosa Parks tree (between Pacific and Jackson) will be transplanted to an undecided location. Photo: Bo McGee/Hoodline.
Muhammad Nuru, the director of Public Works, will make a decision on the tree removal project in about 10 days. There will then be a 15-day appeal period, after which time the plans will become finalized and will move forward.