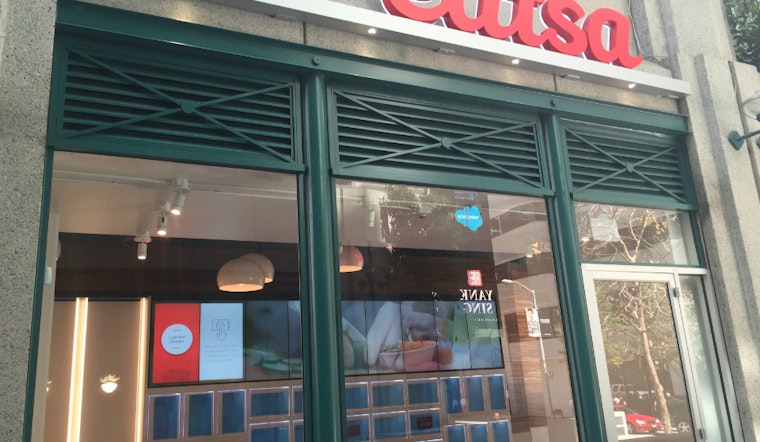 Published on August 28, 2015
We're not far off from the Star Trek scenario where you tell the computer what you want for lunch and your food materializes out of a machine.
Eatsa opens at 121 Spear St. at Rincon Center on Monday and offers a similar scenario: You tap your order into an app in advance or a touch screen in the cafe, and your food magically appears in minutes in one of the "cubbies" in the wall. Tap the door twice to retrieve it.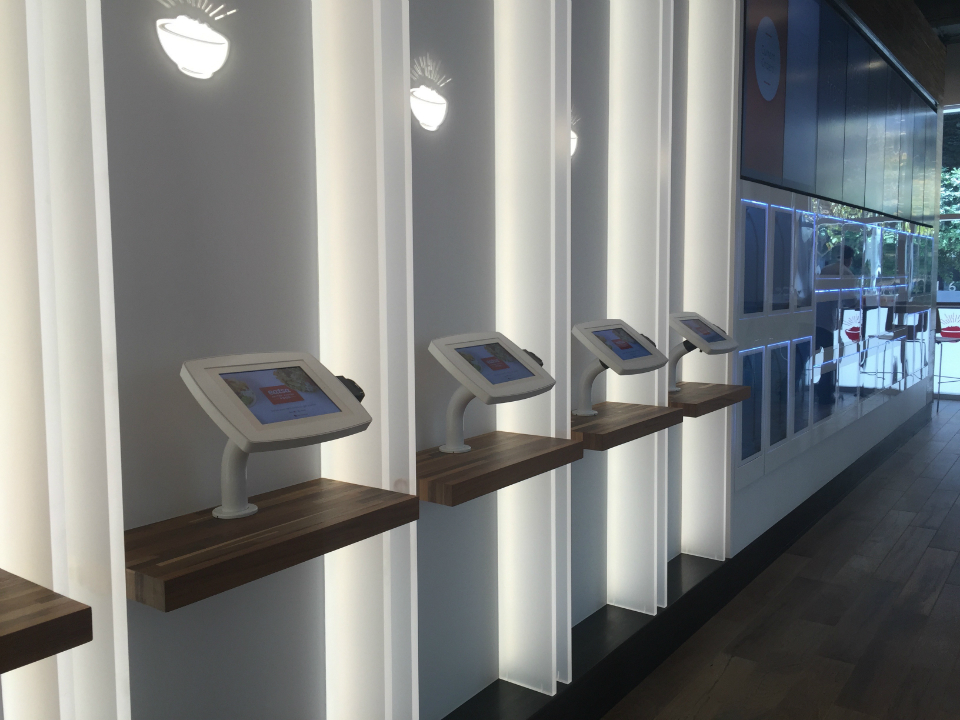 The major difference is that you can't ask for, say, tomato soup or filet mignon. You're limited to a bowl of protein-rich quinoa with vegetarian accoutrements such as mixed greens, portobello mushrooms, pickled onions and roasted vegetables. Eatsa offers one of eight meals including a burrito bowl, bento bowl, smokehouse salad or "No Worry Curry" bowl, or you can combine ingredients to create your own. The suggested bowls include information on protein (high; from 15–25 grams) and calories (low, from 478–646). All are $6.95. Sides like potato chips or fruit cups and flavored drinks made with natural sugar substitutes are also on the menu.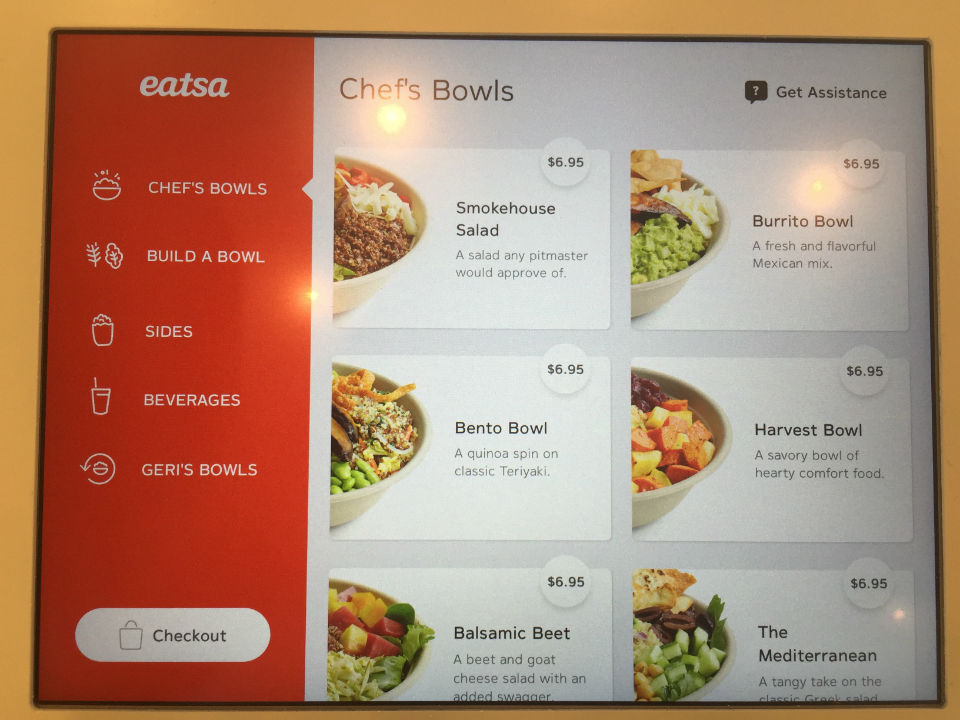 Owners Scott Drummond (who hails from the branding and marketing world) and Tim Young (from the tech sector) told the media at a noon preview on Thursday that neither of them are vegetarians, but they are responding to the market's desire to eat less meat and less high-fat, high-sugar and high-salt processed foods while retaining the high flavor and low prices of those naughty noshes. 
"Eatsa's really all about bringing the speed and affordability you might find in fast food with the nutrition in fast casual," Young said. Drummond added, "That crave-ability is not found in healthy fast food, at least not at this price point." Young also promised that diners are "not going to miss the meat."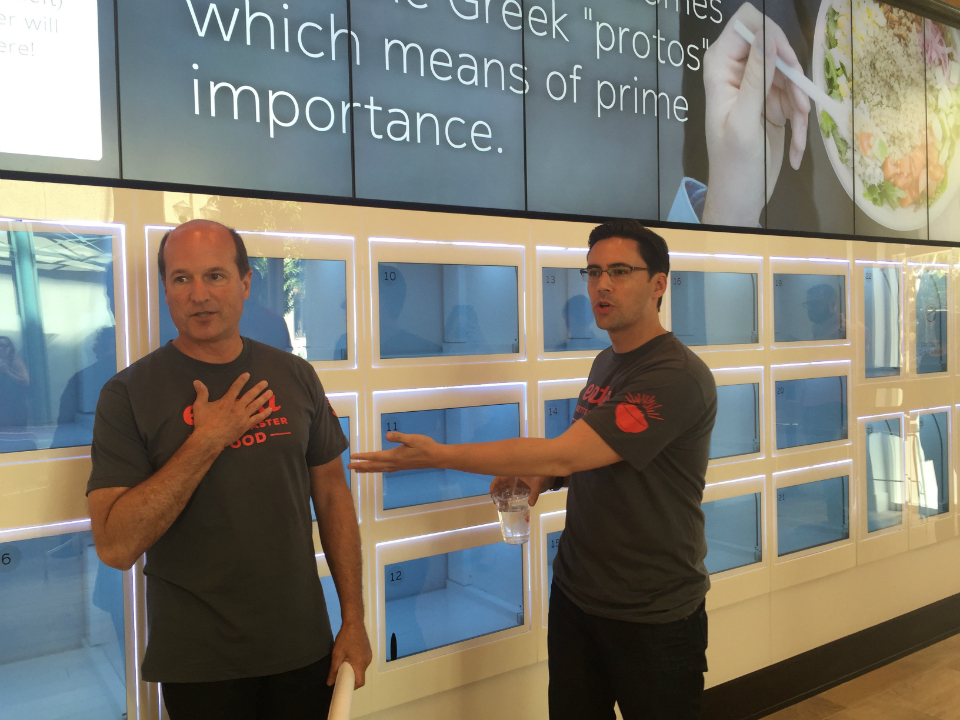 Eatsa owners Scott Drummond and Tim Young.
This isn't new: fast/healthy spots like Heyday and Proper Food are already spreading throughout downtown, and there's an açai bowl cafe, Vitality Bowls, just inside Rincon Center. The thing that sets Eatsa apart is the novelty of not having to interact with an actual human to get your food. While it's been compared to the "automats" of old, which operated like a vending machine, all food at Eatsa is made to order by real humans behind the wall somewhere (media representatives weren't allowed to peek behind the curtain). A "concierge" is on site to assist if needed.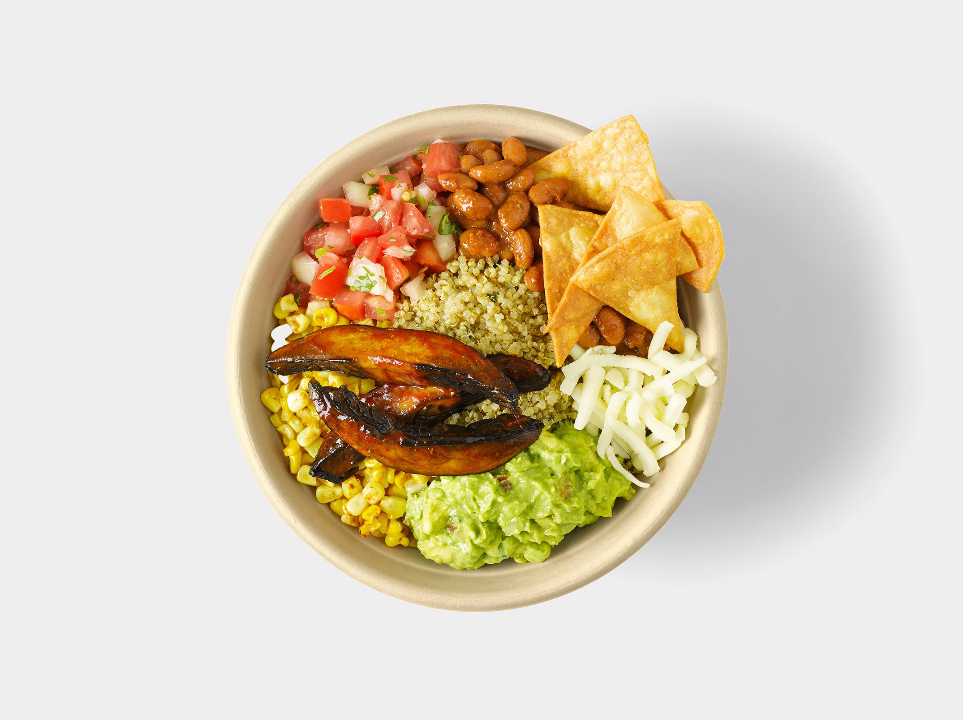 Burrito bowl.
Eatsa, which developed its systems in-house, has also infused personalization into the concept. After you slide your credit card at the touch screen or enter your details in the app (Eatsa is cashless), the system greets you by name. Your food comes out with a ribbon sticker with your name on it. And, Drummond said, the system will "learn" your orders and remember, for example, you don't want cheese or you don't eat gluten. It'll also make recommendations based on previous orders. "We're able to personalize it for each and every customer," Drummond said.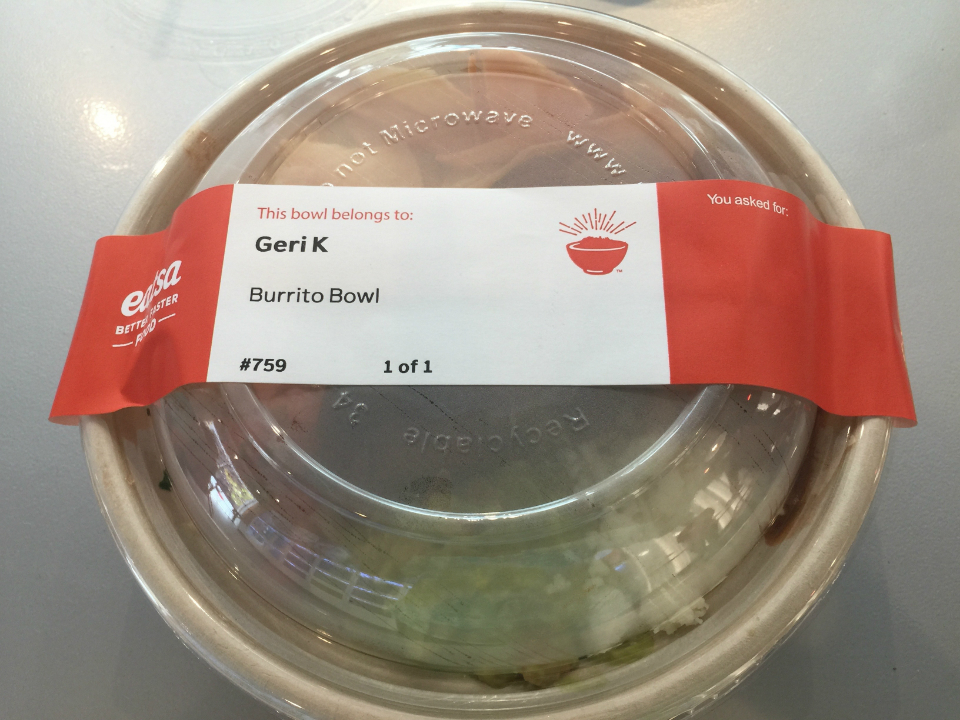 Orders feature personalized ribbon stickers.
Hours to start will be 11am–5pm and could lengthen over time. A small amount of counter and patio seating is available on-site.
An Eatsa will open in Los Angeles in a couple of months and another is planned for San Francisco soon. "We intend to grow fast," Young said.