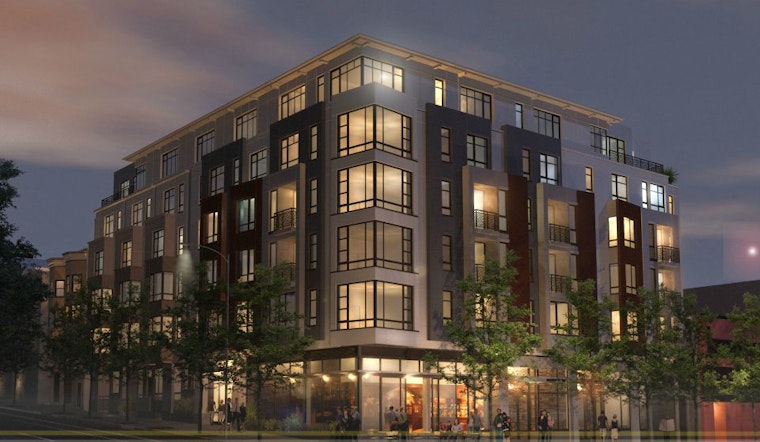 Published on August 26, 2015
Readers may remember our coverage a year ago of a proposed housing development at Divisadero and Grove streets, the former site of Alouis Radiator. The lot was originally purchased in 2013 by Webco Group LLC for $3.8 million, and a 16-unit residential building was planned for the space. Recent zoning changes to increase density on Divisadero, however, have sent the architects back to the drawing board, and now an entirely new (and much larger) building is being proposed for the corner.
The original plan was to construct a five-story, 16-unit apartment building in the rear half of Alouis Radiator. The entrance to the apartments would be on Grove Street, and the front 1920s facade on Divisadero would remain intact, albeit renovated to accommodate retail spaces.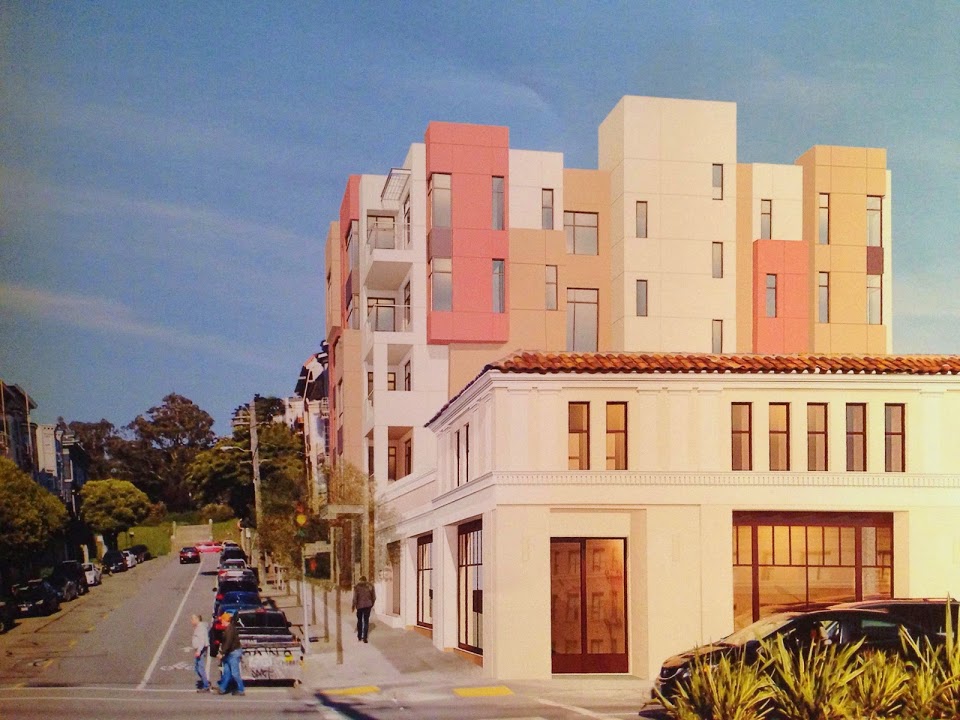 The initial rendering for the space, released in July of 2014. 
But the vote to change Divisadero's zoning has allowed for many, many more units on this plot of land. The new plan is to completely demolish the building presently sitting on the site, and to start from scratch. A six-story building housing 60 apartments is now being planned; 48 percent would be 2-bedrooms ranging from 775 to 1,000 square feet, and 52 percent would be 1-bedrooms between 450 and 650 square feet. 
Twelve percent of the units (the minimum required by the city) would be reserved for below-market-rate rentals.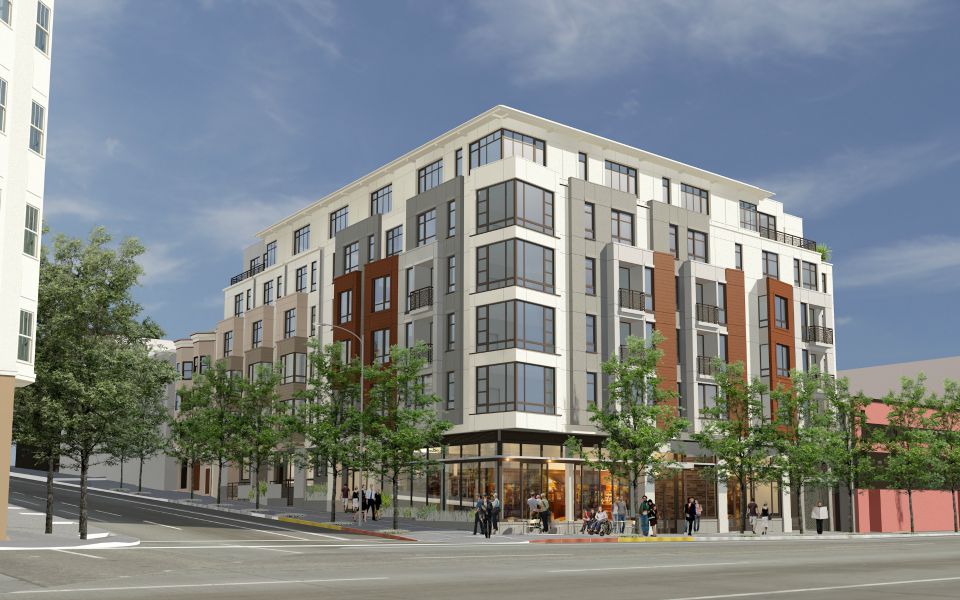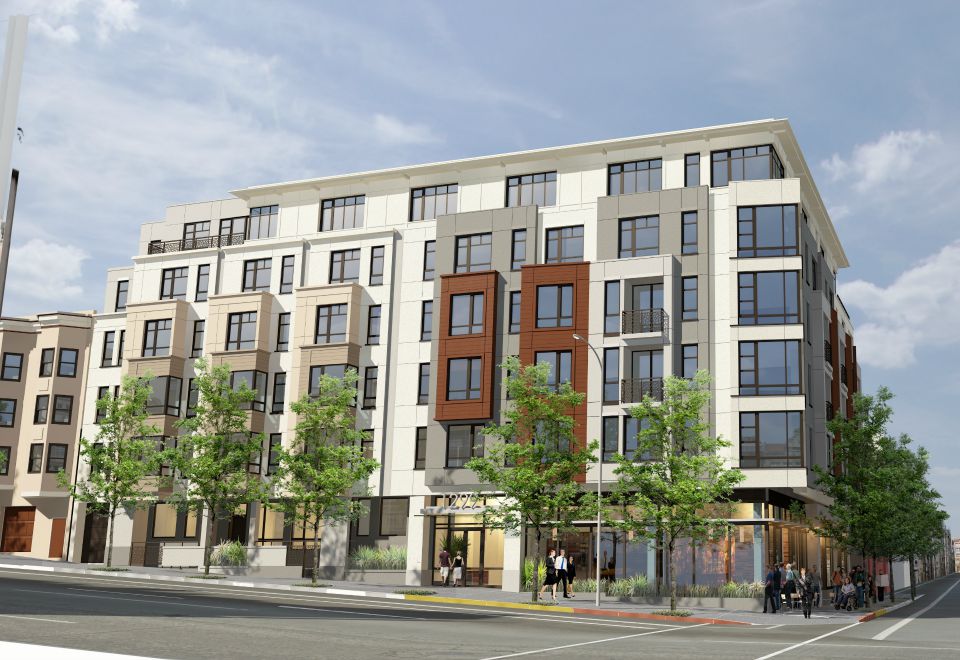 New renderings of 650 Divisadero St. 
The proposed building would include 26 parking spots in a below-ground garage, with one designed for handicapped use, and another for car share use. A large area in the below-ground garage would be reserved for bicycle parking. 

An indoor courtyard is planned to add greenery to the development, along with a 4,500-square-foot roof deck with plants. Renderings of the building show trees lining both Grove and Divisadero streets. 
Finally, two large retail spaces are planned, to face Divisadero Street. Although it hasn't been determined whether these spaces will be zoned for retail or food service, renderings do show sidewalk tables, hinting at potential food service on the ground floor of the building. 
Both iterations of the building were designed by architect Warner Schmalz of Forum Design. Other residential projects he's worked on have included 1600 Market, 1 Franklin and The Artani at 818 Van Ness St. Those well-versed in local development trivia may also recognize the architect's name from development plans proposed for the Market Street lot currently occupied by Lucky 13. 
Webco Group will be sending out notifications by mail to nearby neighbors this week, and a public hearing to solicit neighborhood feedback will take place in September. We'll let you know when that date is finalized.