A petition has been started to increase the minimum affordability requirements for future developments along Divisadero Street. Developers are currently required by the city to allot a minimum of 12 percent affordable housing in new buildings, but this petition, launched by attorney and activist Dean Preston, seeks to increase that number to 33 percent in the Divisadero corridor. 
A longtime resident of the Divisadero neighborhood, Preston has been campaigning for tenant's rights for years. He's the  Executive Director of Tenants Together, and launched Tenants Rights Bootcamps earlier this year. 
Preston tells us that the 33 percent number was not chosen out of thin air—it was inspired by Proposition K, a 2014 ballot proposition that voters passed to create a greater balance between affordable and market-rate units. One of the proposal's goals is that the city of San Francisco will construct or renovate 300,000 homes by 2020. Of those homes, 33 percent will be offered to those with lower or moderate-level incomes. 
The demands of the petition are as follows:
New residential development must not displace existing tenants, homeowners, or small businesses.
New residential development must contribute to neighborhood character and diversity both in terms of affordability and architectural design.
New residential development must include at least 33 percent onsite units affordable to low- and moderate-income residents. The community favors projects in which at least 50 percent of the units are affordable.
The community will not support projects that do not meet the above criteria.
"Divisadero has not seen large-scale development of this kind in recent history," Preston told us. "Neighborhood residents and neighborhood character are a risk. We must act now to make sure that development does not result in displacement and that it expands affordable housing opportunities. "
As a reminder, there are three new housing developments in the works for the Divisadero corridor.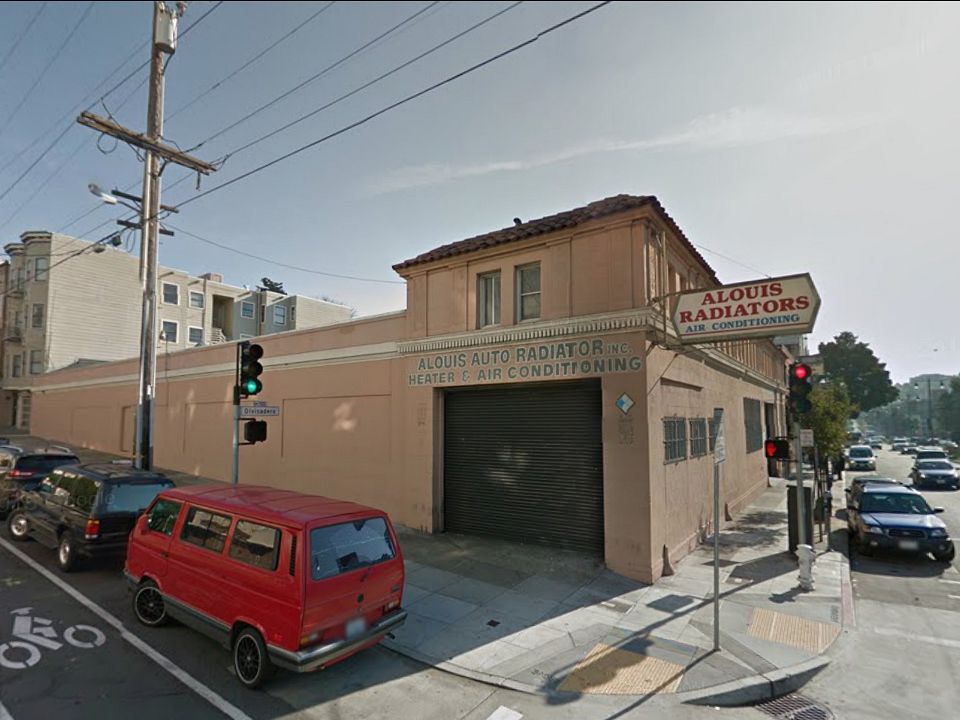 Image: Google
The first is in the former Alouis Radiator building on Grove and Divisadero streets, which was purchased by by Webco Group LLC in 2013 for $3.38 million. Initial renderings for the space showed 16 units; however, recent zoning changes sent the project back to the drawing board, and it will now contain 60 units. Only 12 percent of these units, the city-mandated minimum, will be offered below market rate.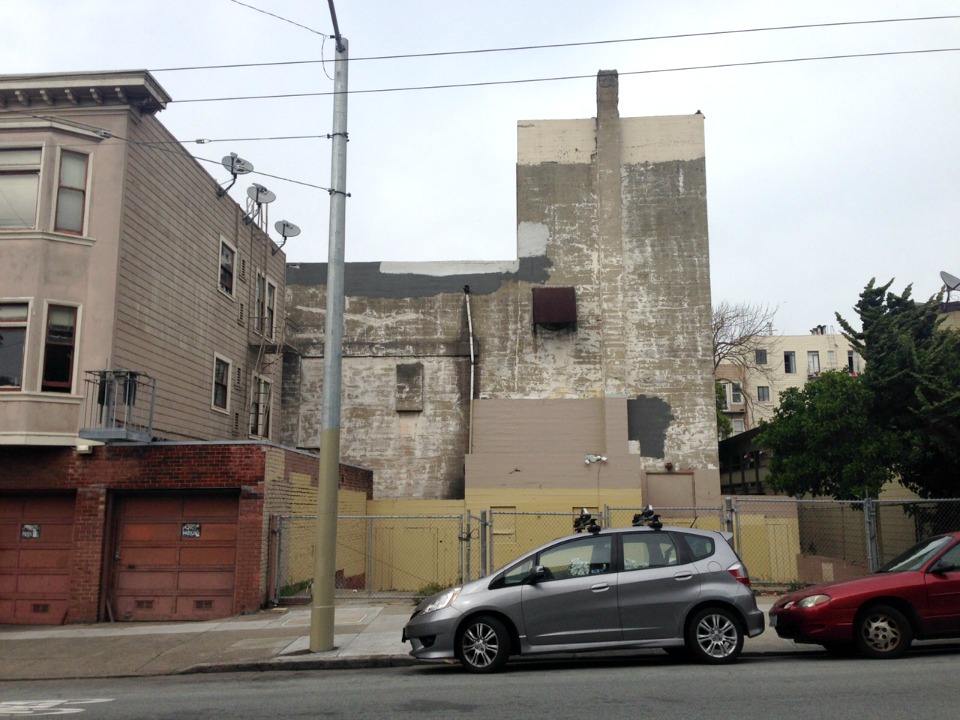 Empty lot on Hayes Street where condos will soon be constructed. (Photo: Bryce Bishari)
The second development project in the works is taking place in the empty lot next to the Harding Theater, at 1242 Hayes St. Architect Mark Topetcher told us in March that the building would be five stories tall and contain nine residential units. However, the aforementioned zoning changes may change the scope of this project.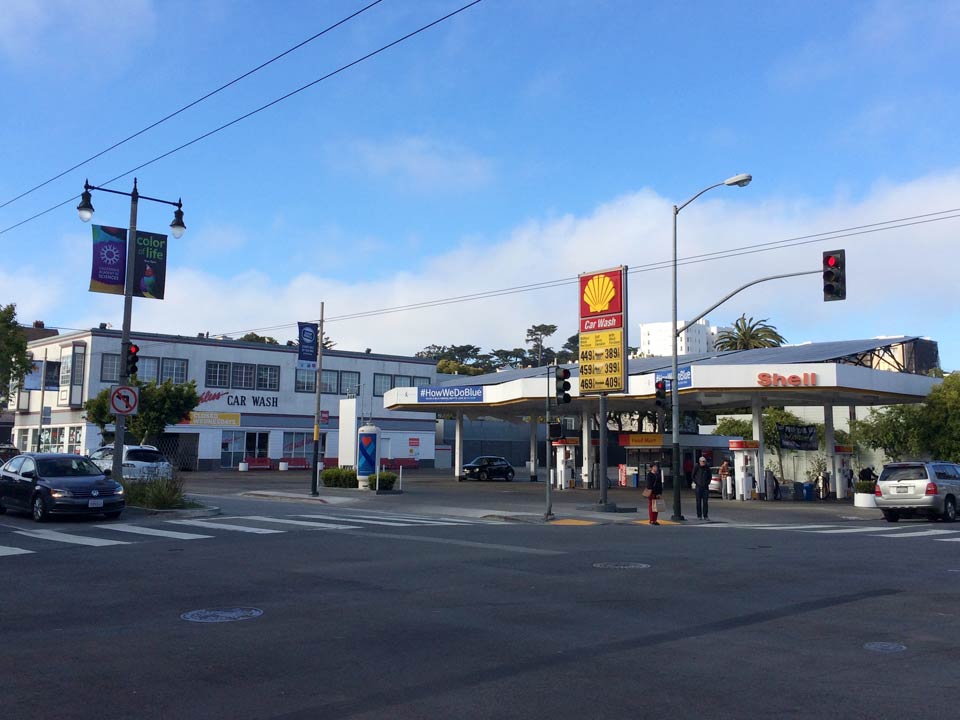 Touchless Car Wash will soon be demolished for a new housing development. (Photo: Andrew Dudley/Hoodline)
Finally, we broke the news earlier this month that a six-story building with 152 residential units is in the works for the corner of Oak and Divisadero, where Touchless Car Wash presently resides. 
The percentages of affordable units in the latter two developments have not yet been announced, but each must offer 12 percent of its units below market rate or pay a fee to avoid doing so.
The Alamo Square Neighborhood Association (ASNA) voted to support Preston's petition for 33 percent affordable housing units at a board meeting on Monday night. Several other neighborhood associations have voted on a similar manifesto, demanding 20 percent of all new developments in their neighborhoods be allocated for affordable units. 
So far, the petition has garnered 122 signatures out of its goal of 200. Once the 200 signatures have been collected, the petition will be sent to the Board of Supervisors, Mayor Ed Lee, Planning Commissioners and local developers. 
If you'd like to continue this conversation in person, Preston will be hosting a community meeting on the wave of housing coming to Divisadero. The meeting will take place at Club Waziema (543 Divisadero St.) at 7pm on September 14th.