By
Dijon
- Published on August 06, 2015.
In our recurring "Souls Of" series from Dijon of Souls of Society, we travel through San Francisco's neighborhoods and bring you quick on-the-street snapshots of the people we meet. Today, we visit Cole Valley for the first time.

---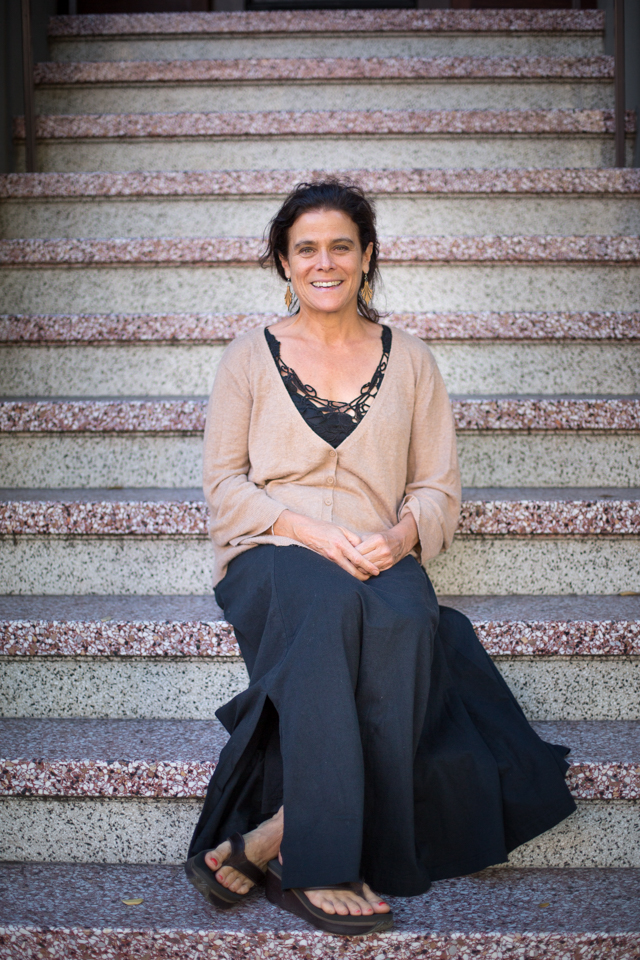 "I'm working on the Helabima rice project in Sri Lanka. It was started by a 31st-generation Ayurvedic healer; his lineage went before Christ. Before colonization, Sri Lanka was an amazing kingdom where farmers were highly regarded, right up there with the gods, because they knew how to grow food in a magical way."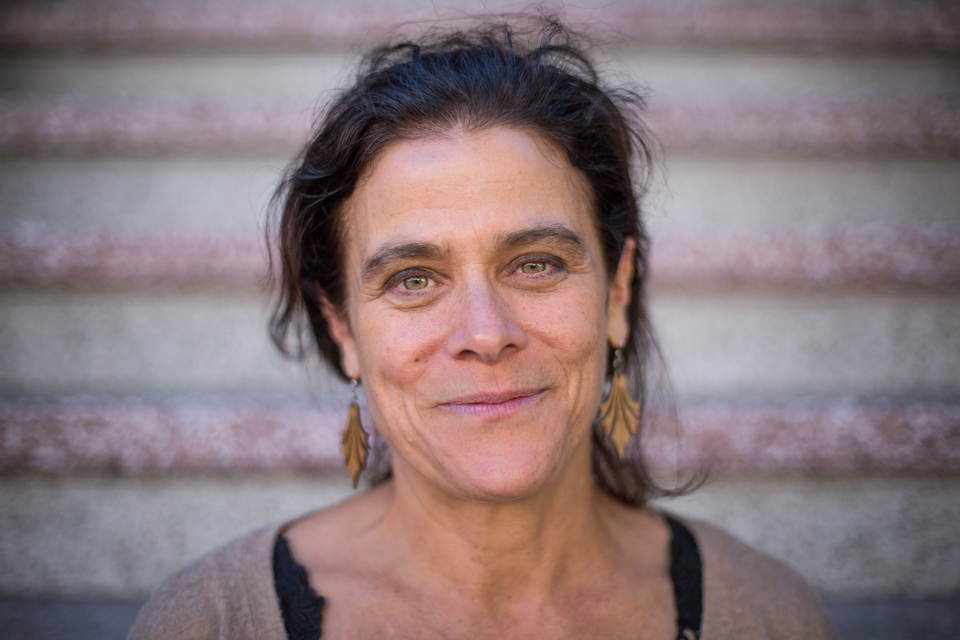 "The Dutch had tried to colonize Sri Lanka, and they couldn't for the longest time. They couldn't understand it, because Sri Lankans are tiny people who are basically vegetarian. The Dutch realized the Sri Lankans were getting some kind of energy or fortitude from the rice, so they burned all the rice fields and made it forbidden to grow rice. Then they conquered them.
This healer found someone growing this strain of rice, and we're now growing four varieties of this species of rice. We also know the method to growing this species of rice, which involves chanting ancient mantras. This process is beyond sustainable, it's regenerative. You don't need any fertilizers or pesticides."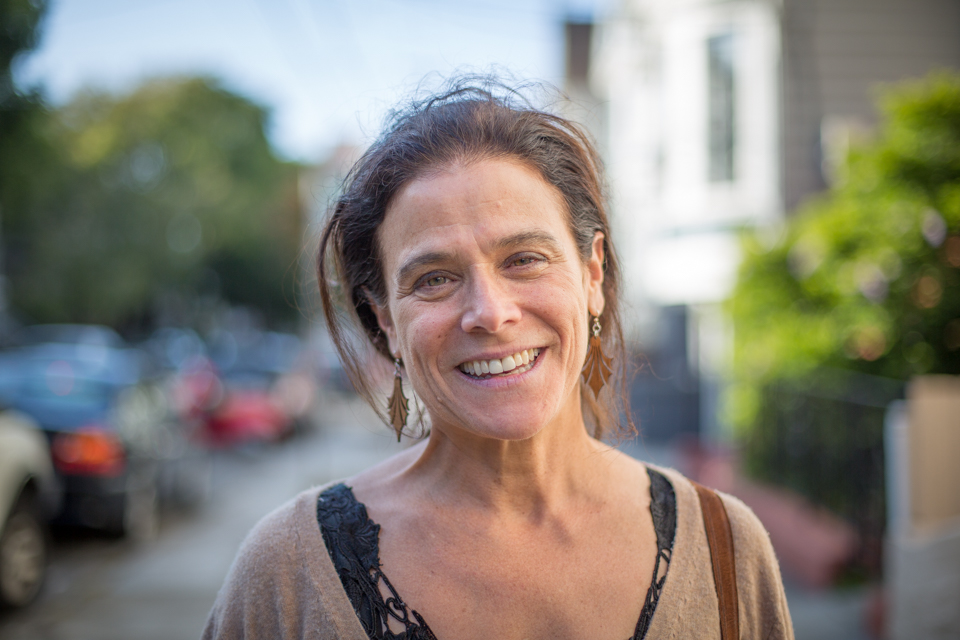 "This rice is medicinal, and so nutritious you don't need to eat as much. The idea is to shift consciousness and awareness. Agriculture is a culprit of global warming and carbon emissions. This method is going back to the ancient ways. It's beyond organic: it's not just the chemistry of food, it's the physics of food. It's the energy and intention that goes into our food."
---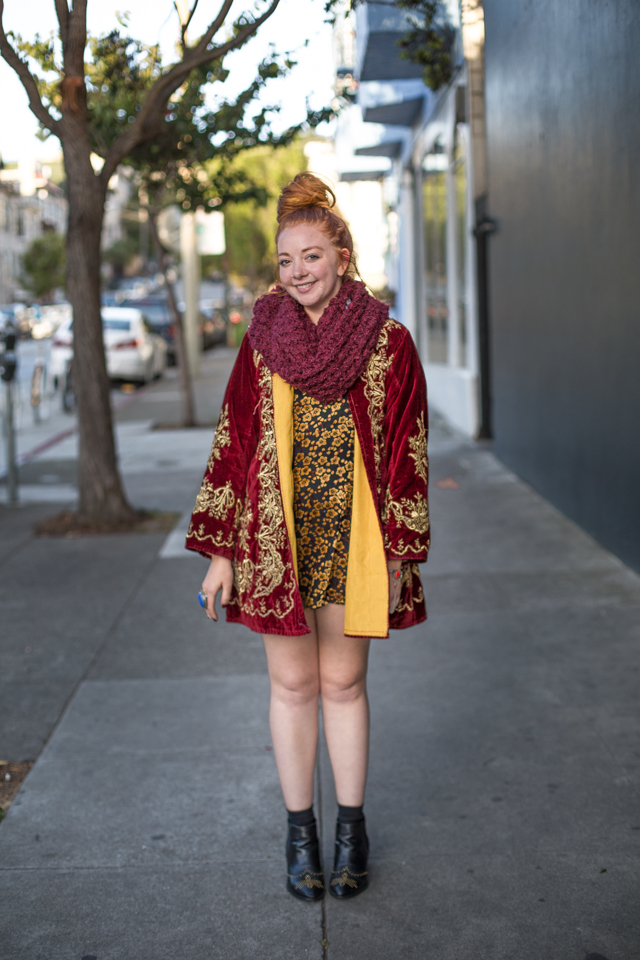 I love your outfit!
"I love your necklace!"
Thanks, I just got it. It's a buffalo tooth wrapped in bismuth.
"Buffaloes are my spirit animal! I have a buffalo tattoo right ... here."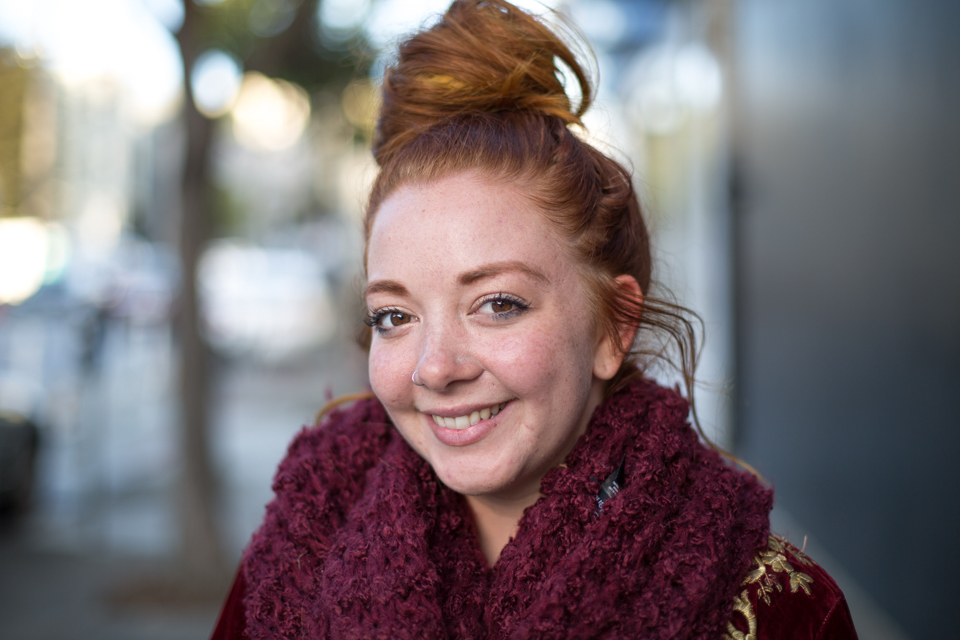 What's one of your favorite things about yourself?
"I'm adventurous and free-spirited. I love the outdoors and I'm always doing something of that sort."
What's one of your recent adventures?
"I went parasailing last weekend near Catalina Island. Never been that high up from the ocean. I was 850 feet up."
That sounds fun. Were you scared?
"Terrified. I was making fun of everyone who bought the 600-foot [parasail], but when they dropped us at 600 feet, I was like, 'Okay,this is good, this is great.' But then they flew us up to 850 feet, and OH ... MY ... GOD!"
---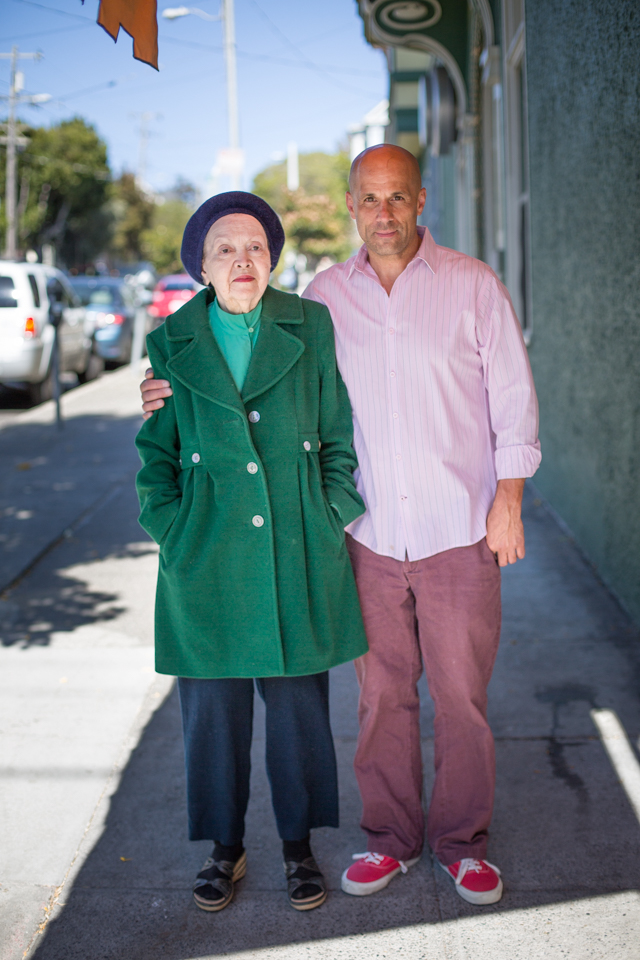 How do you two know each other?
Him: "We're just good friends. I've been helping her for the last 15 years. I'm from here. She's from France."
Her: "Excuse me, we have to go."
Him: "She's shy."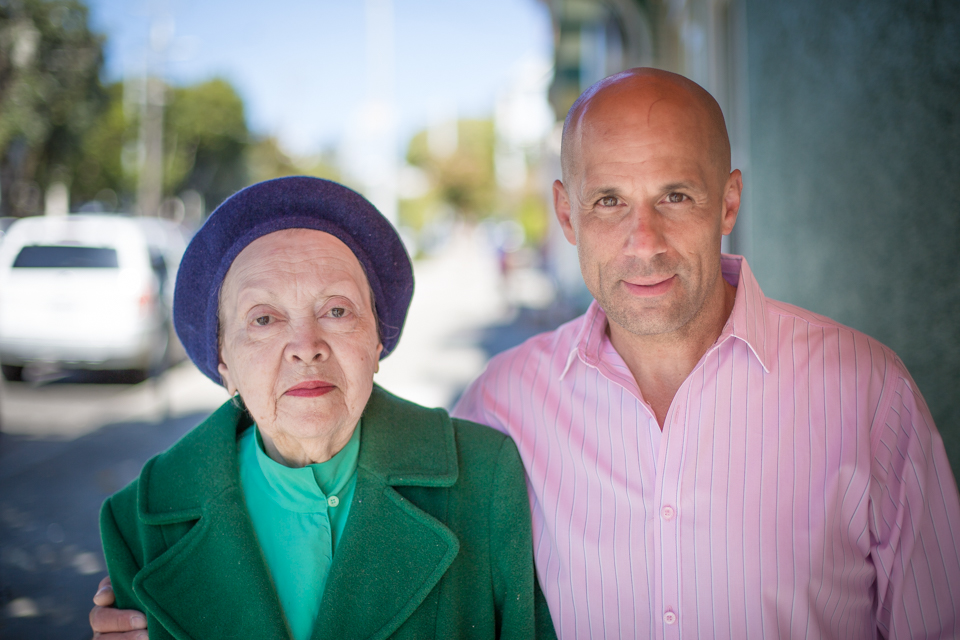 What's your favorite thing about spending time with her?
"It gets me out of my own head. Service is like that. If I've got stuff going on and I take her out, I don't worry about it anymore."
---
"There are two things I'm known for. One is making clothing and costumes."
Did you make this outfit?
"Yes."
Fabulous.
"Thank you. [The other is that] I'm a historian, and I make social commentary on the present as well as the past, to enlighten people. The clothing I wear incorporates connections to history or current events."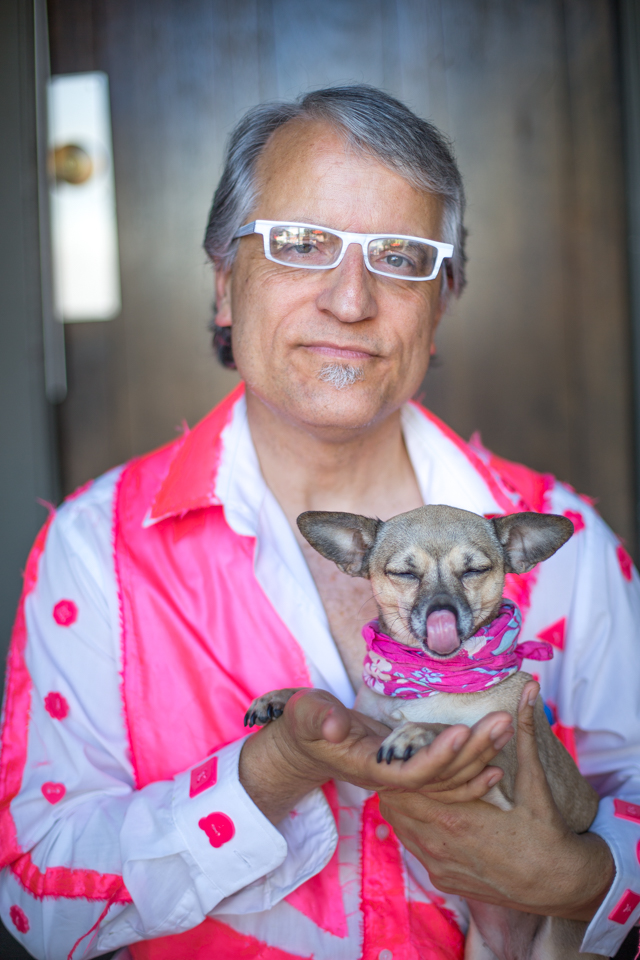 "I've always felt that knowing my history gave me greater self-confidence. I love learning and I love sharing what I learn with other people, hoping that it will help them the same way it helped me."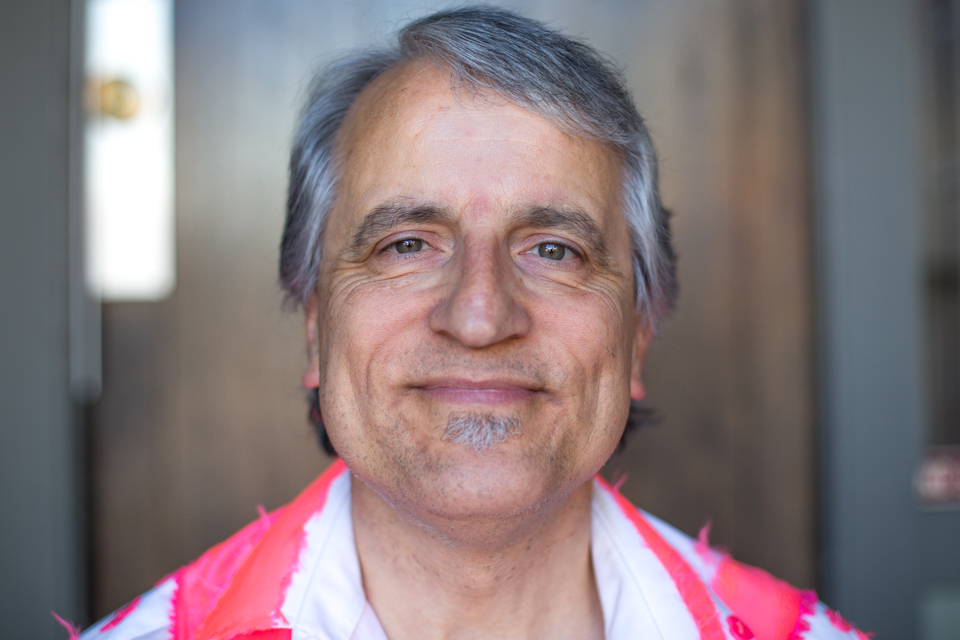 "It was difficult going from not being known as gay to being known as gay. There are a lot of people who'd rather I turn it down some, and not be so loud. But when I think about other people who still have problems being gay, lesbian, or LGBTQ, I want to stand as a beacon."