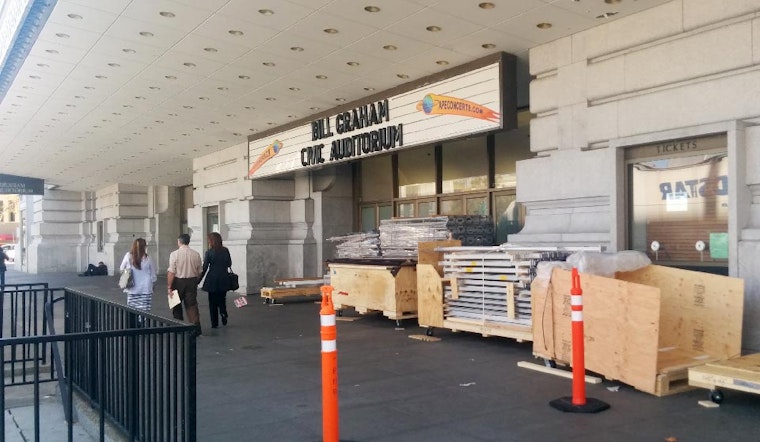 Published on August 26, 2015
On Monday, we broke the news that a mysterious event was being planned for Bill Graham Civic Auditorium, with the venue booked through mid-September, security personnel on constant duty, and heavy equipment being loaded into and stationed around the building.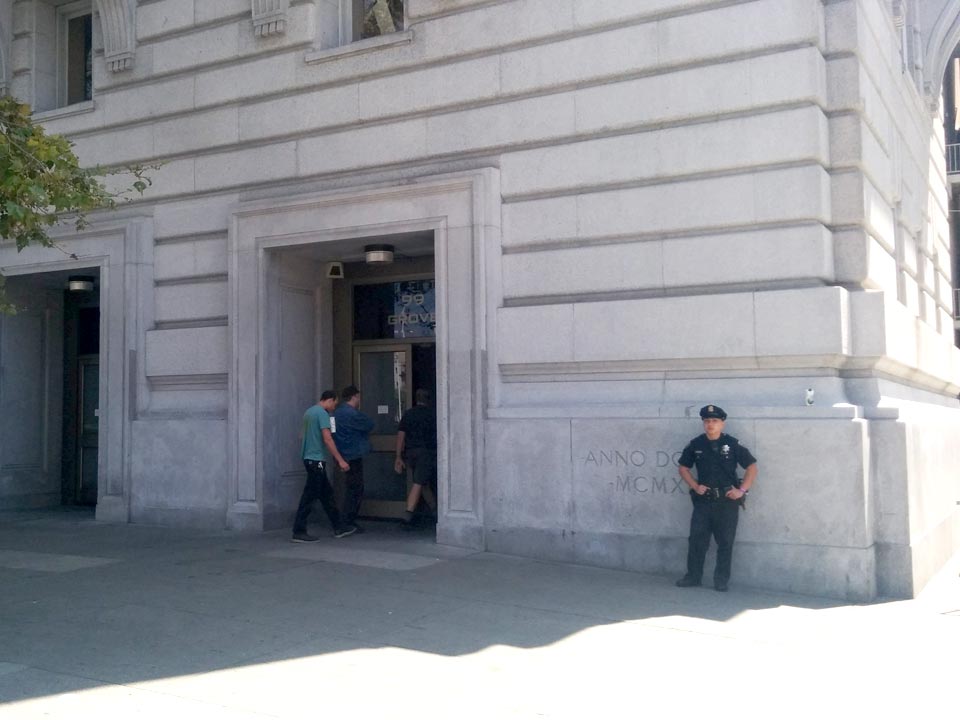 While Planning Department documents chalk the commotion up to a "trade show" slated for Sept. 4th-10th, no company or organization has publicly acknowledged plans to host any such trade show, conference, or convention at the site. Many readers have speculated that Apple, expected to announce a new iPhone in early September, could have chosen Bill Graham as the location for the unveiling.
Today a trusted source confirmed to us that yes, the activity at Bill Graham is indeed preparing for an Apple event.
Our source, who wished to remain anonymous due to the extreme privacy surrounding the event, has shown us documentation from event logistics indicating that Apple is renting the building through September 12th. This timing is consistent with what we were told by a security guard on Monday.
Furthermore, planned street closures in the area reveal that Grove Street in front of the auditorium will be shut down to traffic from 6pm on Tuesday Sept. 8th to 11:59pm on Thursday Sept. 10th, while Fulton between Hyde and Larkin will be shut down on Wednesday Sept. 9th between 4am and 11:59pm. That block of Fulton is frequently used as a staging area for film crews and equipment in the Civic Center area, as it was during February's filming of the upcoming Steve Jobs movie.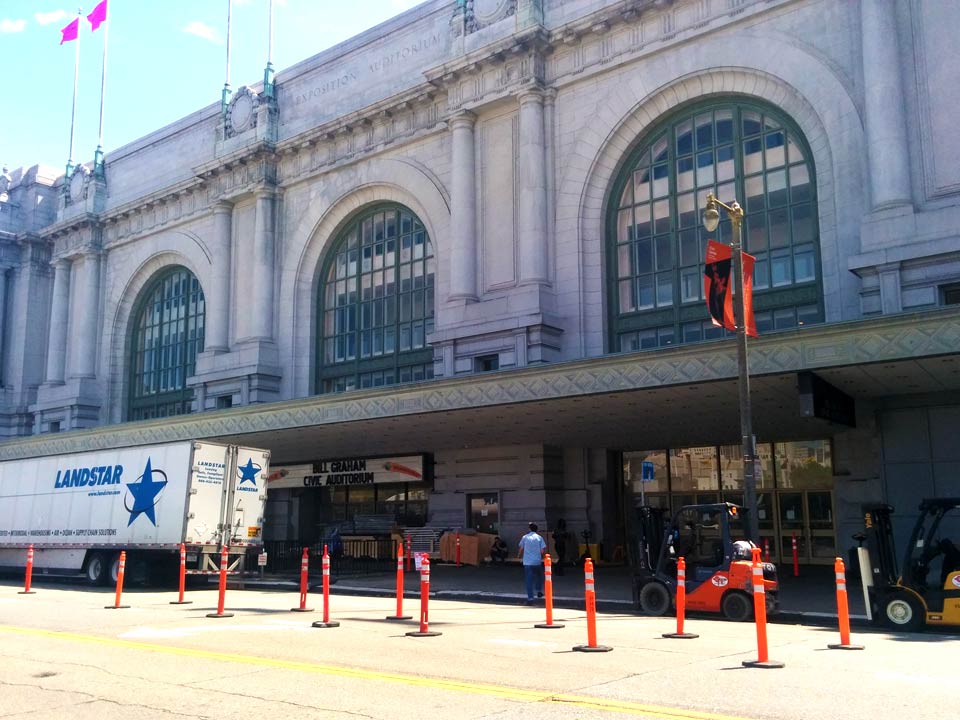 All of this points to Wednesday, September 9th as the likely date of the main event, which jibes with the predictions of Apple-focused tech media. (Our source had no further information on the timing or details of whatever Apple is planning.)
We should know more in the next few days, as Apple will likely send out media invitations to the event. We'll update this story with any additional details.