There have been a flurry of FiDi restaurant comings and goings lately, so here's a quick cheat sheet on some of the news. If you know of any other places we should know about, please send us a tip.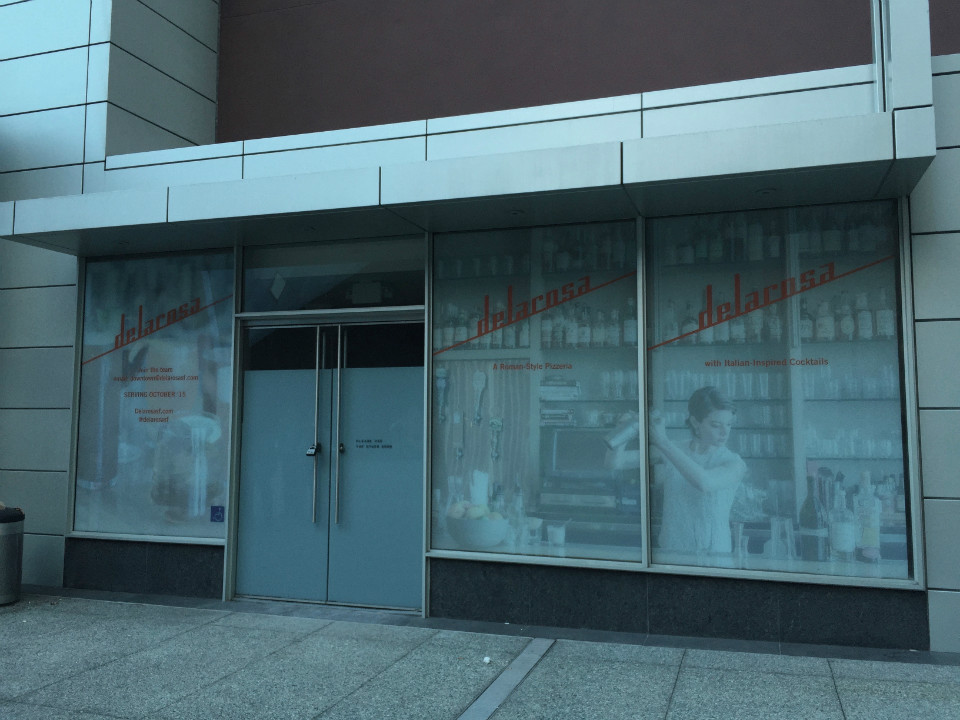 Photo: Geri Koeppel/Hoodline

Delarosa: Opening in early October at 37 Yerba Buena Lane (the same street housing Amber India, Bluestem and others), this is the second outpost of the popular Marina Italian restaurant. It should be larger than the original, with about 100 seats; like the original, it will also feature a full bar and cocktails. Owner Adriano Paganini also is behind Super Duper Burger, Uno Dos Tacos, Beretta, and a long list of other restaurants.
Ladle & Leaf: The San Francisco Business Times writes that San Francisco Soup Company, known for its FiDi lunch spots serving soups, salads and sandwiches, is rebranding, starting with its store at 275 Battery St. The company opened its first Ladle & Leaf outlet last fall in 4 Embarcadero Center, but now it's going to remake the rest of its 15 Bay Area locations, expanding the menu to offer more custom salads and sandwiches. The changeover will take place over the next couple of years.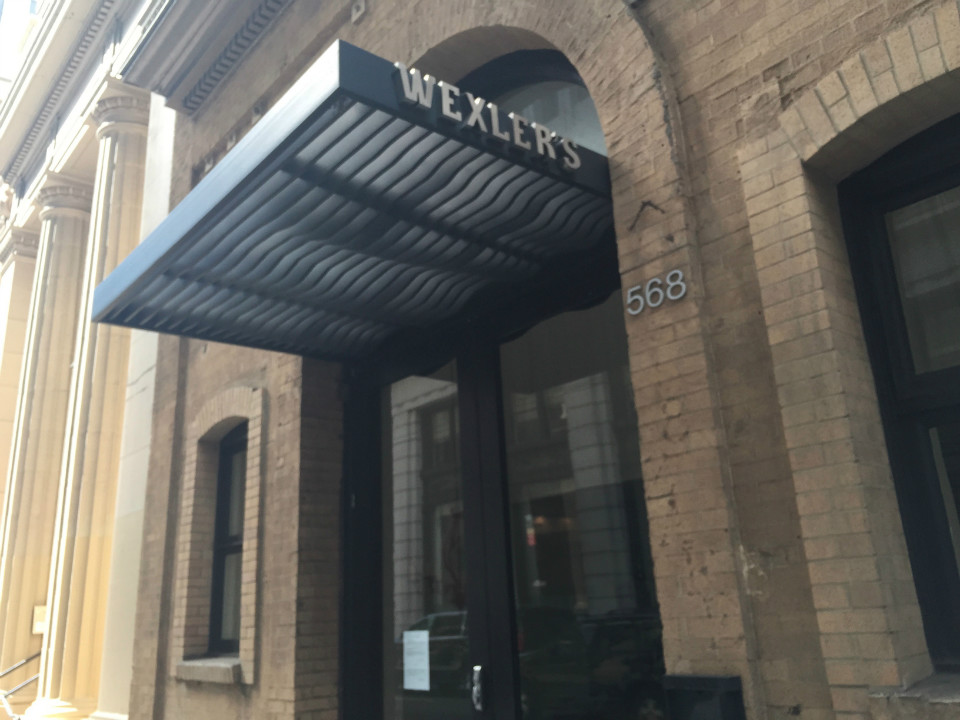 Photo: Geri Koeppel/Hoodline
Leo's Luxury Oyster Bar: Inside Scoop reports this new 40-seat seafood bar will open in the former Wexler's space at 568 Sacramento St., serving raw bar items, chowder, shellfish bisque, a lobster roll, and other seafood favorites. It's the first bar project for Big Night Restaurant Group, which also owns The Cavalier and Marlowe in SoMa and Park Tavern in North Beach; Leo is the young son of two of the group's owners. Expect it by the end of the year.
Marengo on the Alley: This sister restaurant to Cow Hollow's Marengo on Union in Cow Hollow opened at 531 Commercial St. on Sept. 17th, and has quickly become a go-to spot for FiDi workers and neighbors. It serves a menu mainly of gourmet sliders and salads, and features a well-chosen list of beers, wines and cocktails.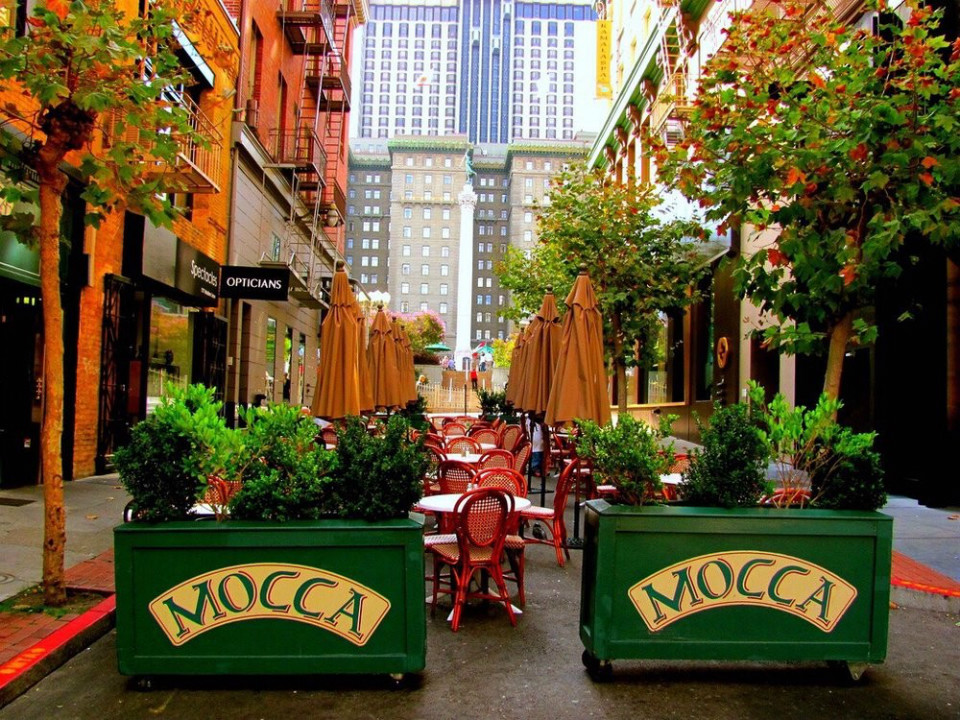 Photo: David S./Yelp
Mocca: This Maiden Lane al fresco favorite, which served everyone from tourists to area workers to ladies who lunch, served its last tri-tip sandwich in August, according to Yelp reviewers. There's no word yet on what's next for its space.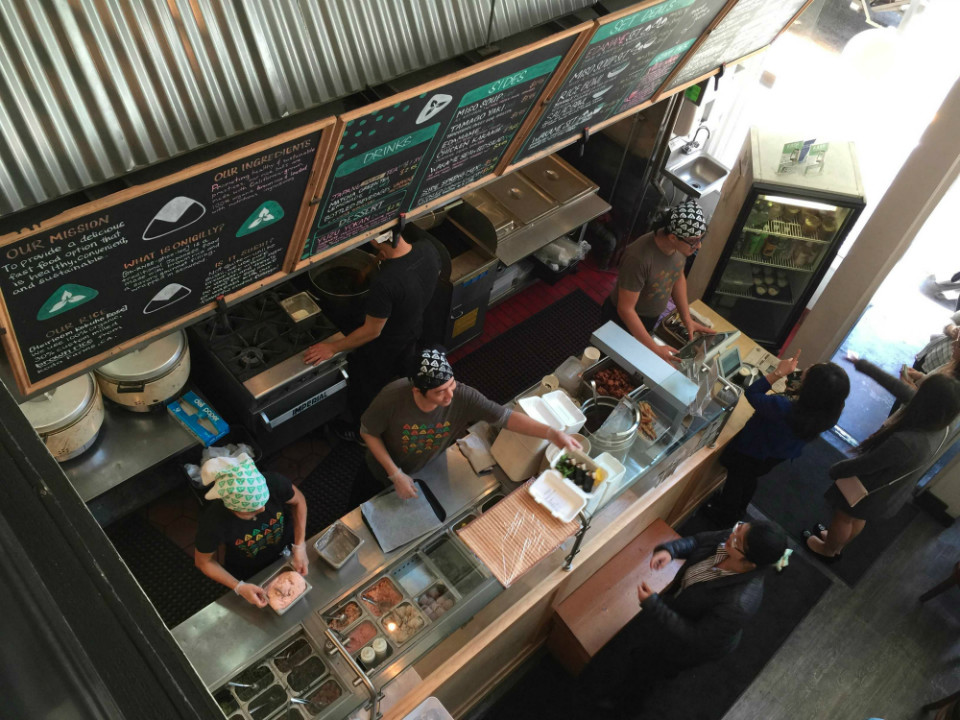 The original Onigilly at 343 Kearny St. (Photo: Geri Koeppel/Hoodline)
Onigilly: This "Japanese healthy fast food" spot opened its third FiDi location at 455 Market St. on Sept. 21st. Hours are Monday-Friday, 11am–4pm. Founder Koji Kanematsu told Hoodline that he expects to open two more stores within the year, as well as begin a wholesale operation, selling to grocery stores and markets.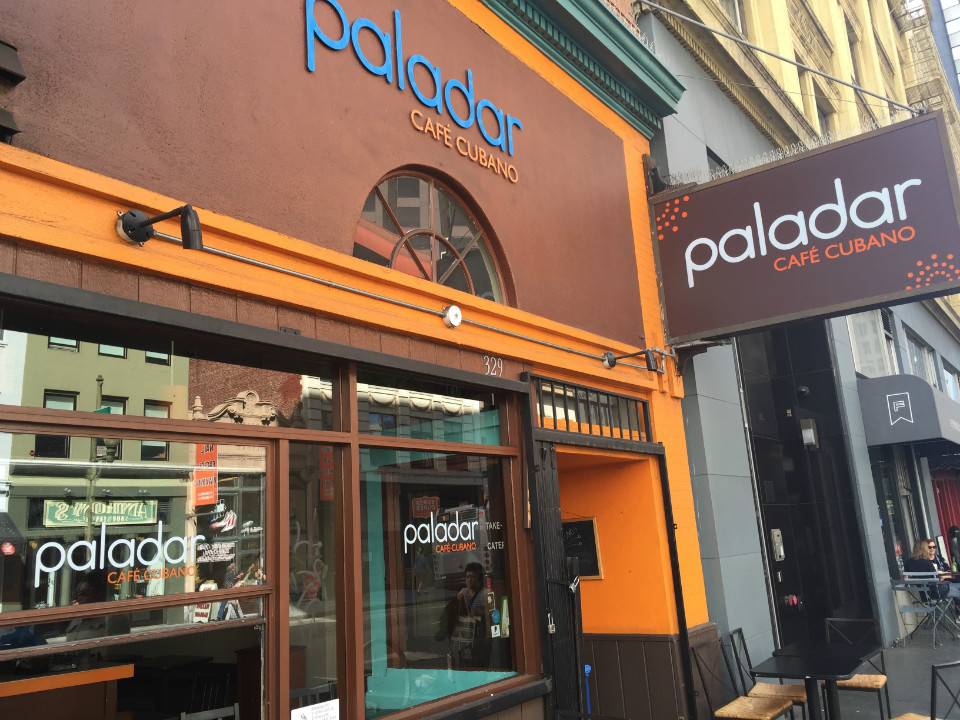 Photo: Geri Koeppel/Hoodline

Paladar Cafe Cubano: Tablehopper broke the news that a change of ownership is in the works for this space, at 329 Kearny St. We popped in to speak to an employee, and was told it would be closing at the end of October.