By
Dijon
- Published on September 12, 2015.
We continue our photo series with another installment of brief on-the-street interviews and snapshots from our friend Dijon of Souls of Society.
Today, we present a third collection of portraits that Dijon took recently around the Civic Center area, following up on his winter and spring editions.
---
"We're from New Zealand on holiday. We've been together 4 years and from the minute we met we've been putting $50 in an account each week for this trip. We went from Auckland, New Zealand to Singapore to Barcelona to France to Pisa to Florence to Turkey to Athens to Venice to London to San Francisco, and tomorrow we go back home."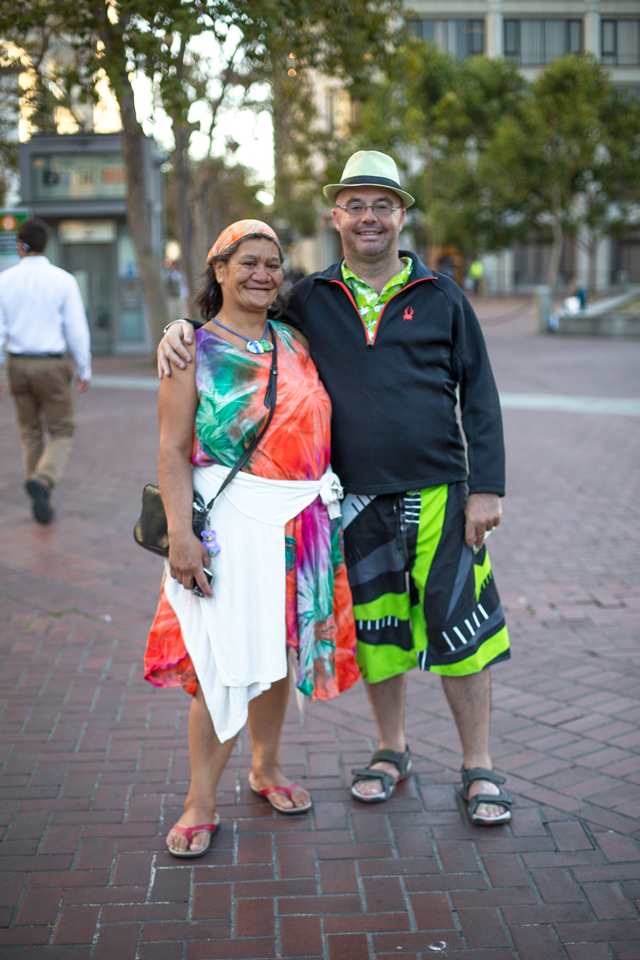 "What's one of your favorite things about her?"

Her - "I'm practical."
Him - "And I'm theoretical so I think the opposites get on in that way. I like so many things about her it's hard to say-"
Her - "How I fell for him… I was drunk as a skunk and I liked his shoes. Then I worked my way up from his feet and saw his two piece double breasted queen suit and his fedora, and then I saw his specks and his green eyes and I still liked what I saw."
Him - "And even though we've been together 4 years we had no problem saving for this trip-–don't you think?"
Her - "Apart from my gambling problem?"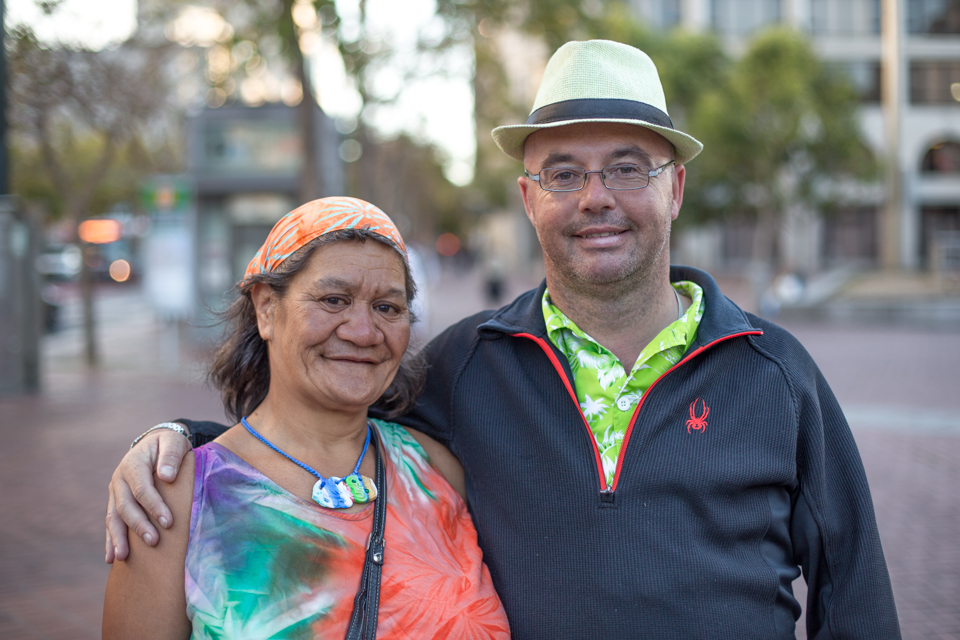 Him - "Well ok, there was that, but we've sorted that out. We got her help… well…she stole my salary to be honest. She couldn't help herself. She blew my entire salary 3 times. $1,000 gone in a few minutes on the machines."
"How were you able to not lose your temper?"
Him - "I was more interested in how to solve the problem of how I was going to pay my bills and I didn't think it was productive to take it out on her in anyway."
Her - "And I wasn't used to that because my dad was a violent drunk-
Him - "I wasn't going to do anything like that…to be able to keep that self control throughout that situation was a good life lesson."
---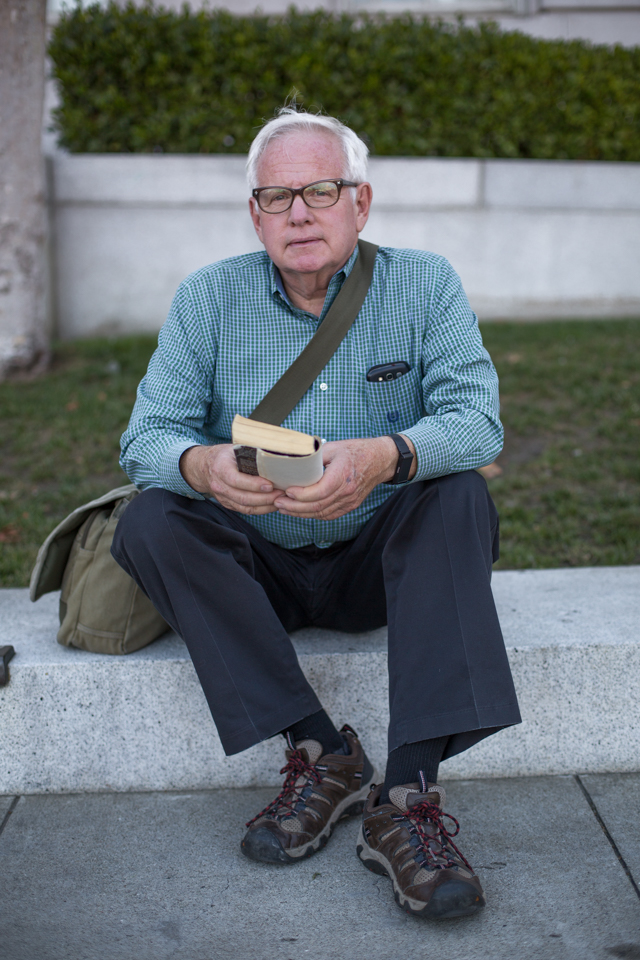 "I'm passionate about serving families that have sick kids in the hospital. I work for the Ronald McDonald House."
"What inspired you to get involved in that line of work?"
"I had a son who with childhood cancer back in 1984, I learned a whole lot about that process then."
"Is there one particular case that was especially challenging or rewarding?"
"They're all challenging and rewarding. We work with families who have premature infants in the hospital. You have kids with 1.5 ounce birth weights, and then you see them up and going 5 years later. Those are the successes."
"You seem like you're very content with your niche, any advice for people trying to find their place?"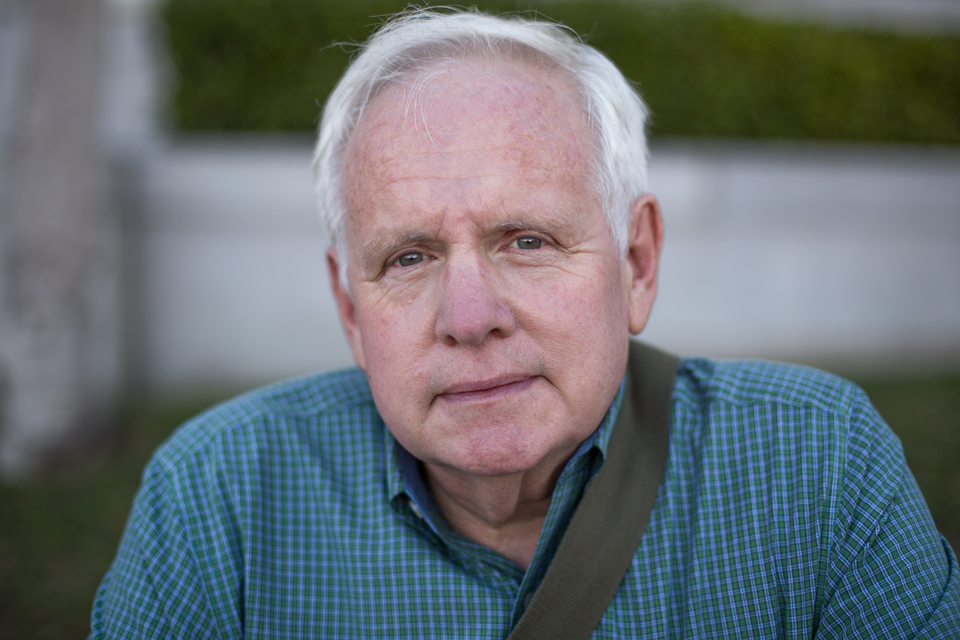 "You know because it feels right and you want to do it. Don't accept anything less. Don't go just for the money, that last only 2 or 3 years, then you're burned out. Find your passion whether it's surfing, art of the sidewalk, or building sand castles. Find your passion, and go live for it."

"If you could go back and give your 33 year old self a piece of advice what would it be?"

"Don't be so serious. Enjoy life. Take every pleasure and enjoy it."
---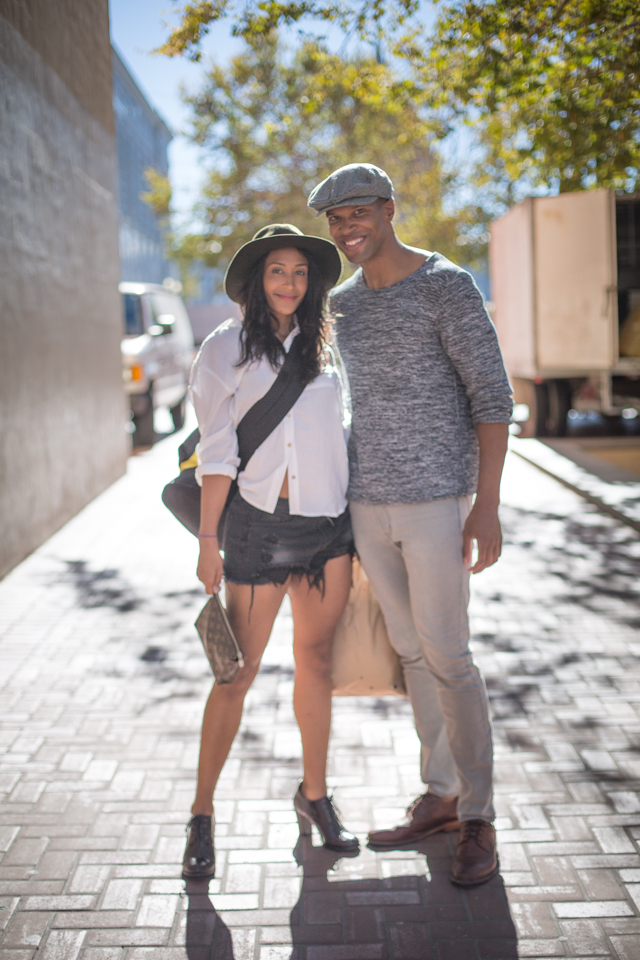 "How do you two know each other?"
Left - "We're actors, we've danced together for years. We're here in SF performing in Matilda, the Roald Dahl book, right here at the Orpheum."
"I love Roald Dahl! What do you like about acting and performing?"
Right - "In a nutshell I like the sharing of energy with people. That kind of sharing is raw and there's not that much to hide."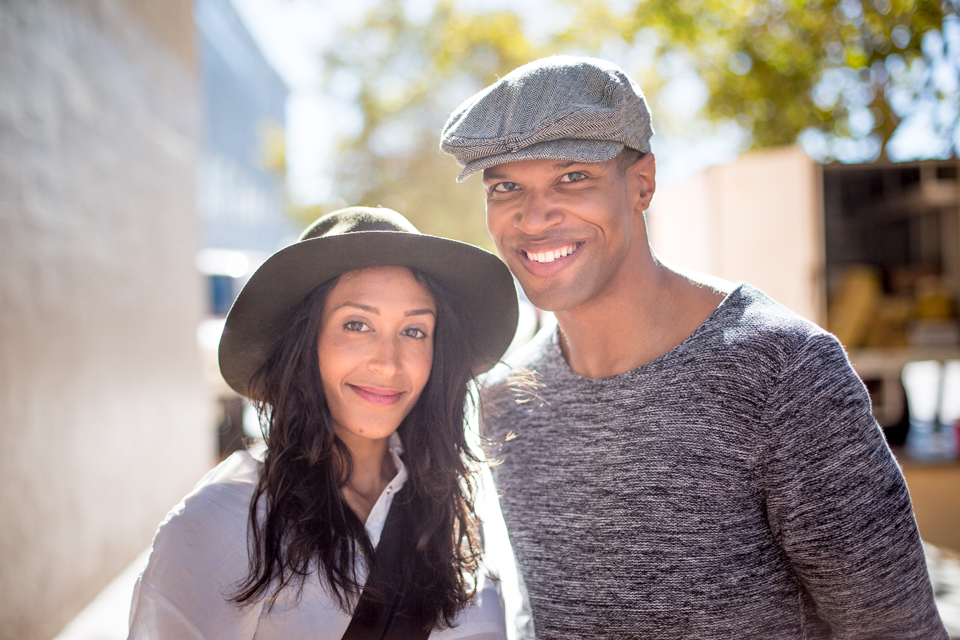 Left - "I like performing because you get to open in ways that's a conduit to understanding who you are."
"What's the last epiphany you had about yourself through this process?"
Left - "I had one today actually, I was thinking about healing and Matilda was singing a song saying 'You don't have to put up with all the things that are happening to you, you can make a difference in your own life'. Then I closed my eyes and I was feeling something that was blocked and I just said 'It's not real' and it went away."
---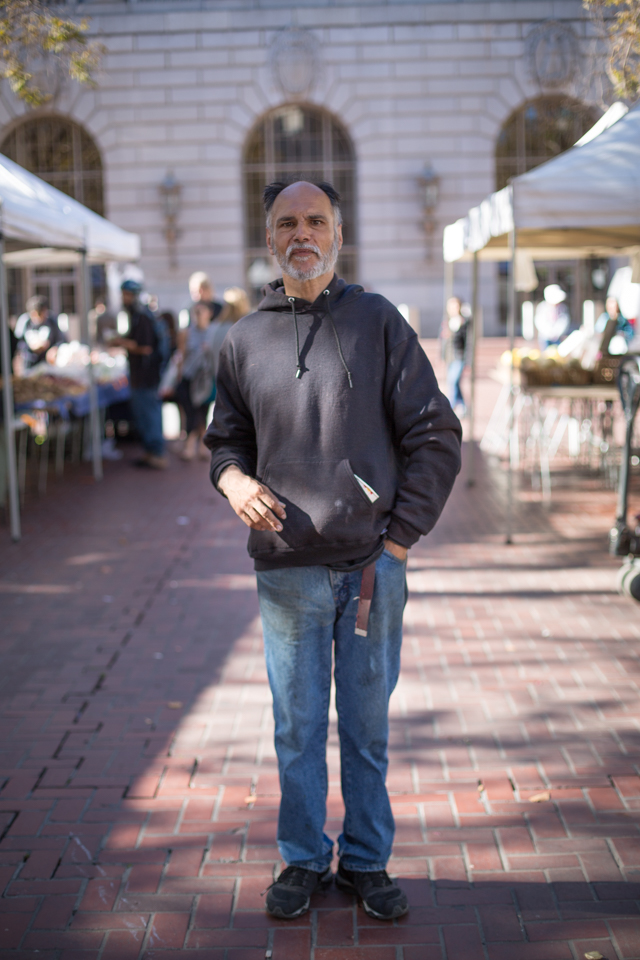 "Hey man, do you have one dollar you could spare?"

"If I have a dollar it's yours...there you go. How you doin' today?"
"I'm alright. My day's just starting. This a good start though."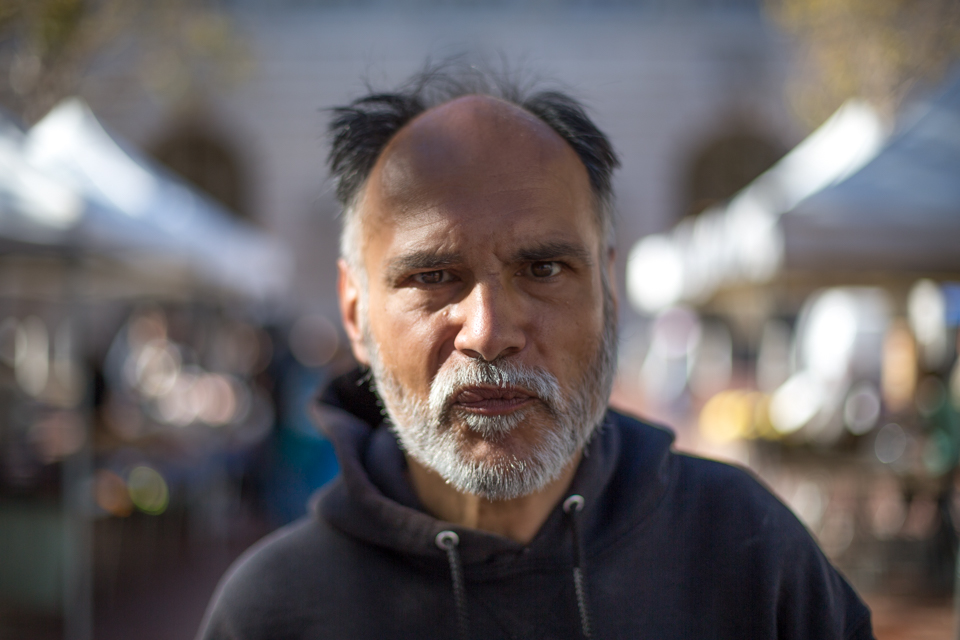 "What are you getting into later?"
"Ah man, right now I'm just trying to go up here to get a hamburger. For me it's just one thing at a time."