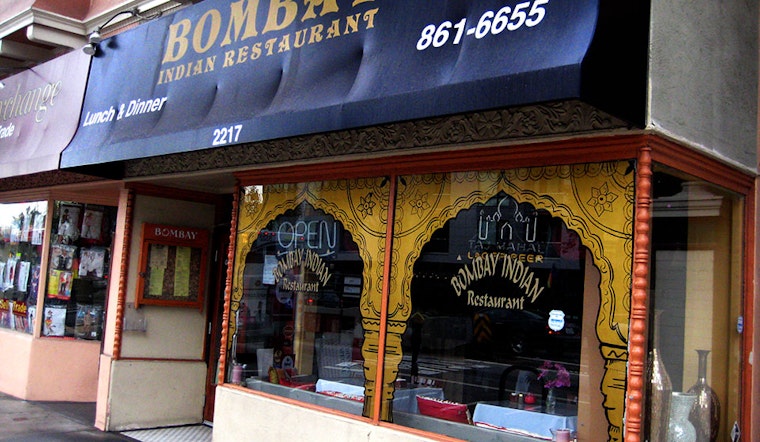 Published on October 01, 2015
Bombay Indian Restaurant is the latest Castro neighborhood restaurant to be shut down by the San Francisco Department of Public Health for "imminent health hazard(s)."
An official "notice of closure" from the Health Department, posted on the window of the restaurant, notes that Bombay Indian was shut down for vermin infestation on September 28th, and is "closed until further notice."
The restaurant, which has been open since 1992, maintains a three-star rating on Yelp, with some customers praising the generous $10 buffet lunch, and others frustrated by delivery and service hiccups.
It had appeared as though Health Department closures in the neighborhood had tapered off after multiple locations had been shut down due to vermin, including Slider's Diner in July, Sliderbar (now Ovok) in May and October of last year, ManDu (which became Janchi before closing altogether) in May, then Posh Bagel in May, too.

We have reached out to the Health Department to learn more about the specifics of the closure at Bombay Indian. If it follows the trend of the other closures, cockroaches are the likely culprit, but we will update as we hear more.
Thanks to tipsters Luke and DP.
Update, 11:20am: The Health Department has confirmed the closure and told us that a "routine inspection found a severe rodent infestation." Their report details the presence of living and dead rodents in the restaurant, as well as rodent droppings in the kitchen and basement dry storage areas.