Dave's Bar, a down-to-earth (dare we say divey) watering hole that's straddled the FiDi and SoMa and served a mix of regulars, conference-goers, business travelers and more for a quarter-century, is closing at the end of the year. Recently purchased by the Future Bars group, today we learn that the bar will reopen as "The Lark" in January 2016.
Future Bars filed for its liquor license there on Thursday, and partner Brian Sheehy confirmed the company bought the place from owner Dave Supple. This follows yesterday's news that Future Bars is planning a tiki bar adjacent to Rickhouse (246 Kearny St.). Dave's, described on its Facebook page as "a real bar with real people, honest drinks and great food, made with love!," will close its doors on Dec. 31st. 
Other than the name, which Supple didn't sell, don't expect much to change—right down to the chili dogs, making this Future Bars' first foray into food as well as drinks. The group made its name with swanky cocktail lounges like Bourbon & Branch and The Devil's Acre, and also own three upscale Cask wine and spirits stores, including one next door to Dave's.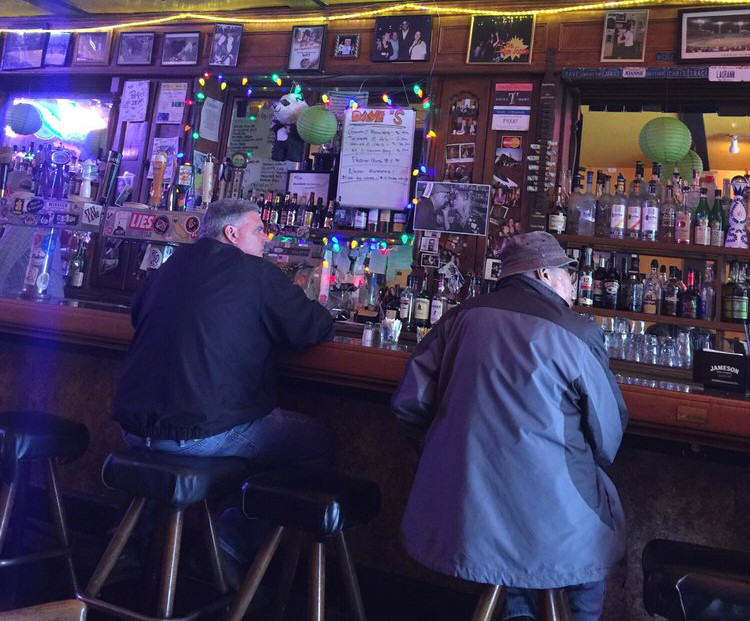 Photo: Greg B/Yelp
"The big controversy about this transition is the city is going to lose one of its last downtown dive bars and that's absolutely not the case," Sheehy told us. "Our priority is to maintain Dave's as a simple downtown bar that appeals to the same people that are going there right now."
That includes keeping the TVs for sports, the beers basic, and the other beverages made with the usual mass market brands, not small-batch, artisanal spirits. "It's not going to be a high-end craft cocktail bar," Sheehy said. "There are probably enough cocktail bars in the neighborhood."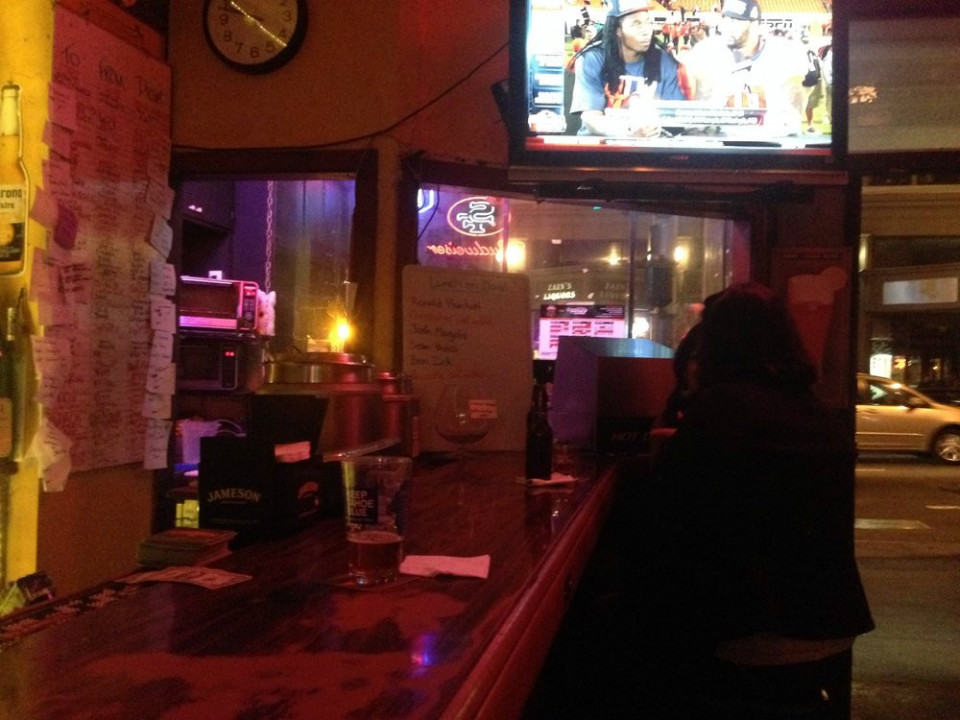 Photo: Ed U./Yelp
The Lark—so named because going to bars with your friends is a lark, Sheehy said—will continue to serve basic bar food that its customers have come to expect. "We're told we cannot get rid of the chili and we cannot get rid of the hot dogs," he said. "We want Dave's current customers to be our customers."
Dave's will only be closed about a week for a deep cleaning and to let Supple remove any personal artifacts, Sheehy told us, and will re-open in January. He did say, though, that the staff will change. Some will come in from their other Future Bars businesses, but they won't bring their ice spheres or house-made bitters with them.
Since word got out that it's closing its doors, Dave's has received nostalgic tributes from SFist and Broke-Ass Stuart, who wrote, "Dave's, in its own way, makes everyone feel comfortable. It was voted least pretentious bar in SF for this reason. Dave's is the bar that everyone has had a good time at, even if they've never been there before." If we're lucky, rumors of the dive bar's demise have been greatly exaggerated.