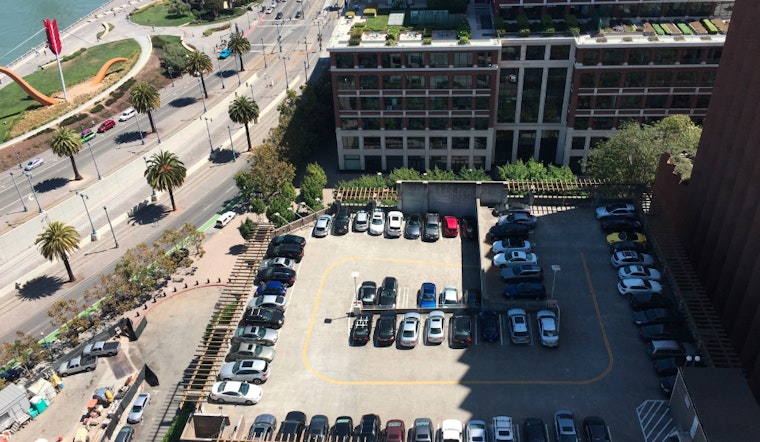 Published on October 17, 2015
A new proxy war has emerged between opponents and proponents of certain housing developments along the waterfront. This time, it concerns the focus of the Sierra Club's San Francisco group.
Pro-development activists have been pushing to enroll a number of more like-minded members to the chapter, then have those supporters elect Sierra Club leaders who will support more high-density housing. They're irked that the Sierra Club opposed the 8 Washington condo project on the Embarcadero and the 75 Howard and 160 Folsom condos in SoMa, and believe the club's positions stifle growth and thus drive up housing prices.
As a result, they want a broader range of viewpoints represented in the local group—a subset of the Sierra Club's San Francisco Chapter, which has eight local groups under its umbrella—and on its executive committee.
Neighborhood organizations such as Friends of Golden Gateway, Rincon Point Neighbors, Save Rincon Park and Telegraph Hill Dwellers have fought against condo projects like 8 Washington, 75 Howard and 160 Folsom, saying they will destroy the character of the waterfront and neighborhoods. They've also argued that voters should have a say whenever height limits are waived.

Last year, the aforementioned groups helped promote a successful ballot measure that requires any waterfront development that exceeds height limits to get approval from the majority of city voters.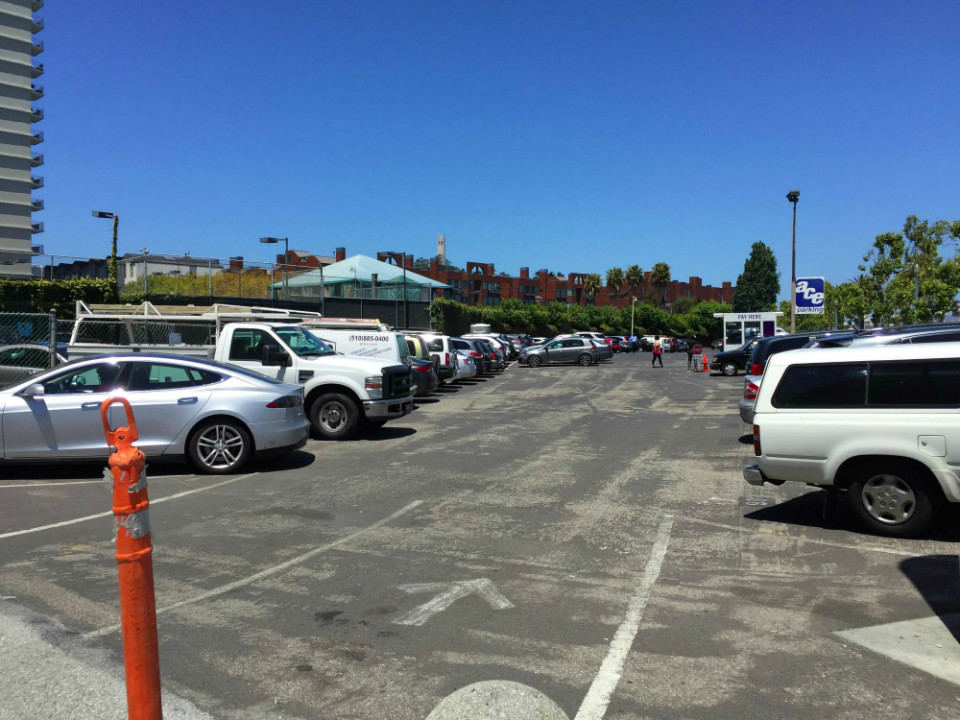 Part of the proposed 8 Washington site.
But local organizations such as the SF Bay Area Renters' Federation (SF BARF) and the broader "YIMBY" (Yes In My Back Yard) movement say that building as much housing as possible, and quickly, is the best answer to the affordability crisis facing cities like San Francisco.
They're upset with those who oppose new housing, saying they use height limits and bogus environmental concerns to combat any new building in their neighborhoods. YIMBYs advocate for more density, growth and urbanization; they see themselves as the opposite of NIMBYs (Not In My Back Yard). 
"It seems like they could care less about the range of environmental issues that the Sierra Club is all about," Jon Golinger, a 20-year Sierra Club member and volunteer, said of the YIMBY group. Golinger has been instrumental in opposing 8 Washington and 75 Howard, and has long been a leader of the Telegraph Hill Dwellers, which has often vocally opposed various developments.
Golinger recently sent an email with the subject line: "ACTION ALERT: HIGH-RISE LUXURY CONDO REALTORS AND LOBBYISTS TRYING TO HIJACK SF SIERRA CLUB TO BUILD WALL ON THE WATERFRONT." The email reprinted an article on the site 48 Hills titled, "Pro-development group seeks to take over local Sierra Club," which pointed out an online post from SF BARF founder Sonja Trauss. Trauss argued that because only a small number of members in groups like the SF Sierra Club vote, new members could have a big impact.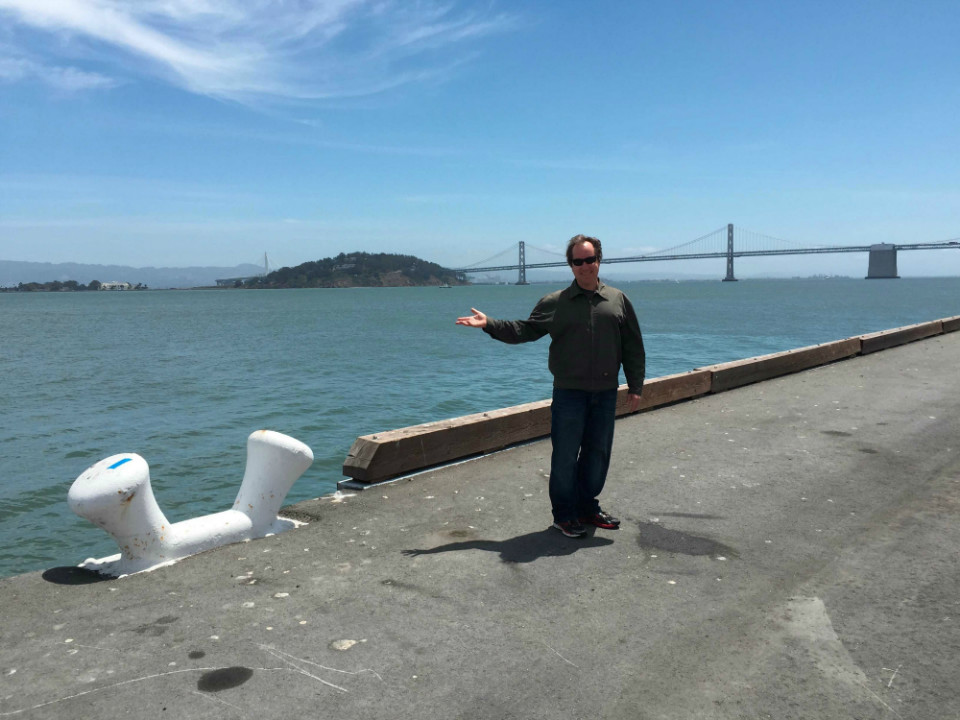 Jon Golinger.
"I do think it's a call to action that everyone who cares about our environment should take seriously," Golinger told us. "Sierra Club members, hopefully, will see the light. The issue, really, is: Who votes? Because the turnout is typically very low, usually a few hundred people. [SF BARF] claims in their Google group they've signed up 200 members ... they want to change the whole Sierra Club position on protecting the Bay and height limits."

Trauss, though, told us that "hijacking" is not a fair way to portray SF BARF's efforts. "The aim is to get the club back on mission," she said. The Sierra Club opposes sprawl, and the opposite of that is urban density. So she said the club is actually going against its own mission by opposing height limit increases, which it did in the cases of 75 Howard and 160 Folsom. (Her philosophy is explored in detail in an article on Grist.org.)
"Once we started, I got so much feedback from people in the club that told us they felt the same way," Trauss said. One SF BARF member, Donald Dewsnup, is running for the executive committee of the local San Francisco group. Trauss said she has heard other pro-development members are throwing their hats in the ring as well, though she doesn't know who they are.
From a regionwide perspective, Michelle Myers, director of the San Francisco Bay Chapter of the Sierra Club, said the club isn't anti-development, but that it has a planned Bay Area strategy of where should and shouldn't be developed. 
Unbridled development is not the same as sustainable development, she said. "SF BARF wants to develop everywhere, without a lot of environmental oversight," Myers said. "That doesn't make sense to me from an environmental viewpoint ... They think the solution is 'more is better; build everywhere; build, baby, build.'"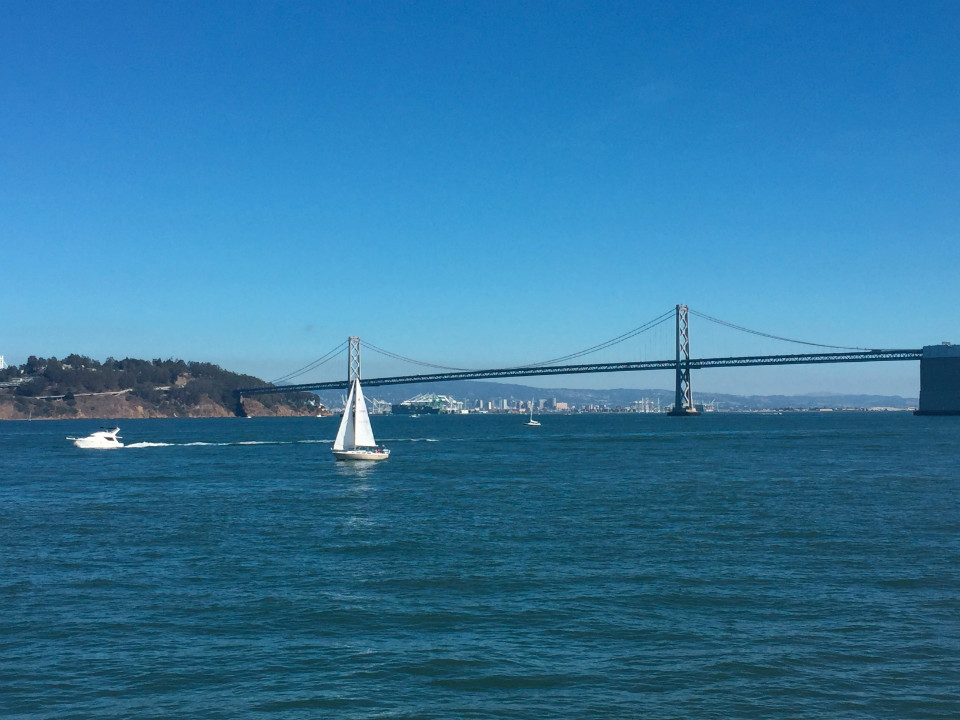 That's not entirely off-base, Trauss said. When deciding where to put new housing, she explained, "every unit you don't build is someone who has to move. It's not really either/or. The answer is yes, both."
"Whatever the imagined downside of any given development in San Francisco, the downside of building is much, much less than the downside of not building," Trauss adds. Given skyrocketing rents and housing prices, she doesn't believe the city has the luxury of long and complex planning processes at this point.
While he supports more development, Dewsnup said he also believes in preserving neighborhood integrity, which can be done with things like step-downs and setbacks on waterfront buildings and building mid-rises in certain areas. "In the last 40 years, we never had a visionary plan for the next 50 to 100 years," he said. "We need to turn that around and build sustainably."
Also, some question the Sierra Club's reasoning for opposing certain developments. "The Sierra Club, which has this amazing history and stewardship of environmentalism and the natural world, is coming out against housing development for reasons that have nothing to do with the environment," said Brian Hanlon, a volunteer with SF BARF, a YIMBY, and a Sierra Club member. "Climate change is one of the most pressing global issues, and they're worried about shadows. It seemed nuts to me." Most of the opposition to development isn't in ecologically sensitive areas, he added—it's in downtown San Francisco.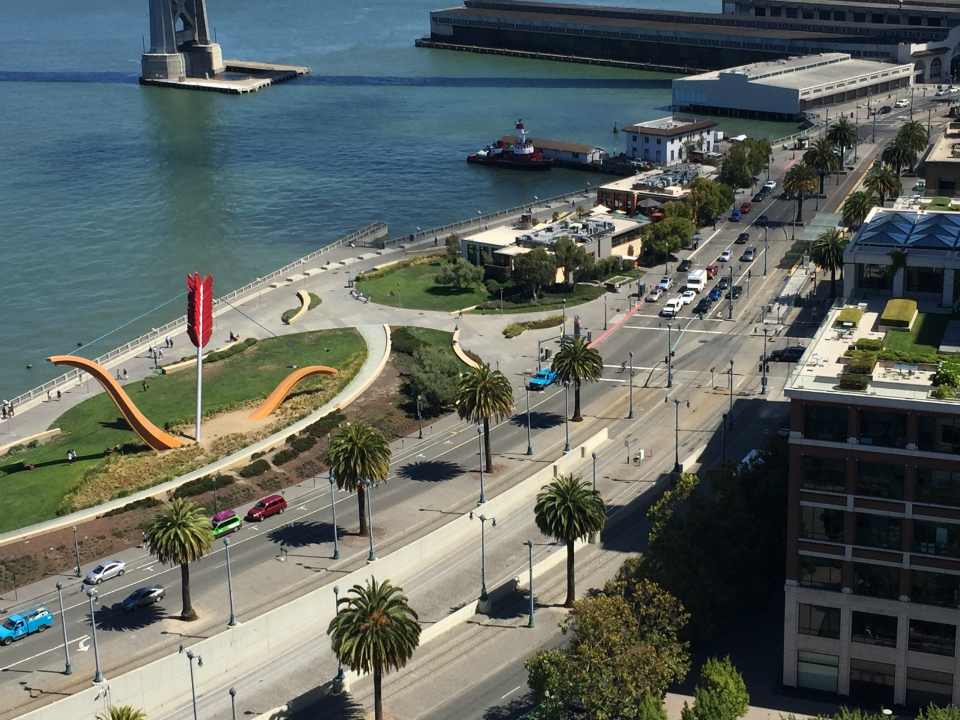 Rincon Park.
"These critiques that we're somehow unconcerned with the environment and the natural world are completely baseless," Hanlon said, adding that the NIMBYs who oppose development on the waterfront tend to be rich people who don't want their views blocked. Hanlon said he lives in an apartment building, has been a vegetarian for 15 years, and doesn't own a car, and it's frustrating for people to question the integrity of himself and other SF BARF members who consider themselves environmentalists.
For his part, Golinger is attempting to discredit Dewsnup's candidacy. He believes that Dewsnup provided false San Francisco addresses to the Department of Elections, California Bureau of Real Estate and Telegraph Hill Dwellers, including 228 Filbert St. We looked into Golinger's claims and found that Dewsnup did indeed provide false information.
While Dewsnup wouldn't confirm his home address with us, citing privacy reasons, this issue could interfere with his candidacy. Myers said if his primary address isn't in the city, he'd have to petition the club's leadership to register as a member and run for committee in the San Francisco Group.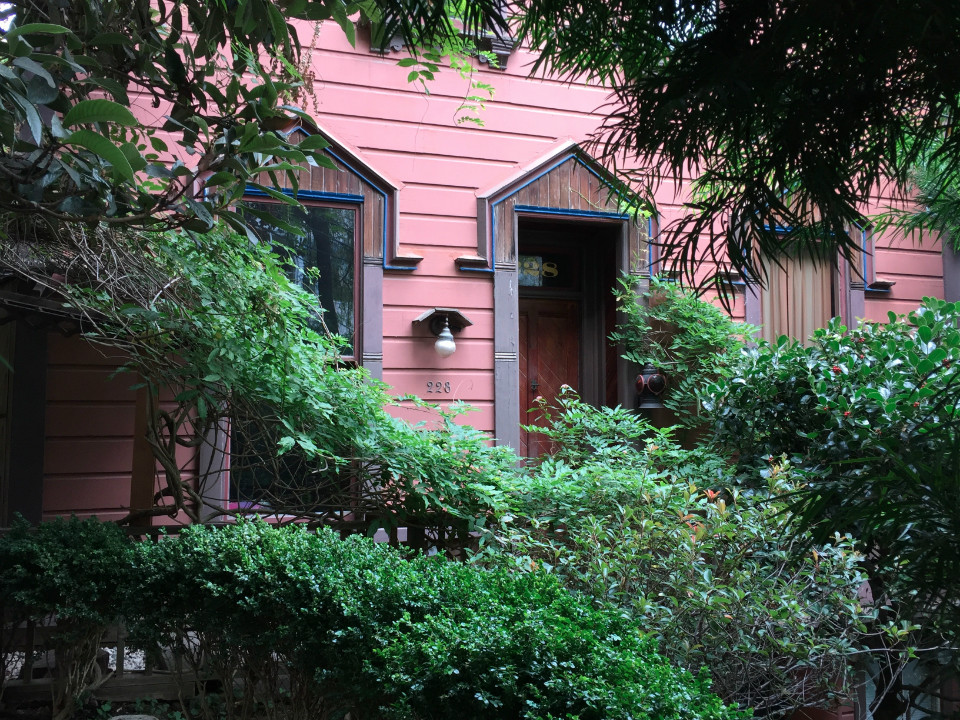 228 Filbert St.
Overall, Myers said, new people are welcome in the Sierra Club, and having a variety of perspectives is not a bad thing. Some of those running for the executive committee work in the environmental field and could be good additions, she noted. She said the group is currently in the process of validating signatures in order to put names on the ballot. Voting begins after November 17th, when the newsletter is mailed with the ballot, and closes in early December.
But in the end, Myers said, she doesn't think a few new committee members on one local committee will change the San Francisco group's policies, let alone the entire club's positions. "If they're going to have an impact on the committee, they'd need a majority," she said. "I don't necessarily think that that's going to happen."