With development pressure mounting across the city, the Lower Polk Neighbors Association is spearheading a vision plan to preserve and improve six Lower Polk alleyways over the next five to 10 years. 
While other recent plans to change the local streetscape have proved quite controversial, so far this effort seems to be broadly supported.
To kick off the process, representatives from LPN, INTERSTICE Architects and the Lower Polk Community Benefit District are holding workshops for locals where they're getting feedback and sharing more details about the plan for each alley.
The next meeting is happening later this morning (details below). We attended the first one, on Thursday night, to find out more. 
The alleys in focus are Cedar, Alice B. Toklas, Olive, Austin, Fern and Hemlock, which the neighborhood association wants to into the Polk Alleyways District, in addition to other area improvement projects already underway.
One of the main ideas is to create an interconnected network of pedestrian-friendly open spaces, representatives from INTERSTICE Architects explained on Thursday evening during the first community workshop.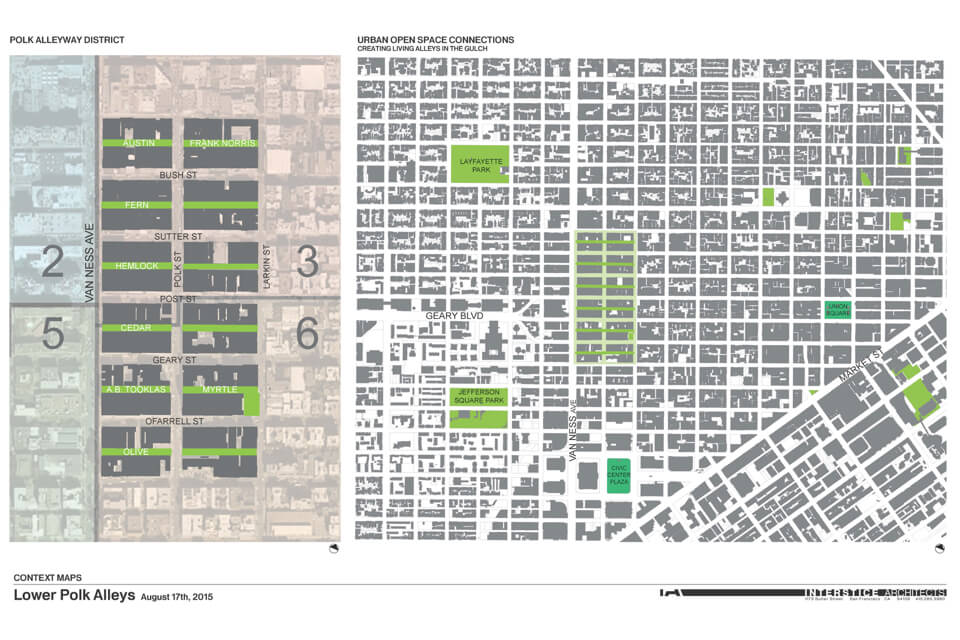 The concept of an alleyways district has been talked about for more than 10 years, said Andrew Dunbar of INTERSTICE. Now that the California Pacific Medical Center has provided the neighborhood associations with community benefit funds to mitigate the effects of construction and the masses of employees and patients that will descend on the neighborhood in the near future, LPN finally has the funds to invest in such a plan.
Dunbar also noted that the Planning Department is very interested in this assessment, and it could be used to frame legislation guiding future developments in the neighborhood.
To better understand residents' relationships with their alleys and pressing needs, the architecture firm divided attendees into three groups to review their assessments of the alleys and brainstorm areas of concern, potential physical improvements and possible partnership that could activate underused spaces, like abandoned storefronts and inaccessible throughways.
One small group — examining Alice B. Toklas, Myrtle and Olive — contributed ideas like partnering with property owners to host short-term art studios and pop-up galleries in empty storefronts, turning a portion of Myrtle outside of MaCaulay Park into a park itself, and adding flood lights on the buildings lining Olive from Polk to Larkin to illuminate the stretch's many murals and promote a safer atmosphere for exploring after dark.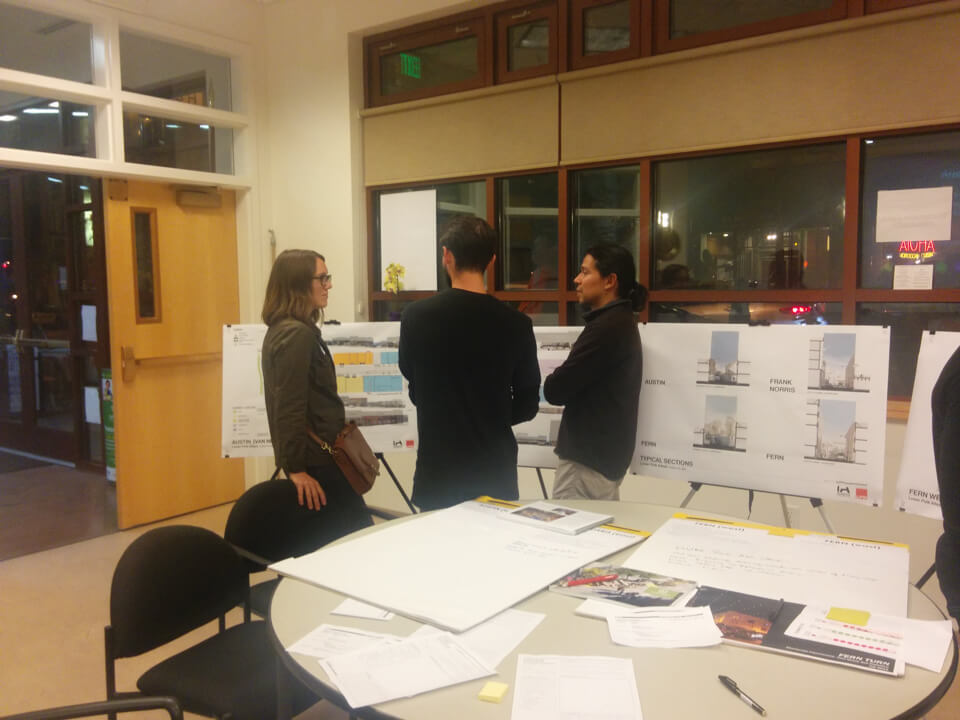 The next community workshop is 11am Saturday on the first floor of the First Congressional Church of San Francisco (1300 Polk St.), and the organizations are keen to collect even more ideas. Those who can't make today's meeting should keep an eye on the LPN website, as a form to submit ideas and feedback anytime throughout the process will launch soon.