Lovers of hot-pot fare will be happy to learn that IPOT Restaurant opened a few weeks ago at 1420 Irving St. (at 15th Ave.) The menu consists of an all-you-can-eat lunch, and a dinner option that includes hot pot and BBQ dishes.
There are fifteen soup bases to choose from, including a pork-bone soup that's simmered for hours, as well as a variety of meats, vegetables and handmade noodles that can be added to the broth of your choice. Not everything on the menu is raw—about a dozen handmade dim sum options are available, including the restaurant's signature beef pancake.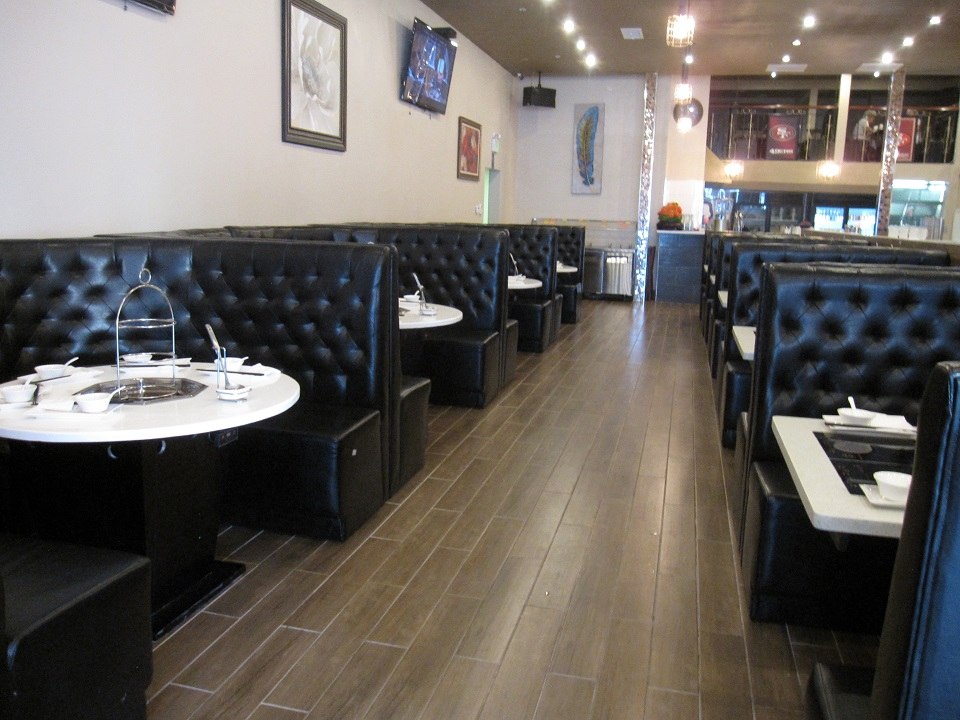 For big spenders, there's a decadent option that features lobster, geoduck, and Kobe beef, along with seven other proteins. (The pricey dish needs to be ordered in advance.)
Unlike many hot pot eateries that separate their soup and barbecue, IPOT uses a single skillet that is split into two parts: a flat side for grilling meat, and a deep reservoir for the soup. (Traditionalists may request sole soup pots). Diners are encouraged to visit IPOT's sauce bar, which is stocked with fifteen homemade options.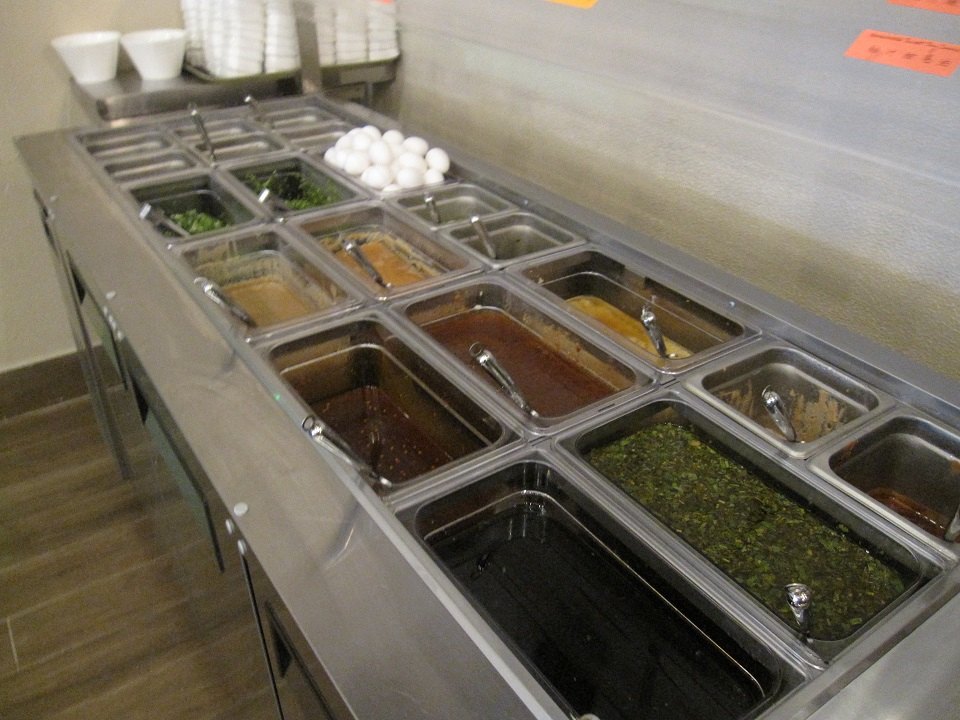 The restaurant puts a 90-minute limit on each meal and restricts all add-ins to two portions at a time, to deter food waste. According to one waitress, the time limit isn't set in stone, and is enforced only when there are patrons waiting outside. On busy weekends and evenings, management opens up an upper dining level.
Each black leather booth has a tabletop electric burner, and the walls are patterned with flat-screen TVs and large cityscapes. Desserts, which come with each meal and change daily, include ice cream and homemade milk pudding. IPOT doesn't have its beer and wine license just yet, but it should arrive within the month, said waitress Sandy Xiong. Sake and beer will eventually be available, but until then, there's plenty of milk tea and homemade plum juice.
Hours for IPOT are Mon.-Fri., 5pm-midnight, and Sat.-Sun., 11am-3pm and 5pm-midnight. Reservations required for parties of six or more.