By
Dijon
- Published on October 26, 2015.
In our recurring "Souls Of" series from Dijon of Souls of Society, we travel through San Francisco's neighborhoods and bring you quick on-the-street snapshots of the people we meet.
Today, we head back to Hayes Valley. (You can visit our former Souls of Hayes Valley, editions one, two and three, as well as one from earlier this year.)
---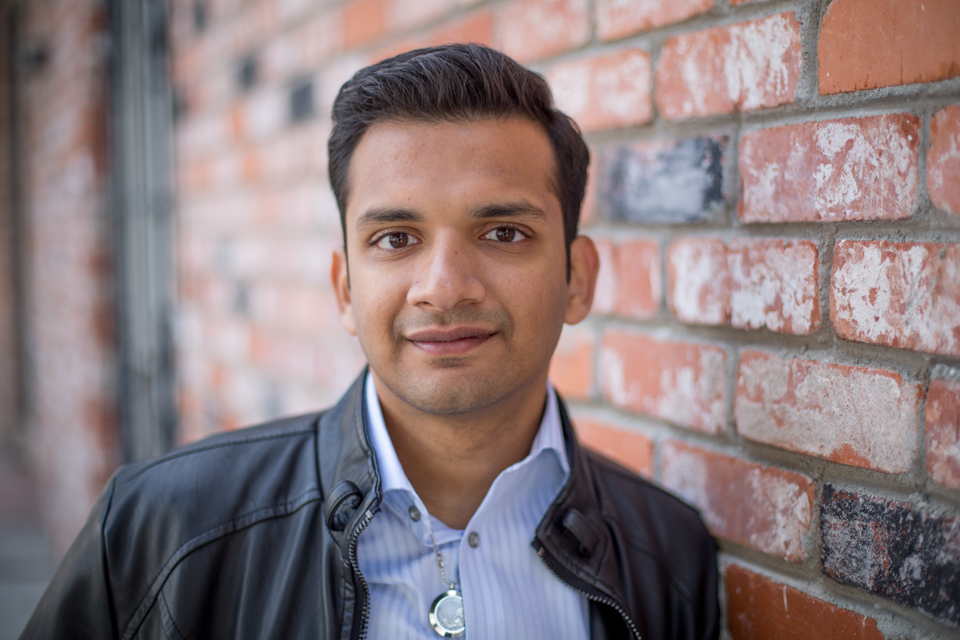 "I moved here from India a year ago."
What's your dream for your life here?
"Making it big here, starting my own start-up with friends in the technology sector. We don't know what we want to do yet but I think to make it you need a good team rather than a good idea."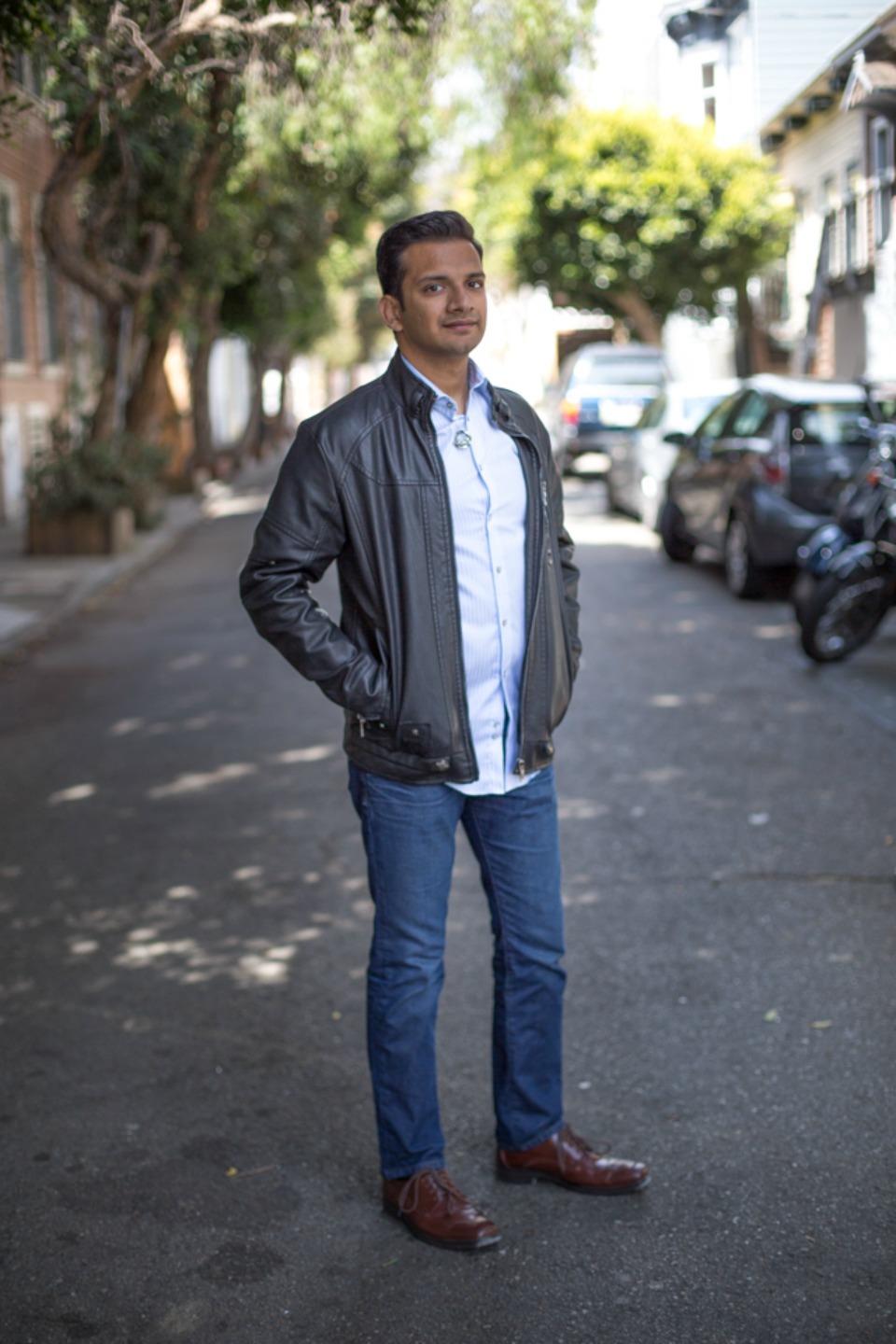 Who's been the biggest influence on your life?
"My dad. He grew up in meager conditions, and ran a small business to support me and my brother's education. He sacrificed a lot for us."
---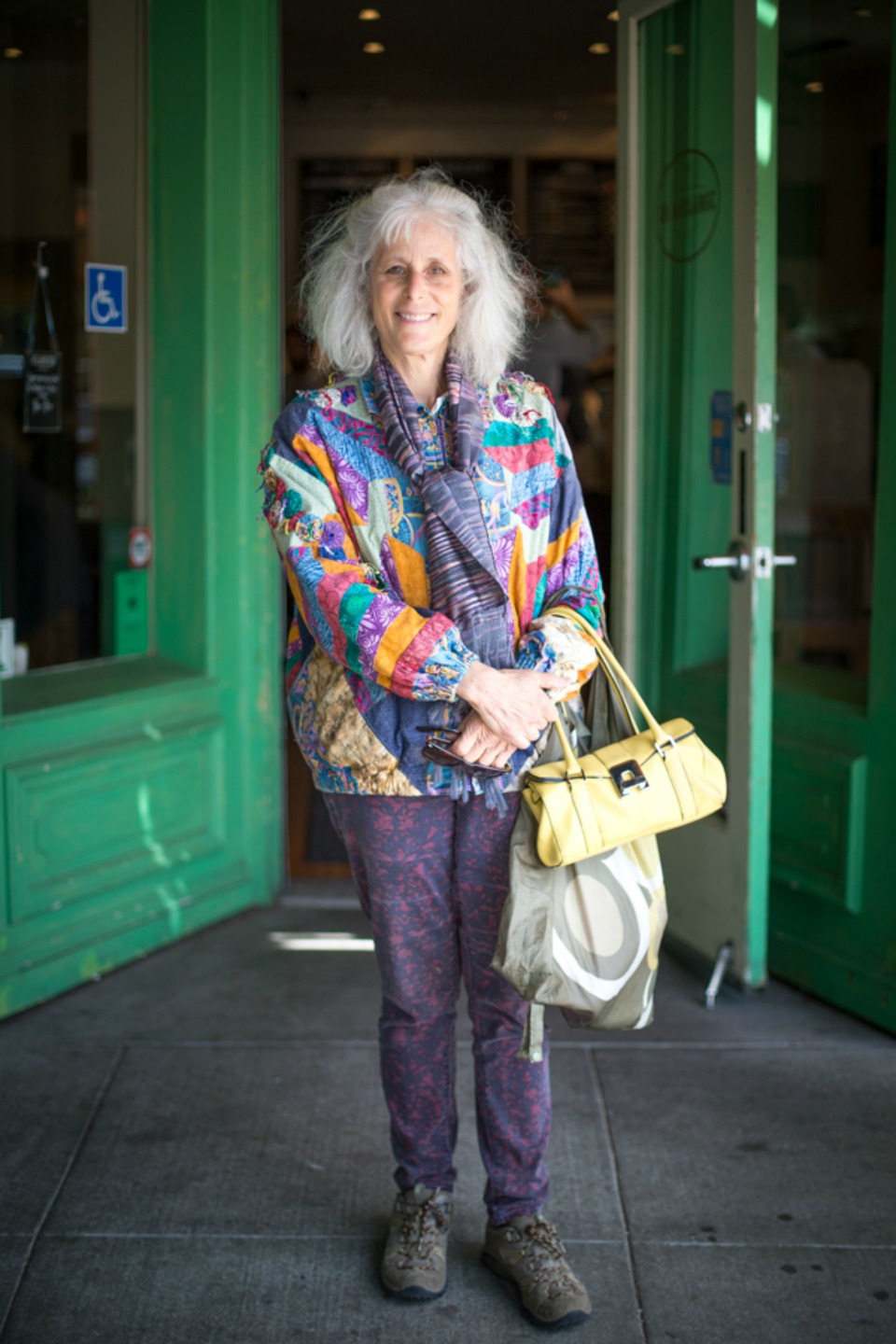 "I'm a storyteller, a dancer, and interdisciplinary artist. I've been in the Bay since the '70s."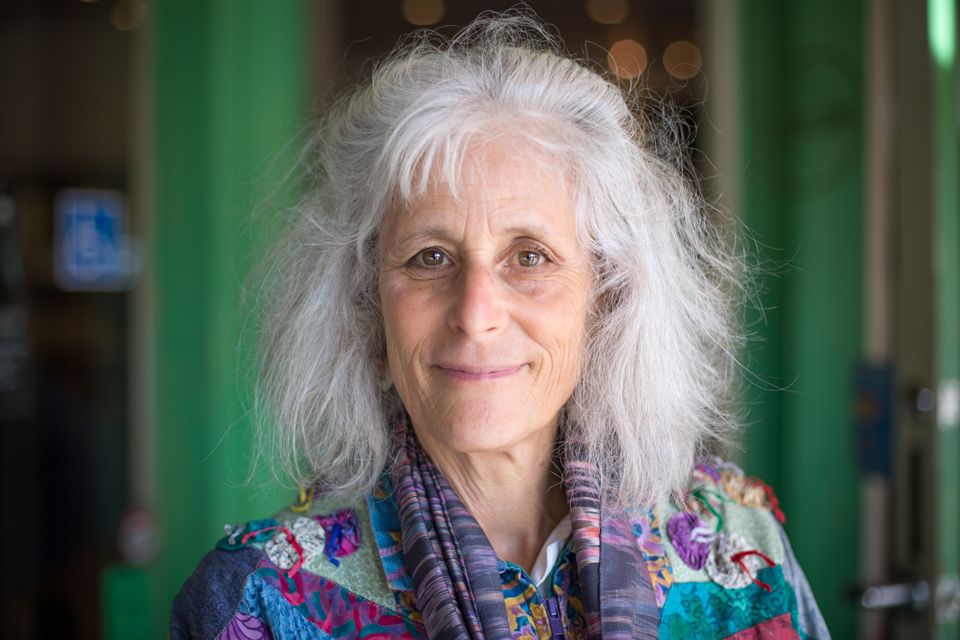 "Today is the date that my only brother died. I always do something thoughtful, I'm not sure what that is yet but I always try to be intuitive so I'm just going to walk to Golden Gate park and see what happens."
---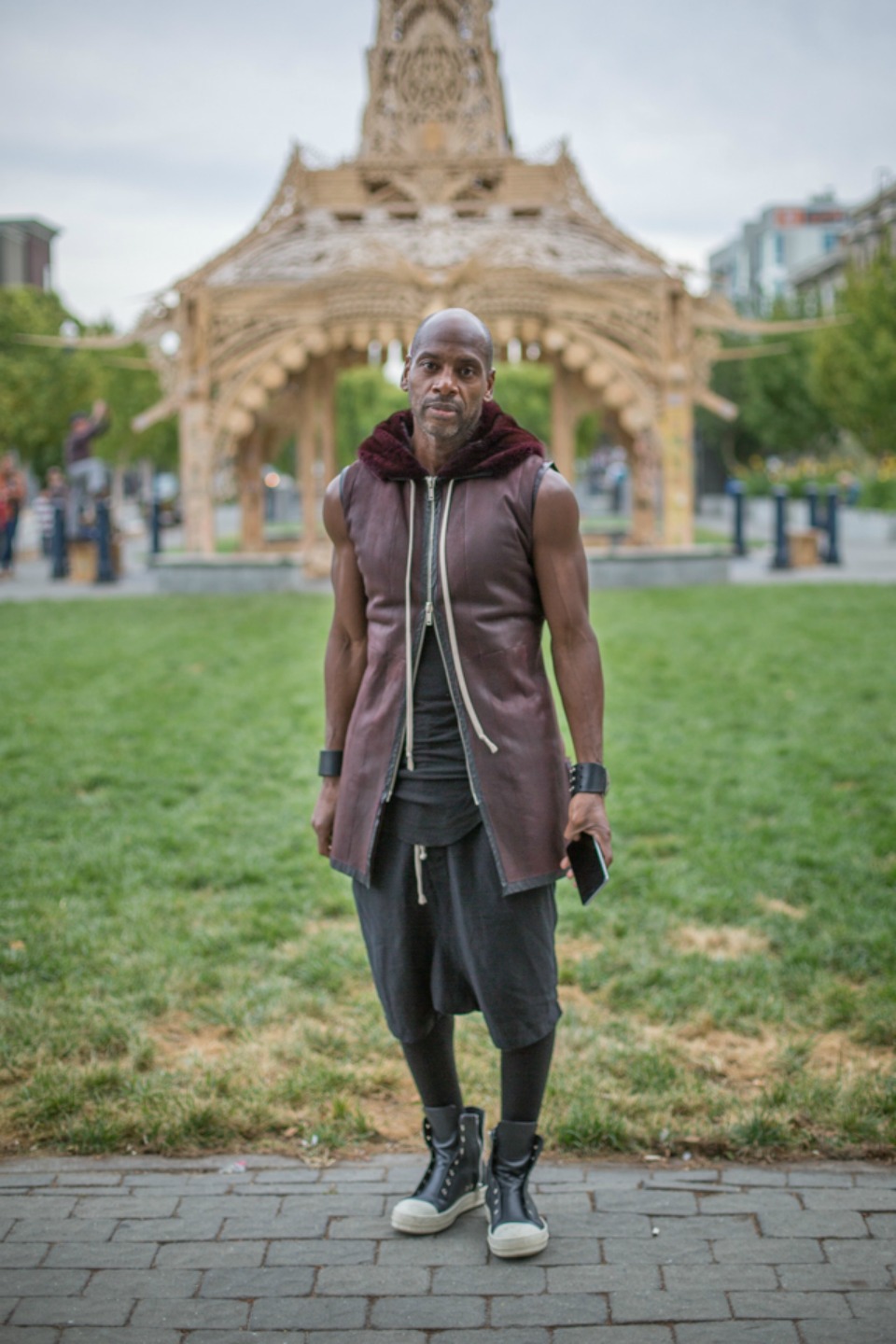 "San Francisco is pretty conservative and traditional in how people dress and think. I always strive to be different. If you're different you come up with different ideas, so always embrace yourself."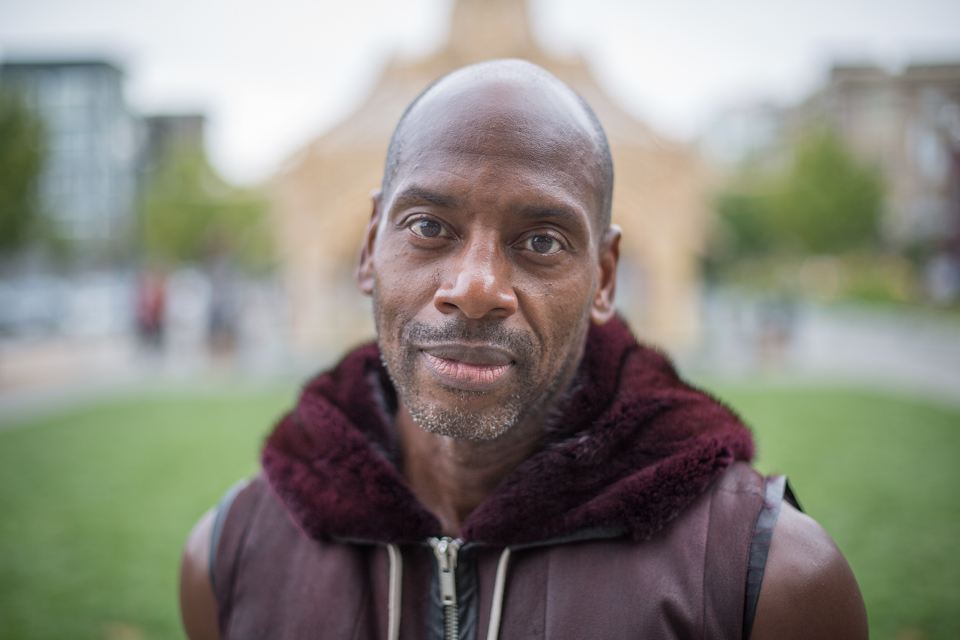 What's one of your favorite things about yourself?
"That I always try to be myself."
---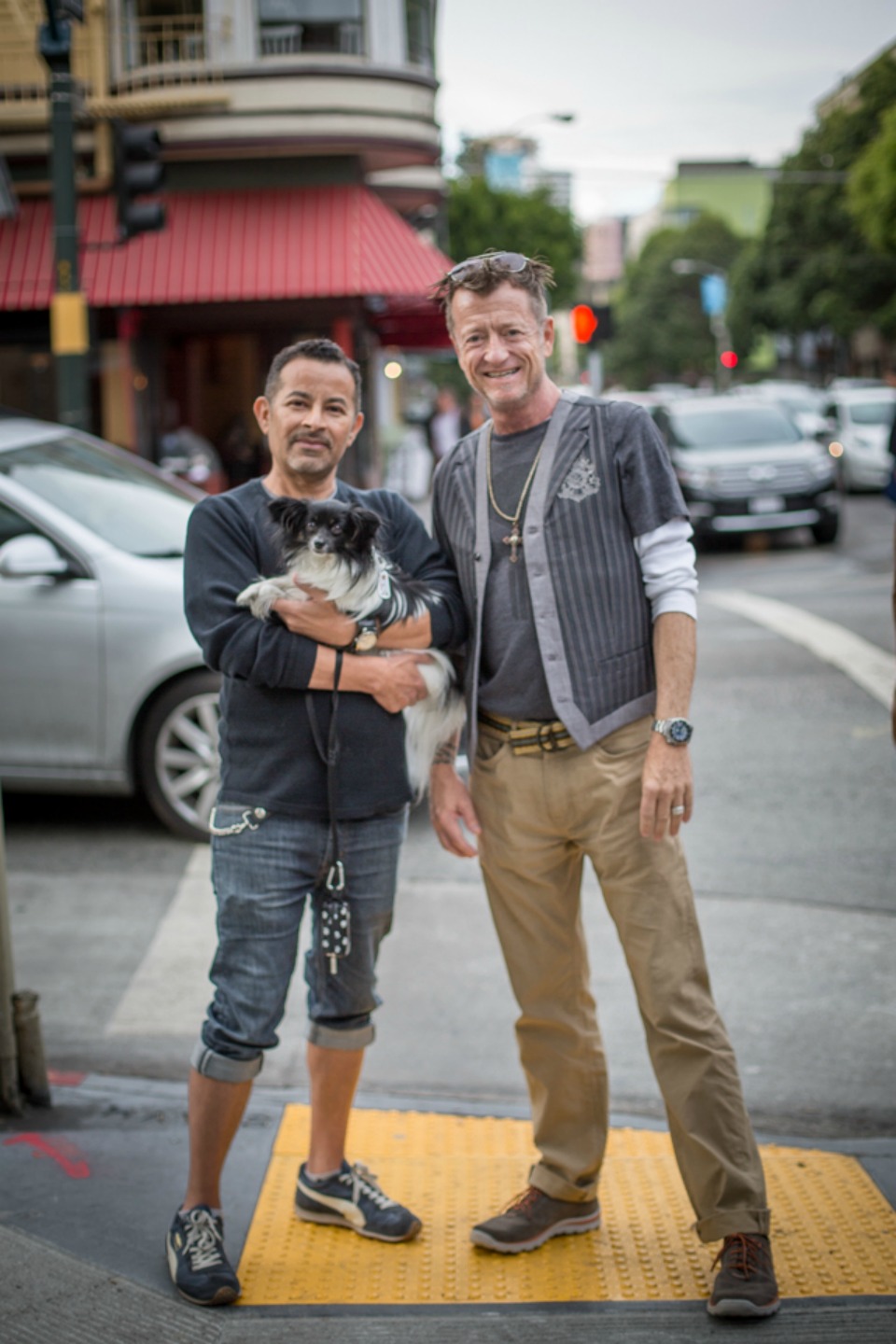 Left - "I've lived here 55 years and the way San Francisco is changing is scary. It used to be a place for everyone and now it's getting unaffordable. It's getting really white. If we didn't have rent control we'd have to move to Timbuktu."
Right - "Which is not a bad place."
Left - "I guess, but do they have health care?"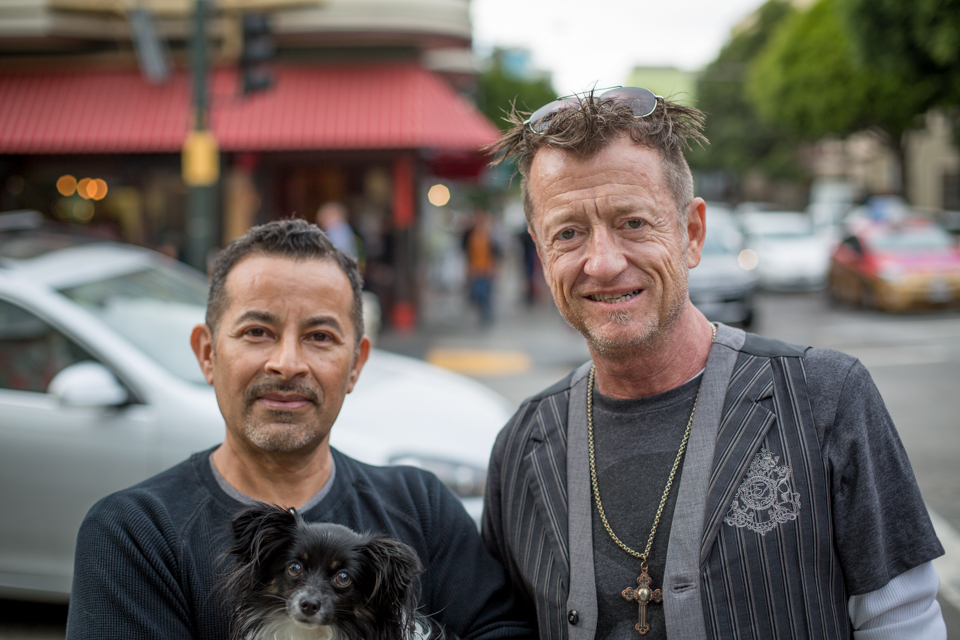 Left - "I walked into the emporium where he was working because I was looking for a new dress shirt. I walked up to him and said, 'Since this is San Francisco I'm going to be really bold with you. I need you to measure my ... neck.' When he put the tape measure around my neck I put my hands on his hips. He said, 'Take them away, I'll get in trouble!' So I took them away, but then he said, 'Okay, put them back.' And that was 33 years ago."