The Fisherman's Wharf Community Benefit District (CBD) has started a Change.org petition to oppose a proposed medical cannabis dispensary in the heart of the tourist-heavy neighborhood. 
The dispensary, called KRINZE, wants to set up shop at 2627 Taylor St. between Beach and North Point. It would be nestled among the Gray Line tour office and souvenir shops selling sweatshirts and postcards. "It is a main gateway to the neighborhood," said Troy Campbell, executive director of the Fisherman's Wharf CBD. As of Monday, 75 people had signed the petition.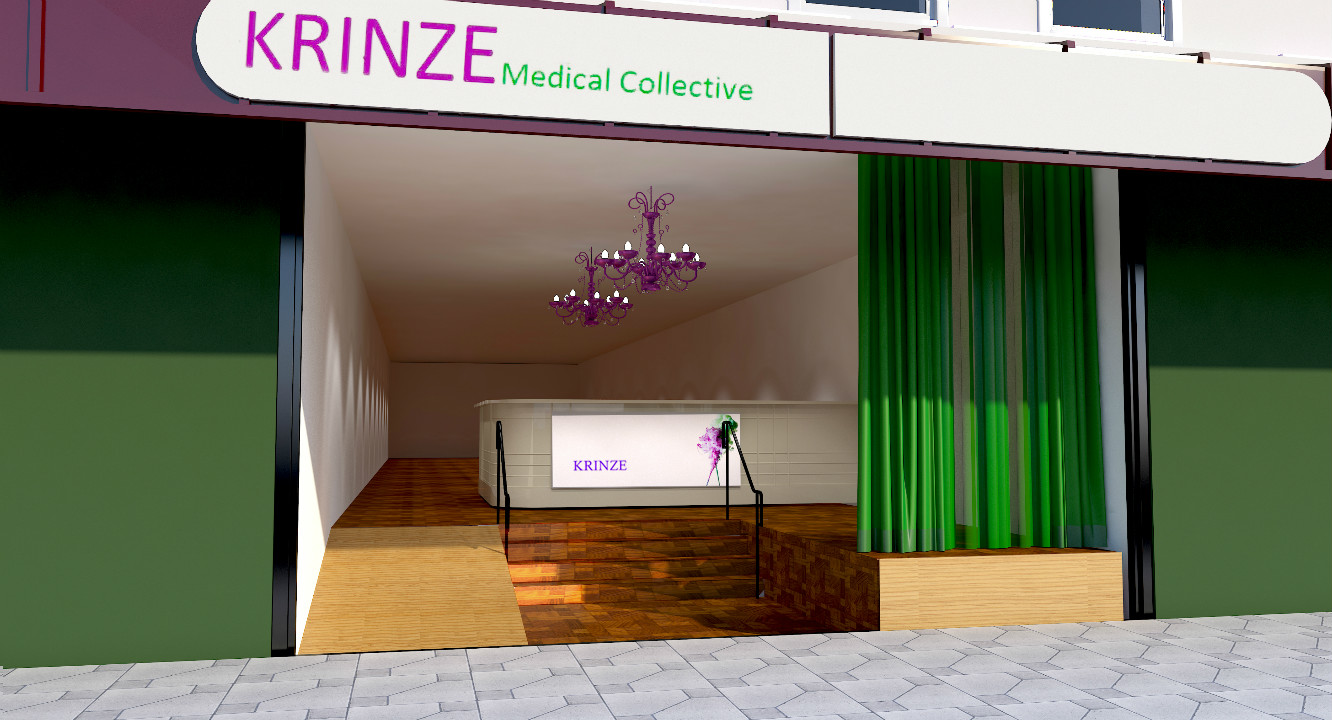 Rendering: Courtesy of KRINZE

Meanwhile, Romwald Connolly, owner and CEO of KRINZE, started petitions on The Petition Site and on iPetitions to drum up support. For the moment, the two petitions have only one signature between them. Connolly—who hasn't previously owned a dispensary—said outreach is just starting.
Campbell said after Connolly presented his case to the CBD, the Fisherman's Wharf Merchants Association and Fisherman's Wharf Restaurant Association, all weighed the pros and cons and decided to oppose the business.

"It's not consistent with the district's identity and our vision for the future," Campbell said. With family events like Fourth of July, Fleet Week, the Wharf Fest and the Pier 39 tree-lighting, the Wharf is looking to be seen as family-friendly.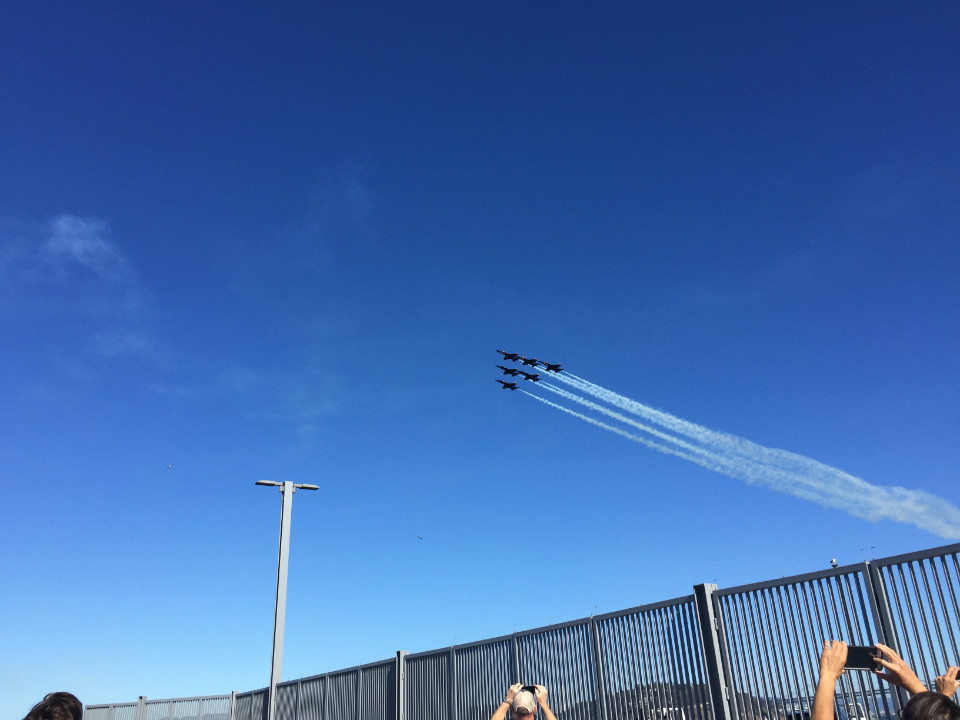 Fleet Week. (Photo: Geri Koeppel/Hoodline)
People camping on the street have also been an issue on that stretch of Taylor. "We've had a hard time keeping it clean, keeping the sidewalks clear," Campbell said. "This location is literally across the street from where we have the most problems with blight."
"There also are no clustering controls on the books for medical cannabis dispensaries," Campbell continued, so if one moves into the neighborhood, others could follow. Also, "The nature of MCDs is uncertain, due to the potential for recreational marijuana being legalized in the state," he said. "An MCD today could, in one year's time, be open for complete recreational marijuana. That is something we definitely don't want to have happen."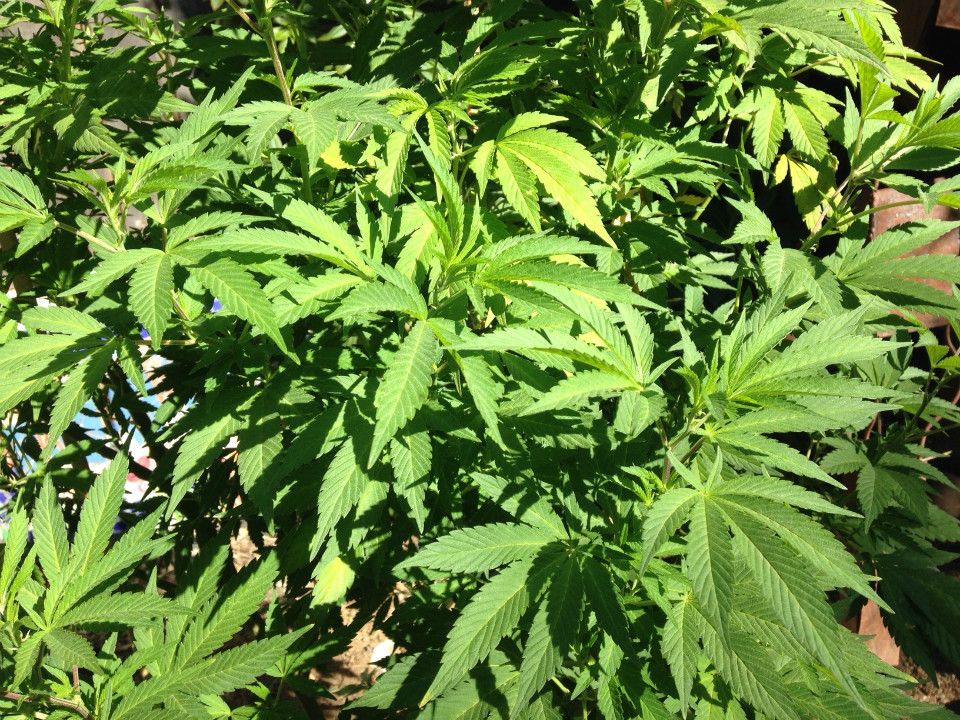 Photo: Sari Staver/Hoodline
Gina Simi, spokesperson for the Planning Department, said, "As far as legalization and clusters, at this point that is all speculative." She confirmed Fisherman's Wharf CBD and Fisherman's Wharf Merchant's Association have both submitted letters to Planning in opposition.
Connolly disputes the Wharf's concern about its family-friendly nature. "We're serving patients that would have a medical prescription and they have bars that stay open until 2am serving liquor," he said. "They have bars and nightclubs and discos and shops that sell cigarettes and cigars and vaporizers and glass pipes."
Campbell added that it seems odd to put an MCD at the Wharf because it's not a location that's attractive to locals. Besides traffic and parking issues, and the fact that the Wharf is not easy to access on most public transit, many medical cannabis patients prefer to have their goods delivered. "It doesn't seem like a brick-and-mortar is needed, unless they want to cater to tourists," he said. Weedmaps.com does show several delivery services in the area, and it doesn't yet include the MCD that opened in September at 212-214 California St. in the FiDi.
Connolly denied any plans to cater to tourists, saying that he and a silent partner started the business because both of their fathers died of cancer, and cannabis would have helped them. They also wanted specifically to serve neighbors in the northeast neighborhoods where there are no MCDs now. That includes the Wharf, North Beach, Russian Hill, Nob Hill, the Embarcadero, Chinatown, the Marina and Cow Hollow. Connolly has lived on Russian Hill for 15 years.
"There are times when people don't feel comfortable having delivery at their homes," Connolly said. He added that people sometimes want to see products and get consultations based on what their prescriptions and needs might be. Despite a reference on its website to KRINZE Delivery Collective Service, he said KRINZE won't have a delivery service—at least not to start. "Delivery is not something we'd be doing in the short term," Connolly said. "Nor is there going to be any consumption in our shop." Hours will be 11am–8pm; more details are on this fact sheet.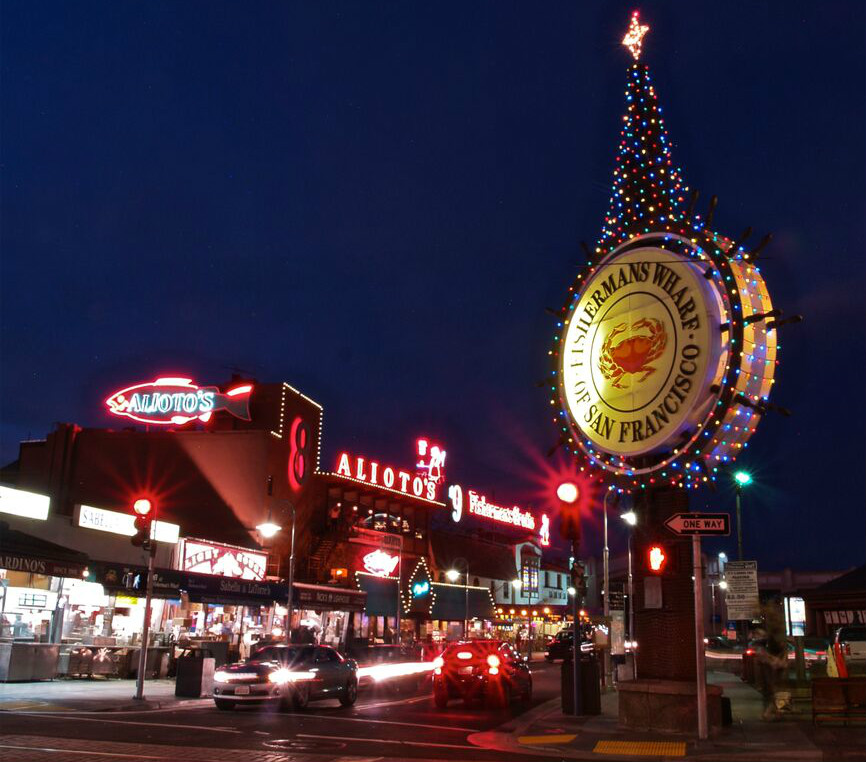 Photo: Fisherman's Wharf CBD

Until now, no MCD has tried to open in Fisherman's Wharf since 2005, Campbell said: "The property owners have been turning them away for 10 years." Dominic DiMaggio, a landlord at the Wharf, signed the petition opposing the MCD, writing, "We, the East Coast side of the DiMaggio Family, were approached three times this summer for our two open shops at 245 Jefferson by cannabis dispensaries but turned them down as we did not feel it is in keeping with what we want the Wharf to be. Instead we placed a café and an exciting new candy and soda shop."

But putting an MCD in the area doesn't run afoul of any laws. "This proposed MCD is in a C-2 District, where MCDs are principally permitted," Simi wrote in an email. "However, all MCDs trigger a Mandatory Discretionary Review process, so 30 days prior to the hearing (on or around November 18th), the Department will publicly notice the proposed site to all owners and occupants of properties within 300 feet." The hearing is slated for December 17th.
Another concern for Campbell: "One thing I've learned from a contact in Denver regarding their dispensaries is they'll offer two to three times more than the lease amount," he said. "That makes it really attractive for property owners and managers," but also drives up rents. We contacted the real estate broker to try to get a comment from the building owner, but didn't hear back by deadline.

"We're hoping that the Planning Commission will side with the community," Campbell said. "This doesn't meet our vision; there's a lot of questions about the future of medical cannabis dispensaries."