Established in 1852, South Park is San Francisco's oldest public park. And with crumbling sidewalks, dying trees and bare-bones playground equipment, it definitely looks its age. But not for long.
This Tuesday, Nov. 10th, Rec & Parks, city officials and community members are gathering in the park at 3:30pm to break ground on the South Park Improvement Project, a $2.8 million overhaul. It's funded by the 2008 and 2012 parks bonds, a grant from the San Francisco Parks Alliance and private dollars raised by the South Park Improvement Association.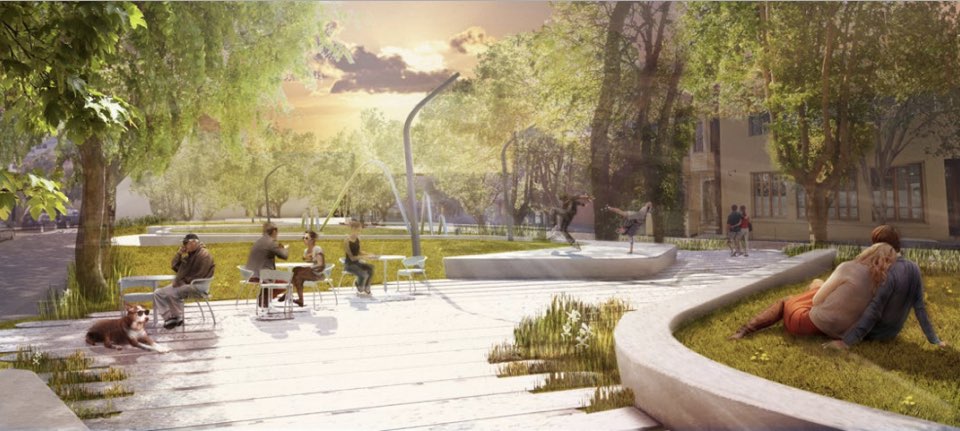 Construction will begin later this month, decades after neighbors began organizing to rejuvenate the historic green space in the 1980s.
"When I moved in, the neighborhood was so dicey that you couldn't get cabs to drive you into the center of the park, because they were afraid of being jumped," said Toby Levy, an architect who has lived on the park since 1985 and leads the South Park Improvement Association.
As things improved South of Market, the scene in the park improved as well, she said. But residents have always had little political pull when it comes to securing improvements to the park's infrastructure.
"It isn't your standard park constituency that can get up before the park commission and go, 'Fix our park,'" Levy explained, noting that the park's residences include more than 100 SRO units, as well as live/work spaces. "There haven't been traditionally wealthy people that would just have that type of power."
The South Park Improvement Association formed in the early 1980s to make what small improvements it could, like adding lighting to the park and removing the barbecue that some visitors were using as a bonfire. "It's been rough-and-tumble, and our sights were always just to keep it together," Levy said.
When the 2008 Clean & Safe Parks Bond passed, the association decided to think bigger. It applied for a community opportunity grant to upgrade the park's playground equipment, which was being hauled off piece by piece as it became unusable. But a city survey of South Park neighbors found that while there was great support for new grass, seating and other amenities, there wasn't enough interest in new playground equipment, and the application was denied.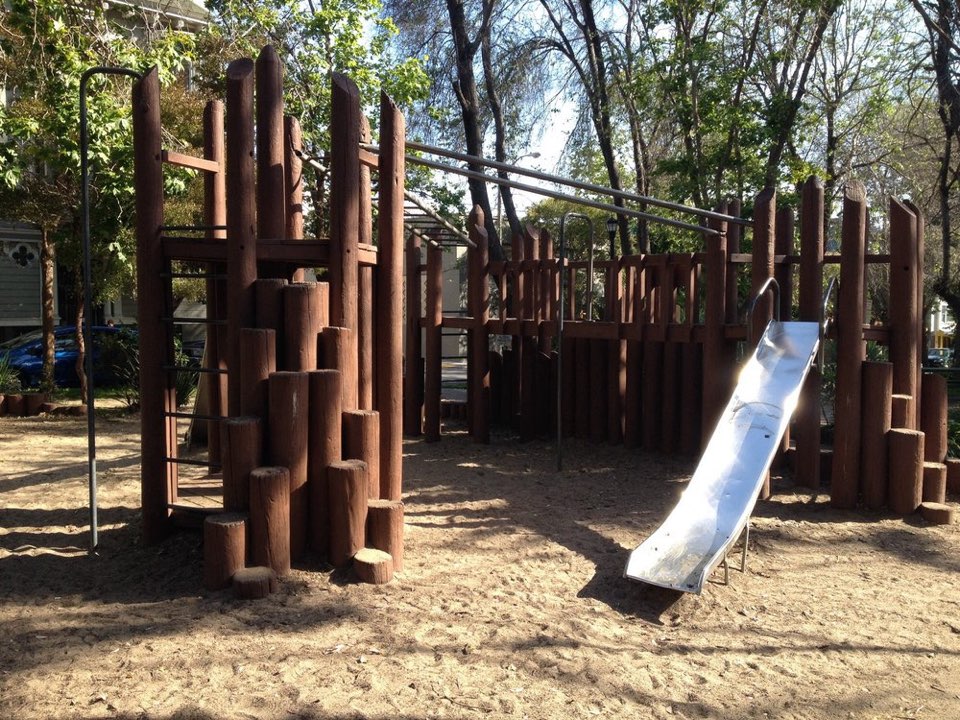 Noting the community consensus that the aging park needed attention, the association decided to launch an even bigger campaign to overhaul the entire space. "We had over 35 community meetings," Levy said, adding that the vast majority were led by residents.
By 2012, another parks bond had passed, a new District 6 supervisor had taken office, and the project was picking up steam. Supervisor Jane Kim helped the association secure $1 million in park bond dollars, while the money the South Park Improvement Association was able to raise from the local community went toward hiring a landscape architect to develop conceptual redesign plans. Those plans made it easier for the association to secure additional funds from the city and private donors.
"It's really actually quite modest in what it tries to do," Levy said of the approved redesign. "We want more seating, we want better pathways, we want better lighting." Other additions: a playground that accommodates a wider age-range of children (and Giants fans), improving rainwater drainage, and making the park ADA-accessible.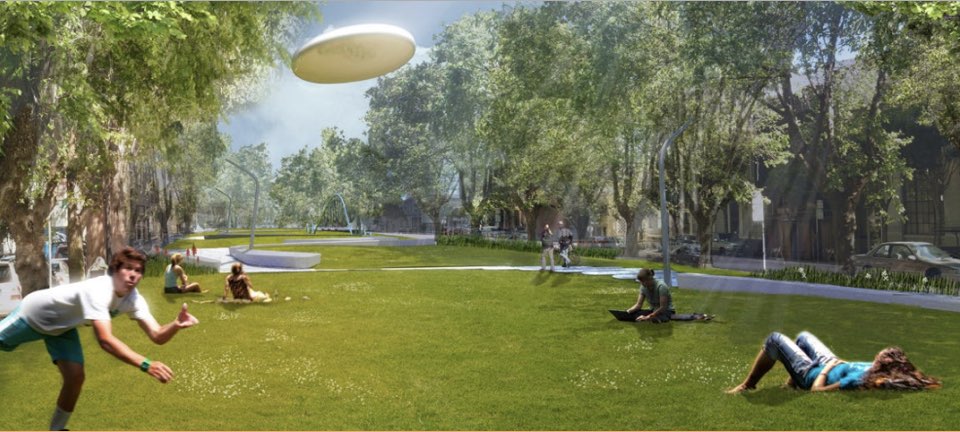 A rendering of the renovated park. (Rendering: Fletcher Studio)

Given that construction costs have increased since plans for South Park were first developed, the $2.8 million budget won't cover the community's entire wish list. A new drinking fountain that can stand the test of time ($11,500) and a few traffic-calming measures—like bulb-outs at each end and special paving at the entrance to signify that drivers are entering a pedestrian zone ($25,000)—likely won't make the cut. So fundraising efforts will continue. 
While the groundbreaking ceremony is slated for Nov. 10th, Levy estimates that construction won't begin until after Thanksgiving. It should take about seven to eight months to complete. (We've asked Rec and Parks for the official closure date and construction timeframe, and will update this post when we hear back.)
Given that South Park is also a popular place for residents and nearby workers to eat at lunchtime, a proposal for a public parklet outside Caffe Centro on Jack London Alley is also moving through the city's approval process.