Hayes Valley is looking a bit greener these days, as a new Christmas tree lot has sprouted up over two blocks of Octavia Boulevard. 
The lot, which opened the day after Thanksgiving, is one of six in SF owned by the Delancey Street Foundation, a local-turned-national organization that helps former prisoners, drug abusers and the homeless re-enter society. This is Delancey Street's first year operating a tree lot in Hayes Valley; some of its clients also work at nearby restaurant Cala, which has created a staffing program based on hiring ex-offenders.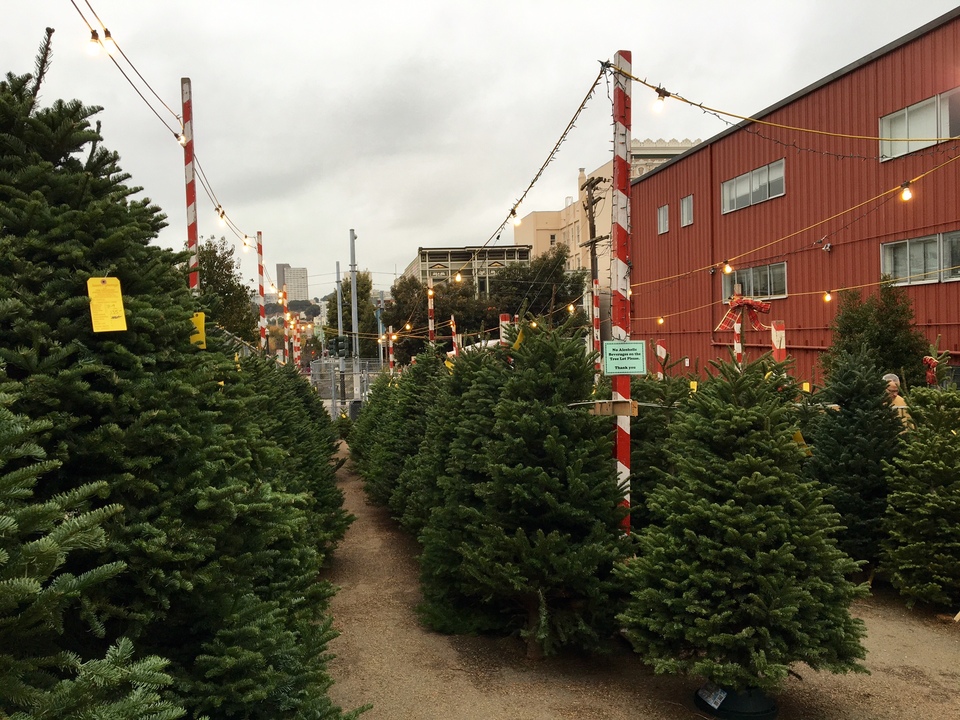 The trees—all noble firs sourced from Holiday Tree Farm in Oregon—start at $19.95, but depending on their height, can soar up to $500. An average six-footer costs around $70.
Should you go for a bigger tree, Delancey Street staff will gladly bind your tree and mount it on your vehicle—although most patrons leave on foot, tree in hand, according to the lot's manager, Jason.
Those who can't afford a tree can get in on the action too, as Delancey Street gives away all its leftover trees to the public on Christmas Eve. You can find them at Pier 32 from 8am-3pm on December 24th. Another low-price option is the selection of festive decor, like reaves, garland and mistletoe.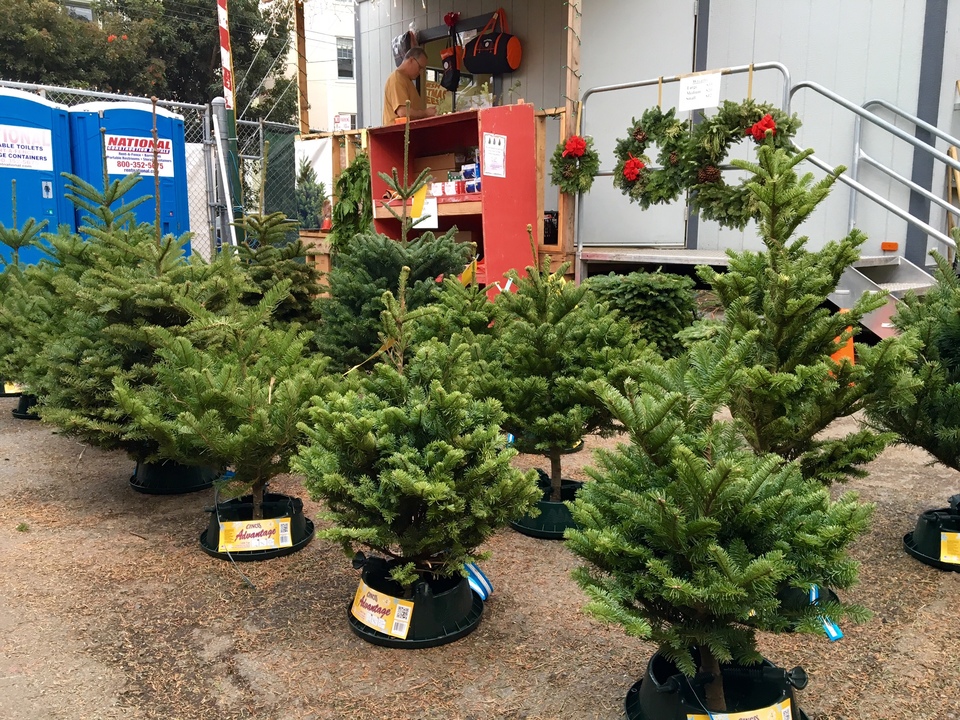 Delancey's smallest trees ($19.95).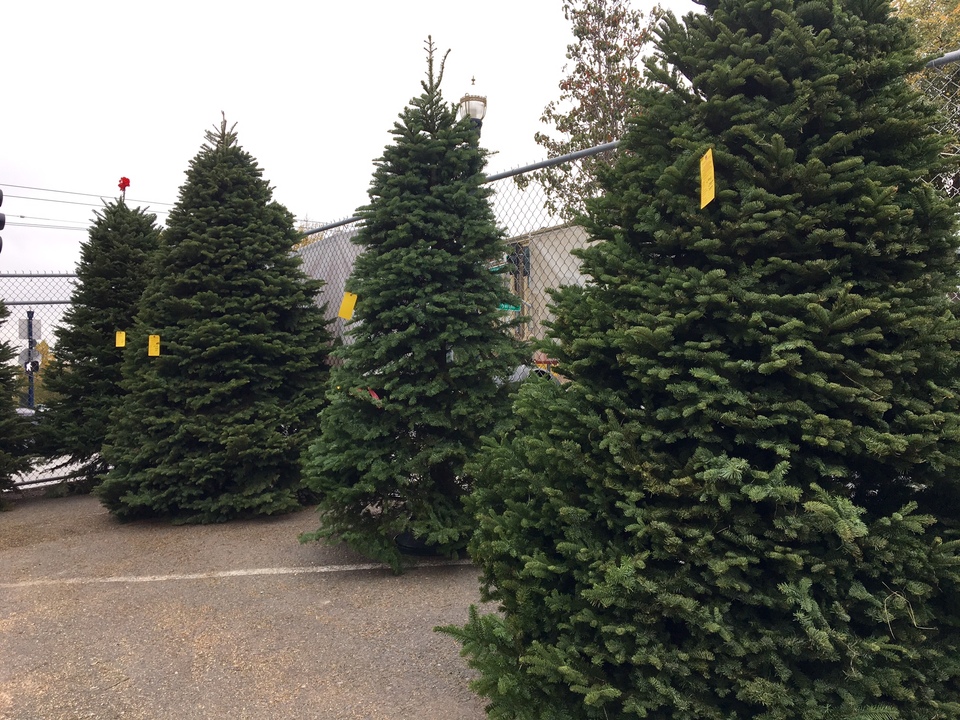 Delancey's pricier trees (about $350).
Delancey Street Christmas Trees is open every day from 9am-10pm, and will sell Christmas trees through December 23rd. All sales benefit Delancey Street Foundation.