Bean There Cafe at Waller and Steiner has shut its doors, but don't panic: the closure is temporary, as the cafe undergoes a two-month renovation.
The cafe celebrated its 20th birthday last year, making it a rare bird in the Lower Haight, which has a high level of business turnover. "Our original plan was and still is to provide a friendly neighborhood meeting place, with the best-quality products at the most reasonable prices possible," owner Mike Fakhoury told us.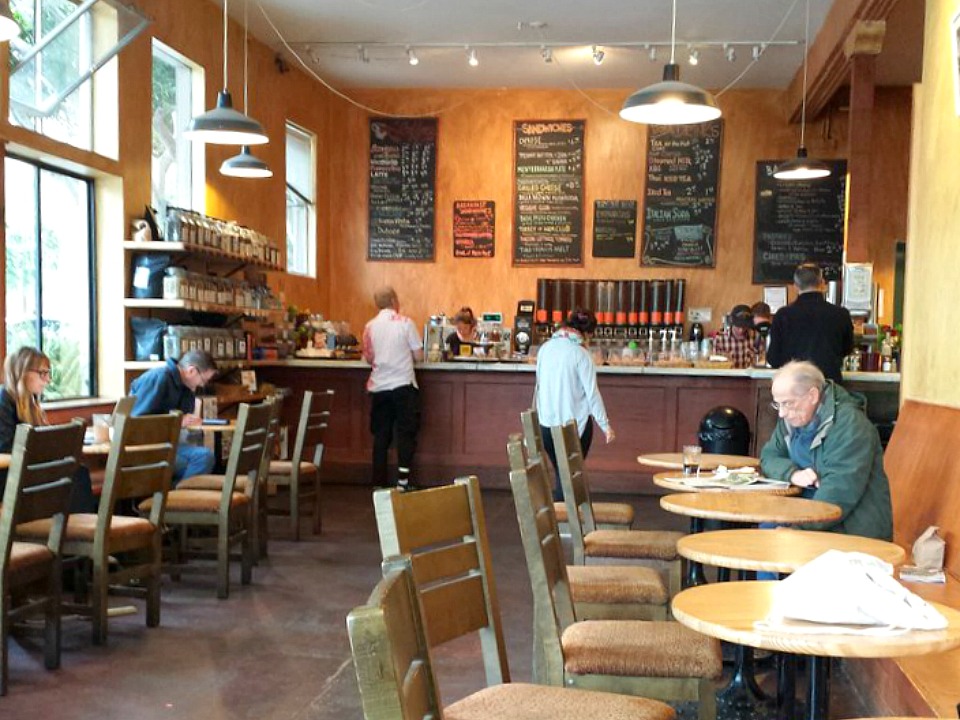 Photo: Dana W./Yelp
When we last interviewed Fakhoury, he hinted at a potential remodel, and now the wheels are in motion for the sunny cafe. The main reason for the renovation is a much-needed seismic retrofit, but while that's going on, he'll also undertake an aesthetic renovation of the space.
"We'll change a couple things around a bit, to make it more a comfortable and more enjoyable experience for everybody," Fakhoury told us today. "It should be nice. We're going to take what we've got and make it better." 
Bean There is shooting for a March 1st reopening. In the meantime, the hope is to keep all the staff busy and nearby, so new hires won't be required once the cafe reopens its doors. 
Thanks to tipster Carol H. for the heads up.