As dark grey clouds rolled in and raindrops began to fall this morning, Mayor Ed Lee addressed a room full of city officials and community service providers at St. Anthony's in the Tenderloin. His announcement addressed a growing concern of many locals: ending homelessness in San Francisco, which he plans to do with the creation of a new city agency dedicated entirely to the cause.
While Lee was careful to acknowledge that numerous city officials and departments, including former mayors, supervisors and department heads, have all tackled the issue for decades, he argued that by not having one central department to oversee the city's homeless outreach, shelters and support services, San Francisco is missing the cooperation it needs to solve the current crisis.
According to the city's summer 2015 homeless count, 6,686 San Franciscans are without a place to live—3.8 percent more than the 6,436 tallied in 2013. With the new agency, Lee says he'll focus on doubling down on programs that work, like the Navigation Center, and reforming programs that haven't, like 5150 involuntary psychiatric holds. He hopes to move 8,000 people out of homelessness forever during his second four-year term.
"We will end homelessness every single day for at least one person, at least one family, at least one veteran, every single day," Lee said. 
Homelessness has been an issue in San Francisco for decades, and was most notably at the mayoral forefront in 2004, when then-Mayor Gavin Newsom pledged to end homelessness in the city by 2014. A decade later, the city had spent $1.5 billion and moved 19,500 homeless people off the streets, but the homeless count hasn't changed much: it was 6,248 in 2005, meaning that the 2015 count actually marked an increase of 6.5 percent over the course of the decade.
At today's event, Lee said that the department's success will not be measured on dollars spent or on the number of homeless individuals on the streets, but on the number of people it's able to move into homes and healthier lives.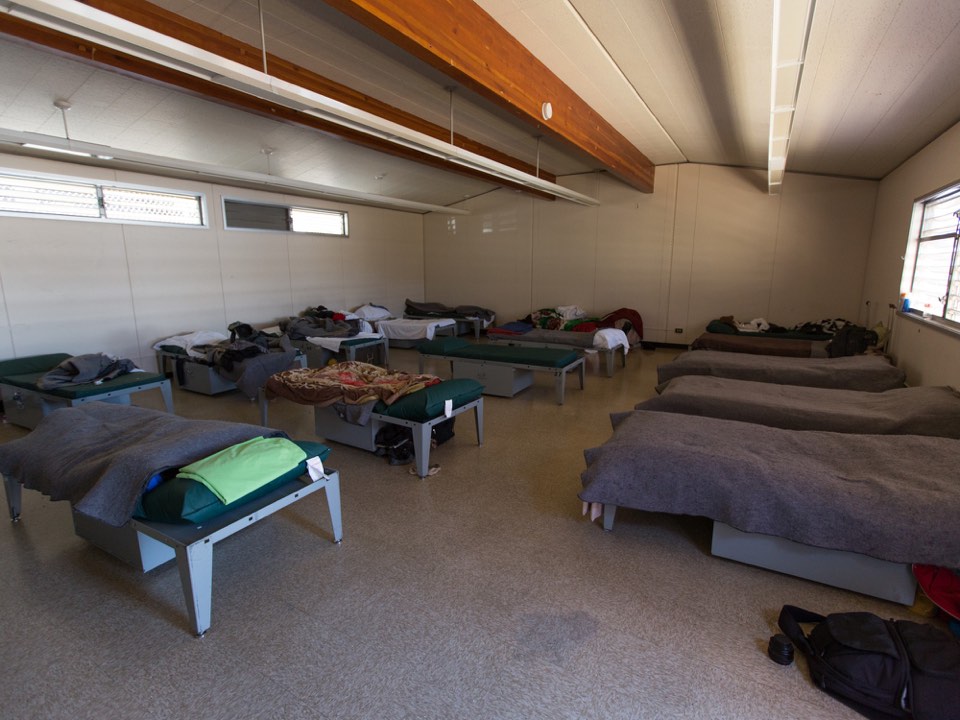 Beds at the Mission's Navigation Center. (Photo: Navigation Center)
To further develop the proposed mandate and budget for the new agency, Lee said he will work with a national expert from the Obama administration, who can advise on what has worked and hasn't worked for cities across the country. Other advisors will include Barbara Garcia, director of Public Health; Trent Rhorer, executive director of the Health and Human Services Agency; Sam Dodge, the city "homeless czar" and director of Housing Opportunity, Partnerships & Engagement (HOPE); and the Local Homeless Coordinating Board.
Lee also called upon the SFPD to step up enforcement on drug dealers targeting areas near homeless shelters and community support services. He also asked the private sector and philanthropic entities to partner with the city and help build more Navigation Centers to add to its stock.
For even more detail on the forthcoming agency, check out Lee's interview with the Chronicle earlier this morning.