For 15 years, Miguel Gutierrez-Ranzi has turned his Victorian home on McAllister into an ever-changing art exhibit. Every month, he hangs up a new installation, and his December pieces are especially well-known. Last year's drew media attention from CBS; an entire room in his basement is dedicated solely to Christmas supplies for the project. "I always say, at Christmas, excess is best," he told us.
However, this year, after the Paris attacks, Gutierrez-Ranzi decided to dedicate his display in memorial. "After something like that, you need to grieve, or express something about humanity."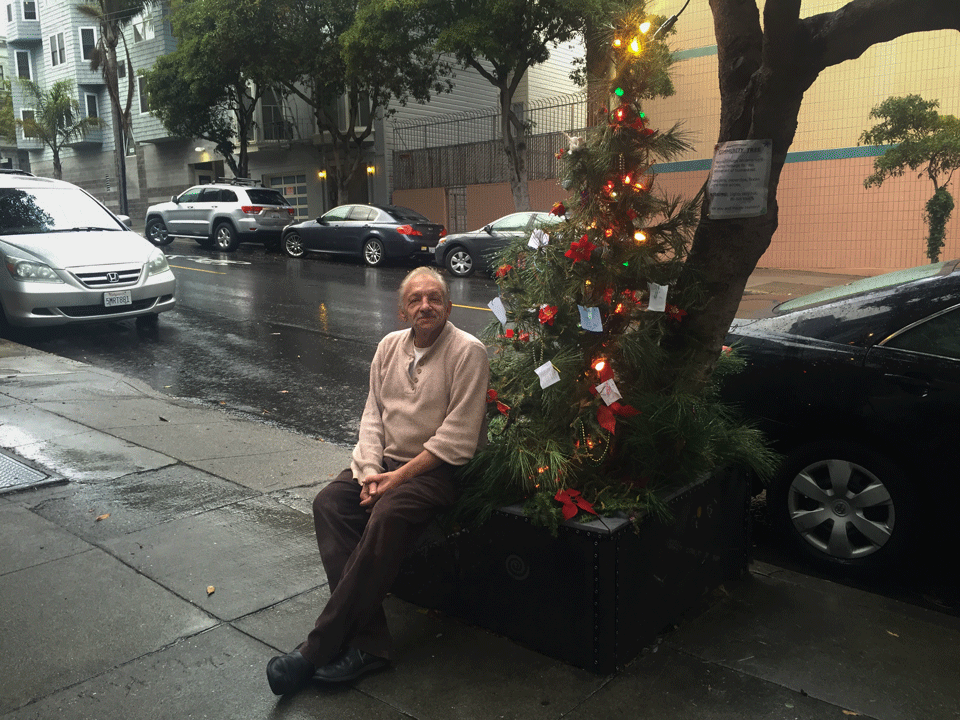 He constructed a 20-foot tall image of the Eiffel Tower, using 287 feet of rope and 800 lights. Ornamenting the tower are French flags and a fleur-de-lis a friend gave him from France.
While creating the Eiffel Tower, the San Bernardino attack occurred, so Gutierrez-Ranzi expanded his memorial to include a wreath made of black branches covered in gold and silver leaves, colors that symbolize the preciousness of the lives that were lost. A black chain represents the psychological impact of the attacks on the survivors, though the leaves' allusion to laurel adds hope.
"I don't want someone to just look at something because it's beautiful, but because it also has meaning," he said, although he admitted that not everyone would realize the wreath was a memorial for San Bernardino. He's considering hanging up a written explanation for passerby to read.
...and the neighbors contribute pic.twitter.com/6TwFywXyOO

— maryanna rogers (@maryannarogers) December 10, 2015
Recognizing the need for others to express their grief, Gutierrez-Ranzi also installed a tree where people could leave notes. "A community tree, I call it."
He teared up as he described people's reactions to the display.  His grandfather was French, and his neighbor lost a cousin in the attacks. He described a couple who drove by on a motorcycle as he was hanging up the Eiffel Tower. "The looped back around, and the woman said, 'Thank you.'" It happened that they were visiting from France.
 "When you talk to these people, it's so hard. But at least you're doing something that the people enjoy and remember. So it's a poignant memorial to those we have lost. But at the same time, it's an homage to the survivors."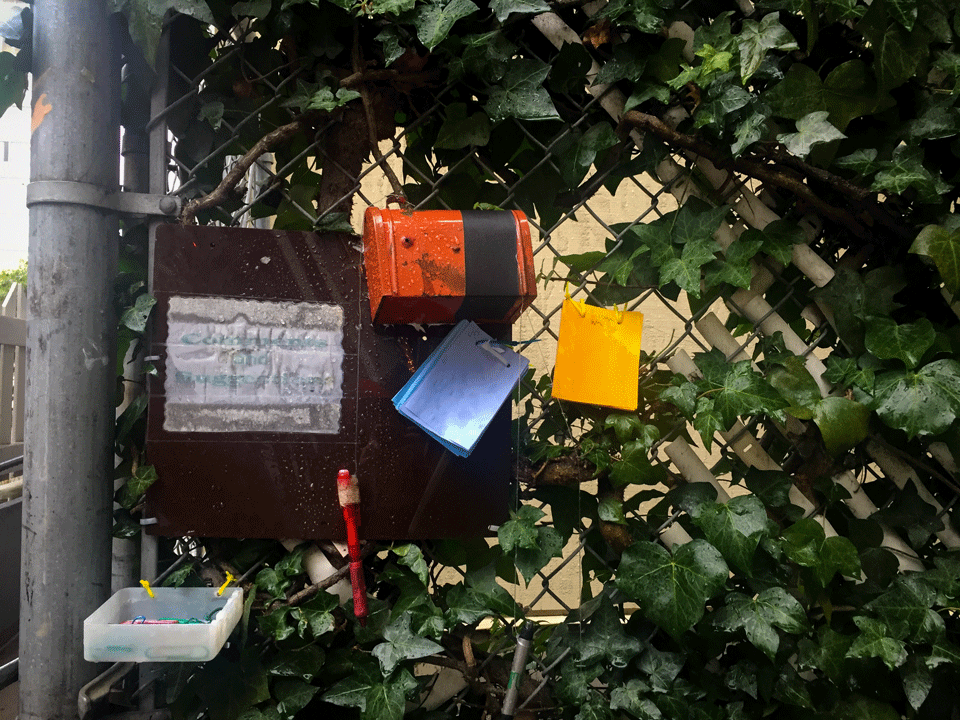 Though he describes himself as shy, Gutierrez-Ranzi welcomes written responses. If you stop by, you can leave him a note in an orange mailbox installed for the purpose.
Thanks to readers Carlotta and Maryanna Rogers for the tips.