Rialto Mercato, by the same team that runs Da Flora restaurant a couple of doors down, quietly opened its doors on Wednesday to wait for deliveries, but was soon welcoming customers who couldn't wait to pop in for its Italian specialties.
Flora Gaspar and Mary Beth Marks, partners in Da Flora at 701 Columbus, which has been open 21 years, opened the cozy store selling a wide range of food products, gift items and wine and spirits. "I just chose the things I like the most," Gaspar said. She said it was "fortuitous" that the tailor at Wing Wah retired earlier this year and the landlord offered her the spot, because she always wanted to own a little shop.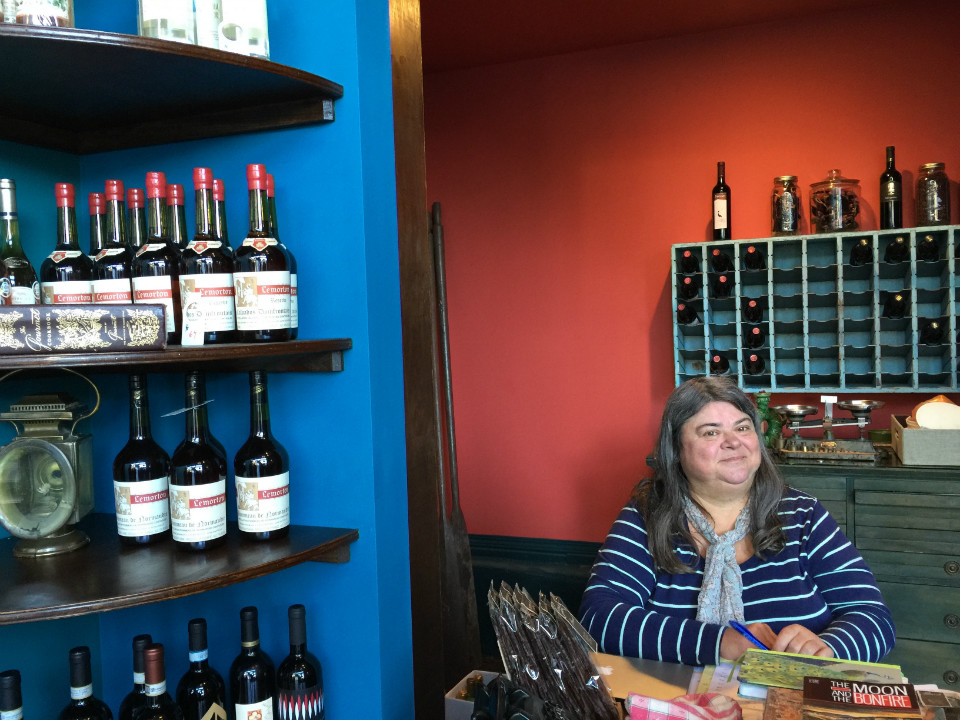 Flora Gaspar.
To start, it's selling Italian staples such as bags of rocchetti and penne, San Marzano canned tomatoes, Mutti Passata tomato puree, anchovies, porcini mushrooms and Umbrian lentils. Also on hand are Anna's Daughters breads, marmalade and jams from organic farms in Sicily, organic honey and panettone for Christmas.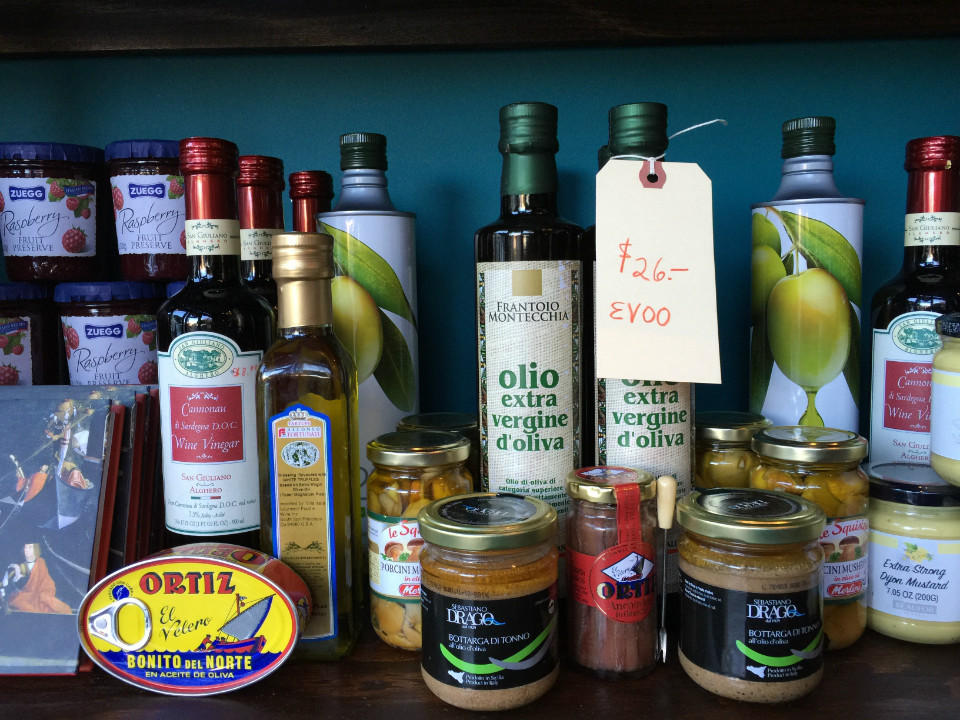 A small selection of wine, grappa and cognac is available, with more on the way, including dessert wines. There's also a handmade chocolate line, Chocolat Christophe by chocolatier Christopher Sigur, that's only sold at Rialto Mercato. And of course, it sells Flora's own paprika imported from Hungary, Red Fangs.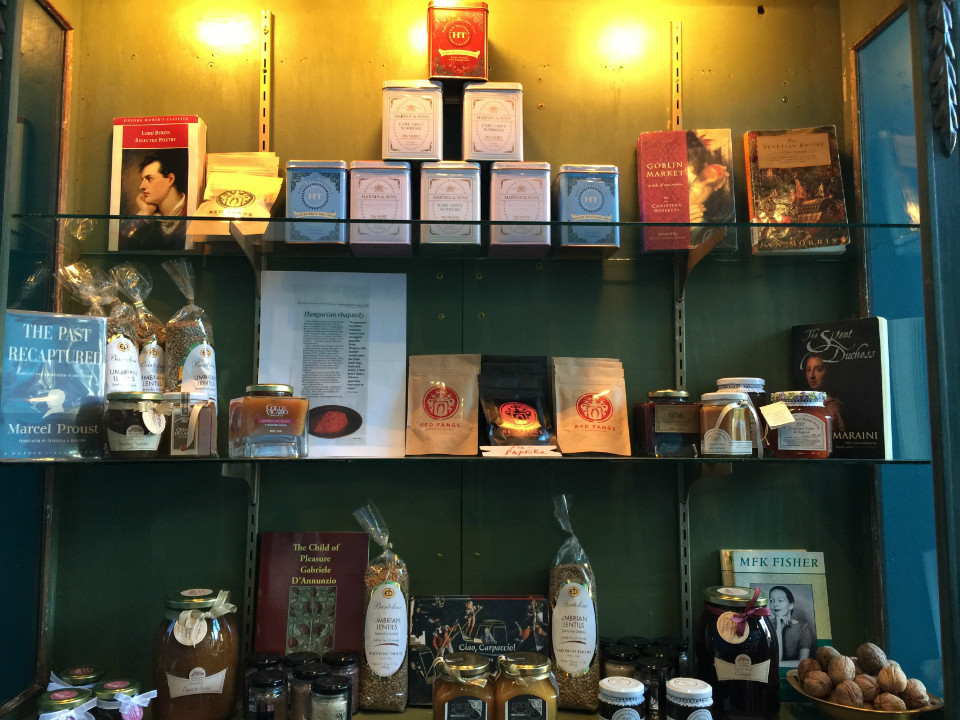 "I have what I call 'mother's little helper,'" Gaspar said. "I have everything you need to make a nice Italian meal." She added, "Down the line, we might have some produce." Gifts such as tins of chocolate, hand-painted beeswax candles and books—more of which are on the way—are on the shelves, too. "I'm going to challenge people to get a book when they get a bottle of wine," she joked.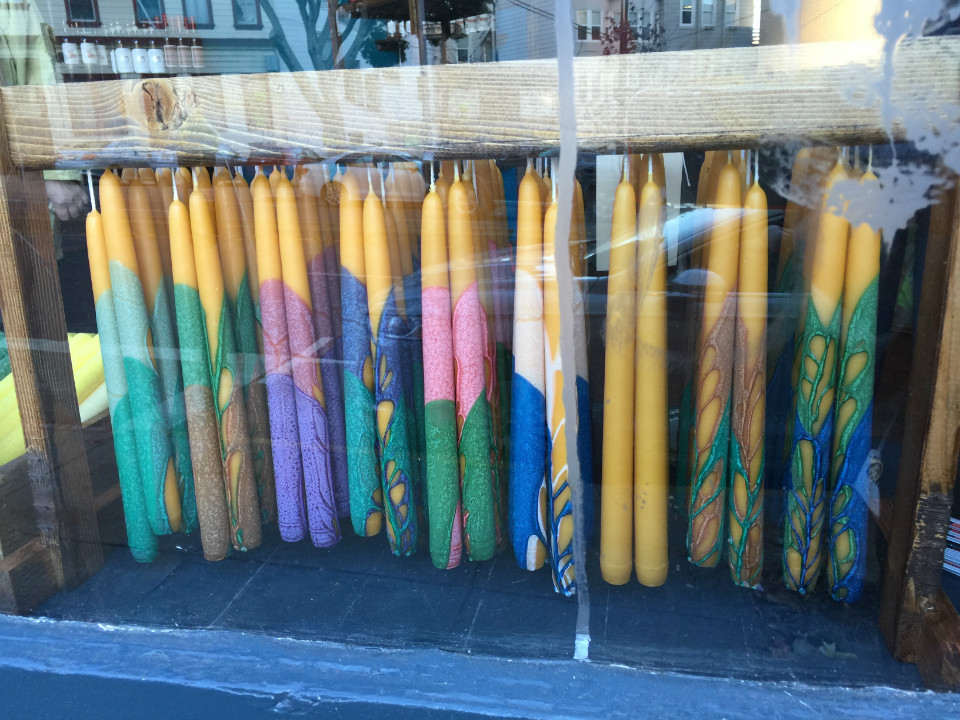 "I'm going to have more and more artwork up, too," Gaspar promises."It will be some contemporary art, but mostly antiques." For those who don't know, Gaspar, an art lover, also sublets 703 Columbus Ave. to North Beach Bauhaus, a creative art space and gallery, but she says the artwork she will display will be different from theirs.