Everyone loves a good convenience store. They have everything you need (hello, ice cream and wine), are open all the time (holiday or not) and, perhaps most importantly, often have a friendly cashier that knows you by name.

Tareq Alsalt is one of those friendly faces. You'll find him behind the counter on the night shift at Central Haight Market, the corner store at 1301 Haight St. Located right next to Buena Vista Park, Central Haight Market is most notable to passersby for its Bob Marley mural. But for Upper Haighters, a major part of the appeal is Alsalt, who's better known as "Mr. T" or just "T." With a crown-shaped signature goatee and a wardrobe of sports apparel from Bay Area teams, he's hard to miss. 
We sat down with T during one of his shifts. Though he can be a bit taciturn, he isn't hesitant about expressing his love of local sports and working on Haight Street.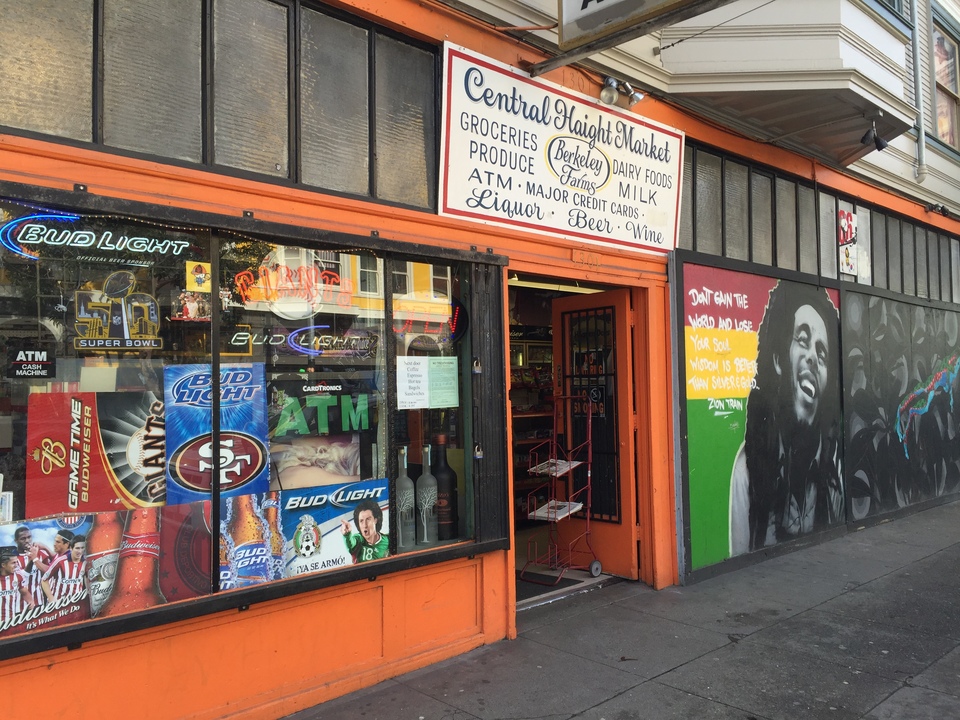 Where are you originally from?
Jordan.
When did you first move to the U.S.?
1992. I first went to Chicago.
When did you move to San Francisco?
The same year, 1992. I had some friends here in San Francisco, and Chicago's weather is bad.
What neighborhood do you live in?
North Beach.
How long has Central Haight Market been open?
Since 1963, but my relatives have owned it for the last 17 years. 
How long have you worked here?
I've worked here since 2000, so about 16 years now.
You work the night shift. Do you prefer it?
Yes. I don't like to wake up early, so I like the night shift better.
When do you see the most activity during your shift?
Around 6pm is the busiest, you know, with people finishing up work.
What's your favorite part about working at Central Haight Market?
Everybody is really nice, and I get to see all the tourists every day.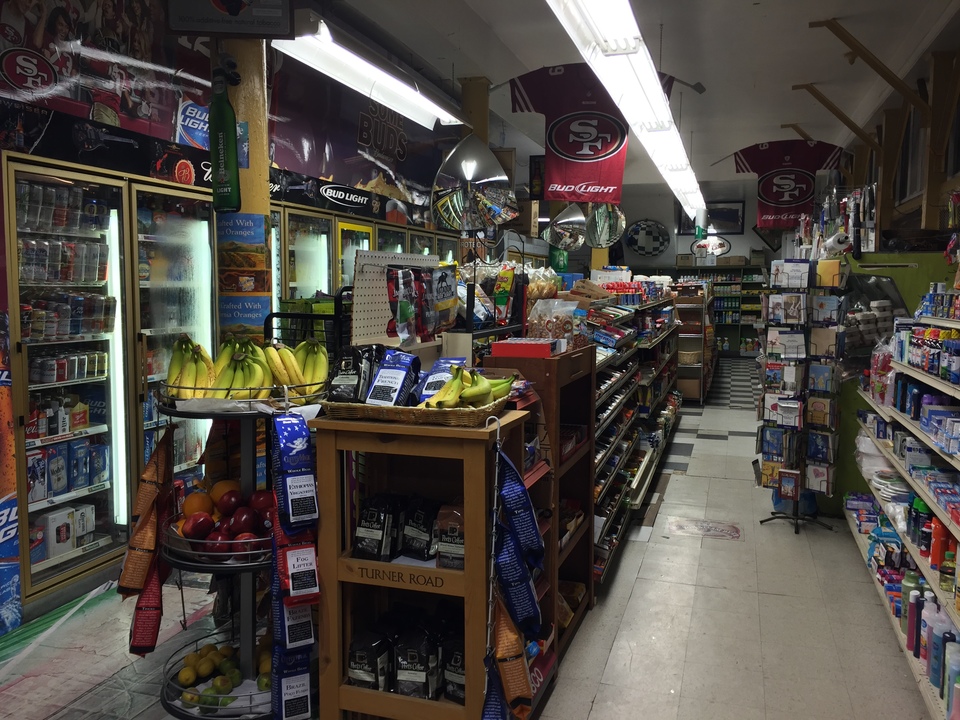 What is the craziest thing you've seen happen in the market?
The house next door is a group home. One time, one person called the police on another person living in the house, saying that the other person had a gun and was going to shoot people. The guy [accused of having the gun] came over to the store, because he was a regular. All of a sudden, 100 cop cars swarmed the street, because the police thought the guy was trying to rob me. I had to tell them he wasn't a shooter, and that the other person made up the story.
That sounds intense. What is the scariest thing that's happened inside the market?
[Thinks for a moment.] Nothing.
How do you like Haight Street?
It's nice. It's Halloween every day here.
Do you also work at [sister business] Cafe Mec?
No, but it is part of Central Haight Market. It is attached to the market. That used to be our storage area, but we cleaned it up and decided to make it into a café.
Are you nervous about the Ritual Coffee café being constructed across the street?
Not really.
Why did you start sporting your famous goatee?
In Jordan, there is a king. We love the current king, but also loved his father very much. The goatee represents the crown of Jordan—its shape.
That's very cool and symbolic. One other thing we know you love is San Francisco sports. How long have you been a die-hard SF sports fan?
I used to watch 49ers games in Europe sometimes. Then when I came here, I used to visit some friends, and the beer company [they worked for] used to give us tickets to the games in their suites. You would love the game no matter what, with all you can eat and drink.
The 49ers aren't going to the Super Bowl, but the game will still be played here. Of the teams in contention, who would you like to see play? 
Denver and Arizona, with Arizona winning.
Do you frequent Central Haight Market? Do you have a favorite "T" story? Let us know in the comments below. And for more on corner store life, check out our Liquor Stores of the Lower Haight series.