The ever-revolving door of San Francisco restaurant and bar culture may have met its match with Mars Bar. Now in its 22nd year under the reign of joint owners Keith Cochrane and David Kiely, Mars has become a neighborhood fixture, even as new developments have encroached on its 100-year-old, two-story location at the corner of Brannan and Seventh streets.
"The neighborhood, as it grows, we just keep growing with it," Cochrane says simply. "It happened organically."
When Cochrane joined forces with Kiely, who had some prior experience working in the nightclub industry, they both had grand visions of being bar owners. But the eventual purchase of the building and bar actually happened on a whim.
"We were driving by and saw the sign on the side of the wall for sale and [Kiely] called me and was like, 'Hey, you want to buy a bar,' and I said, 'Sure,'" Cochrane recalls.
After their ten-year stint working with Mars Bar's then-owner John Caine (also owner of Hi Dive on the Embarcadero), Cochrane and Kiely purchased the liquor license, and Mars Bar as it exists today began taking shape. 
"This building has been a bar since the beginning of time," says Cochrane, who has photos of the space's former incarnations dating back to 1930.
And it hasn't changed much since they took over, he adds. "It was a little dingier and darker; it's very unassuming on the outside."
Recent upgrades include new doors to freshen up the space and allow more sunlight in, and a new bar top and tables, built by Cochrane himself. "[Kiely, Kiely's wife Jenny], and myself have taken a lot of personal pride in the place. We are always trying to make things better; it never ends," Cochrane says.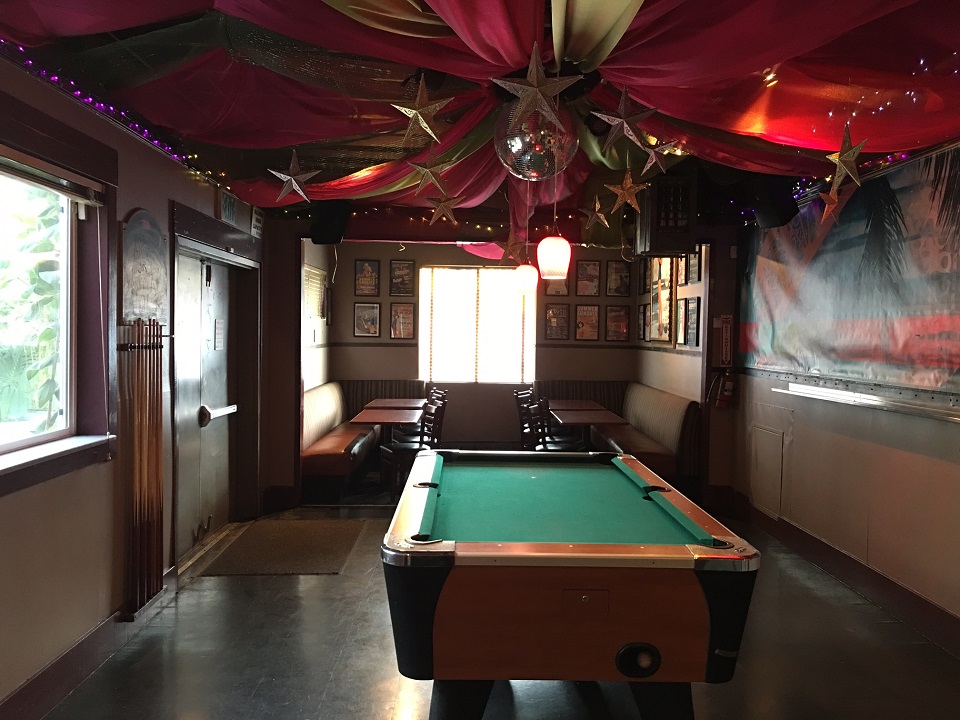 Cochrane also credits the success of Mars to its loyal staff, some of whom have been with them since the beginning. "At the end of the day, I can build all the bar tops and put all the glass windows and doors and in, but If I don't have a friendly face inside the bar, serving the food, then it doesn't do me any good. You are only as good as your people."
Cochrane accepts the developments in the neighborhood that are underway, and knows that the area will soon reflect these changes. "There are a lot more people moving in. There are just a lot more people living here and we welcome everyone coming in, but we want to be the neighborhood bar. We used to be kind of a bar and then a restaurant, and now we have become a restaurant and then a bar and that's kind of the changing neighborhood and changing with the times."
Annalee Longacre, who has worked at Mars Bar for the last 11 years, smiles when talking about the evolving clientele.
"Ten years ago it was all neighborhood regulars; now it's a different face everyday, and a different face becomes a regular," she said. "Now I see a lot of backpacks and they have become my regulars and really good customers here. We still have our regulars, we still have our neighborhood people, but we didn't see different faces every single night before."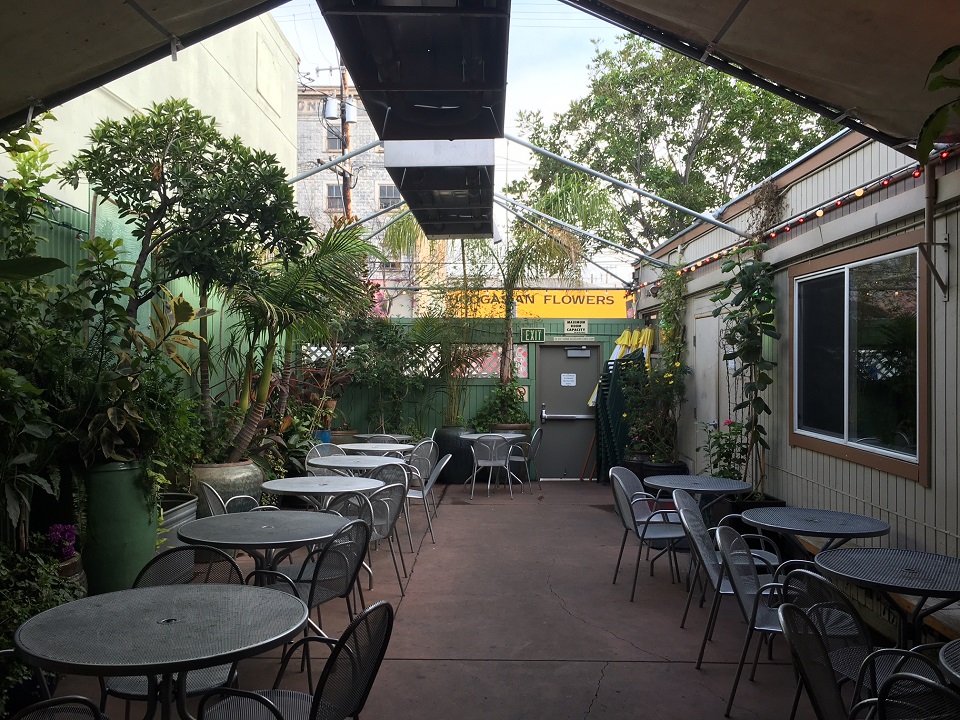 Mars Bar's expansive outdoor patio with heat lamps and coverage from the rain.
Mars Bar boasts an ample outdoor patio, full lunch and dinner menus, a recently-added brunch menu, and live DJs during happy hour Thursdays and Fridays and brunch Saturdays and Sundays.
"For us, those are our biggest things," Cochrane said. "My partner is very passionate about food and the patio, so over the years we have worked hard to make these the best we can."
And their plans for the future, as the neighborhood continues to evolve?
"We don't plan on going anywhere. San Francisco, the landscape has changed so much in the last 20 years. The climate that we deal with, it's hard to survive. I'd like to just absolutely master this one first before moving on," he said.
Mars Bar, at 798 Brannan St., is open seven days a week. Hours are 11:30am-10pm Mondays, 11:30am-11pm Tuesdays, 11:30am -12am Wednesdays and Thursdays, 12pm-2am Fridays and Saturdays, and 12-6pm Sundays. To stay updated on daily specials and weekly events, follow Mars Bar on Facebook.