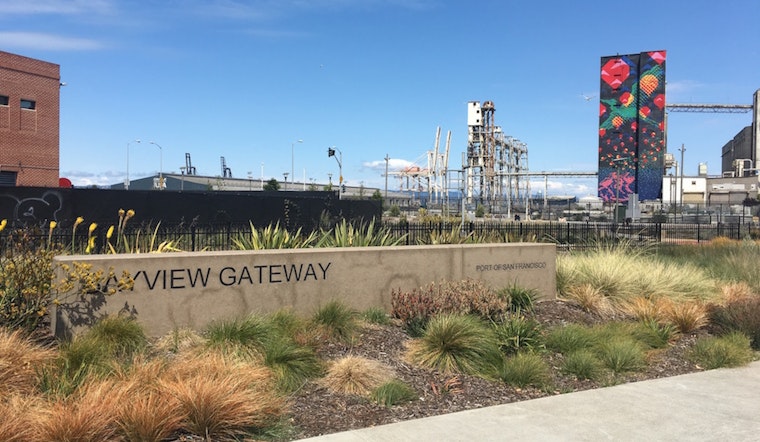 Published on January 17, 2016
The long-time home of shipyards, butcheries, greengrocers and diverse neighborhoods, Bayview is nurturing a new crop of businesses that build on local history and connections.
The neighborhood is in the headlines for many reasons these days — among others, it was crowned the city's "neighborhood of the year" by real estate site Curbed, partly because of its history of local industry, artisans and do-it-yourselfers. 
We sat down Yvonne's Southern Sweets, All Good Pizza, and Butchertown Gourmet to learn about their personal histories and involvement in Bayview District. Each one of them started their businesses locally from scratch.

5128 3rd St, San Francisco, CA 94124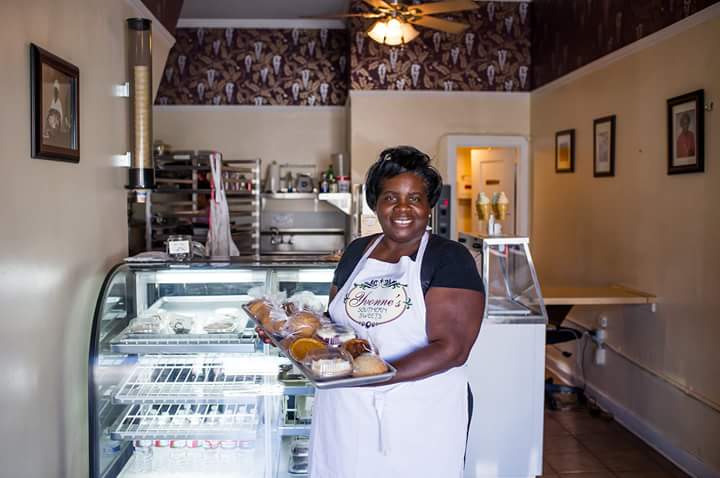 Hoodline: Yvonne, how long have you been in business?
Yvonne Hines: I started business out of my home in 2002 and then opened my storefront in 2006.
Hoodline: What's your passion behind your creations?
Yvonne: It's southern sweets! Sweets that I grew up on. My grandmother taught me how to bake and I was her tester, so I know how its suppose to look, taste, smell. Really I just saw that there was a need for a bakeshop in the community and I'm not just talking about a "regular bakery." I'm talking a quality sweet shop!
Hoodline: Do you make it all from scratch?
Yvonne: Indeed! Everything from the butter, sugar and flower. I don't use cookie mix or anything like that. I make it all.
Hoodline: What's one of your favorite things on the menu?
Yvonne: Oh geez! One of my favorite things is my grandmother's lemon pie. I started making it in a smaller form and they've been flying off the shelves
Hoodline: What brought you to the Bayview District?
Yvonne: Well I live here in they Bayview. My Grandparents moved here in 1945 from Texas. I was born in San Francisco in 1964. My Grandparents lived in Ingleside, but we worshipped at Providence church in Bayview, so we would travel here to go to church and we spent holidays with my great grandparents who lived on Paul Ave. It was the central location of all family events.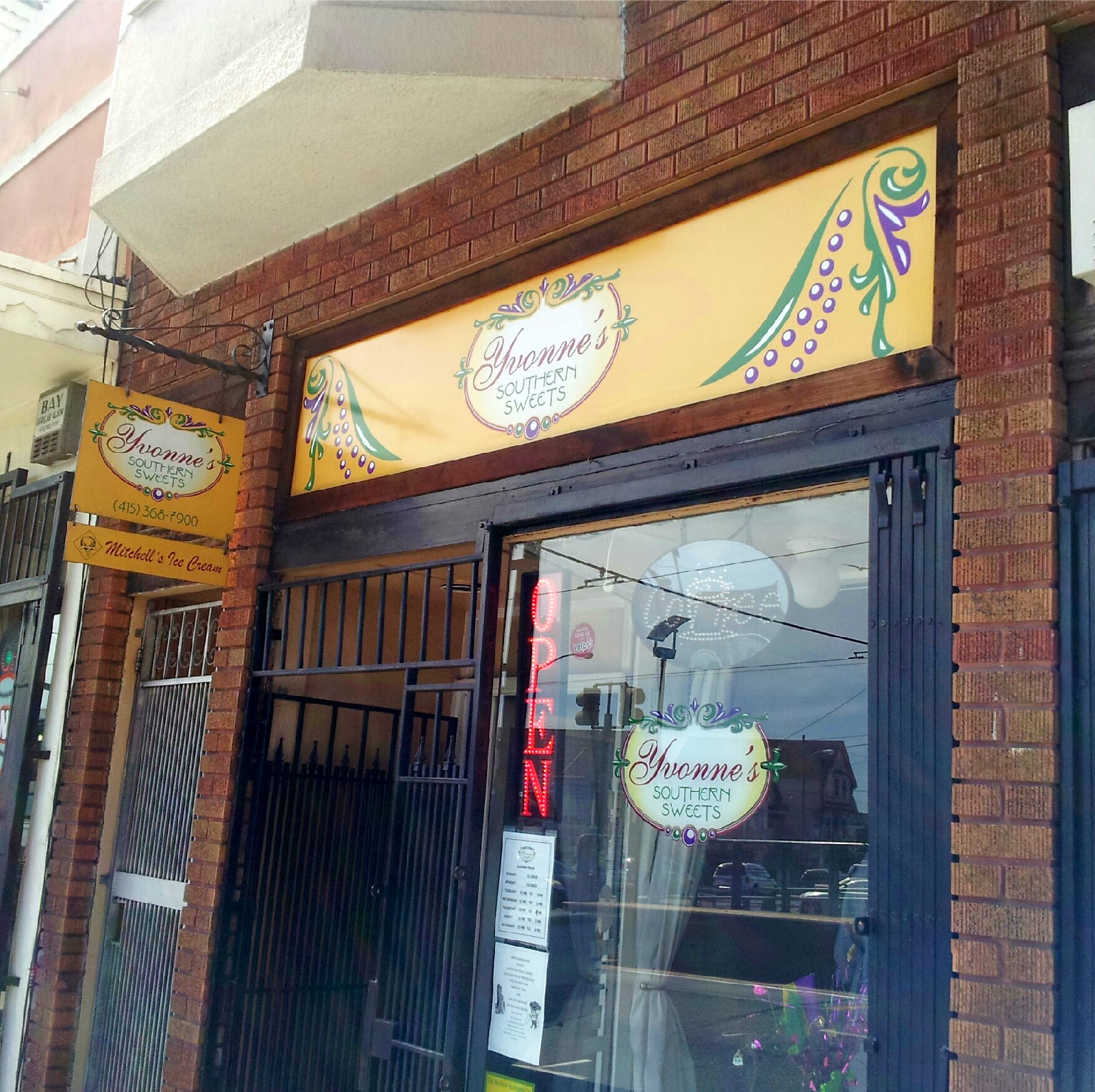 Hoodline: What are your thoughts on safety of the neighborhood? Do you feel there is any need for people to be afraid to hang out in the Bayview?       
Yvonne: You know, honestly it depends on your lifestyle and that goes for any part of the city. If you aren't caught up in the mess or a part of the drug scene, you'll notice that people are just going on about their lives. I feel safe here. I am not scared at all. There's this perception of Bayview that's wrong. People are like "Oh no the Bayview- don't go over there! " People aren't buying homes over here out of fear. They've checked it out. They see that we have nice weather and they can walk around. I mean, once upon a time you couldn't do that, but it's different now.
1605 Jerrold Ave, San Francisco, CA 94124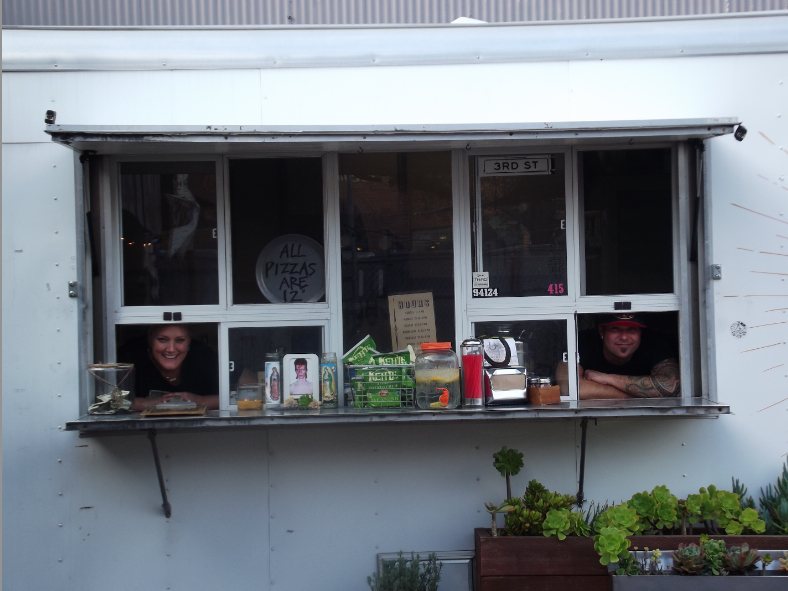 Hoodline: How long have you been in business?
Matt: April 4th will be 4 years!
Hoodline: What made you decide to start a restaurant in the Bayview?
Matt Trahan: Well I had total confidence in my wife (co-owner Kristin Trahan) to start a business after she came back from Italy where she studied authentic Italian food. I told her that I would put every ounce of my energy and money into helping her open a restaurant to support her amazing cooking.
Hoodline: You're a pizza Restaurant, but there seems to be a pretty wide selection of additional menu items. What's your vision with All Good Pizza and how it does it relate to the community?
Matt: Well first, the Bayview didn't have any good pizza! It felt like a desert for so long and as residents for 14 years we saw the lack of food options, we just wanted to bring healthy and affordable food to the community. Everything is sourced here is from the "94124" and it's organic. We get our vegetables from "Veritable Vegetables" which is a woman-owned co-op that's based in the Bayview. We use Evergood for our sausages and Molinari for our salami and pepperoni. Both of those places have been in the Bayview for over 100 years.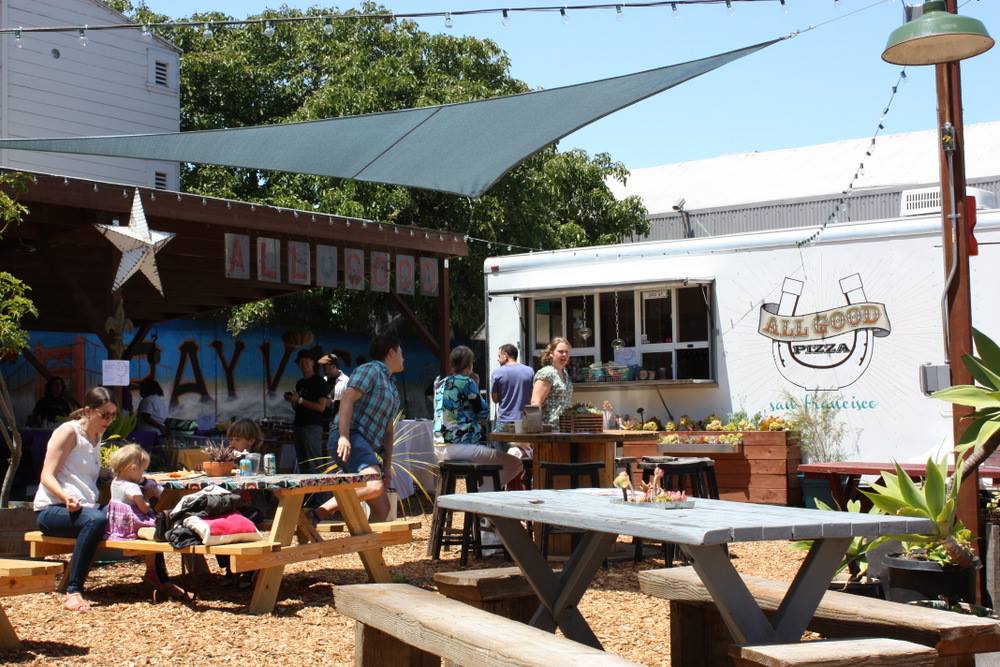 We initially just wanted to have a food truck to show people what could be produced in a small kitchen that's healthy but low budget, but we ended up getting this lot and it's been great.
Hoodline: Is there a plan to have another All Good Pizza at some point?
Matt: Yea! We love being here. We don't ever want to leave this space. Our next job will be to expand here so that we could to be able to accommodate more people and catering.                                                                                                                     
Hoodline: What do you want to people to know about the Bayview community?    
Matt: There is a real sense of community here. Coming from Louisiana, personally this neighborhood rang a home to me. You can still get a home and have decent rent. We're almost the only untapped neighborhood in San Francisco that has room for growth. There are just so many aspects of it; mainly the personalities I come across that make me feel comfortable. Although there has been a lot of change over the years it hasn't lost its soul. I'm thankful for the time I've spent here so far and look forward to many more years.
(Fox & Lion Bread & Gratta Wines)
5273 3rd St, San Francisco, CA 94124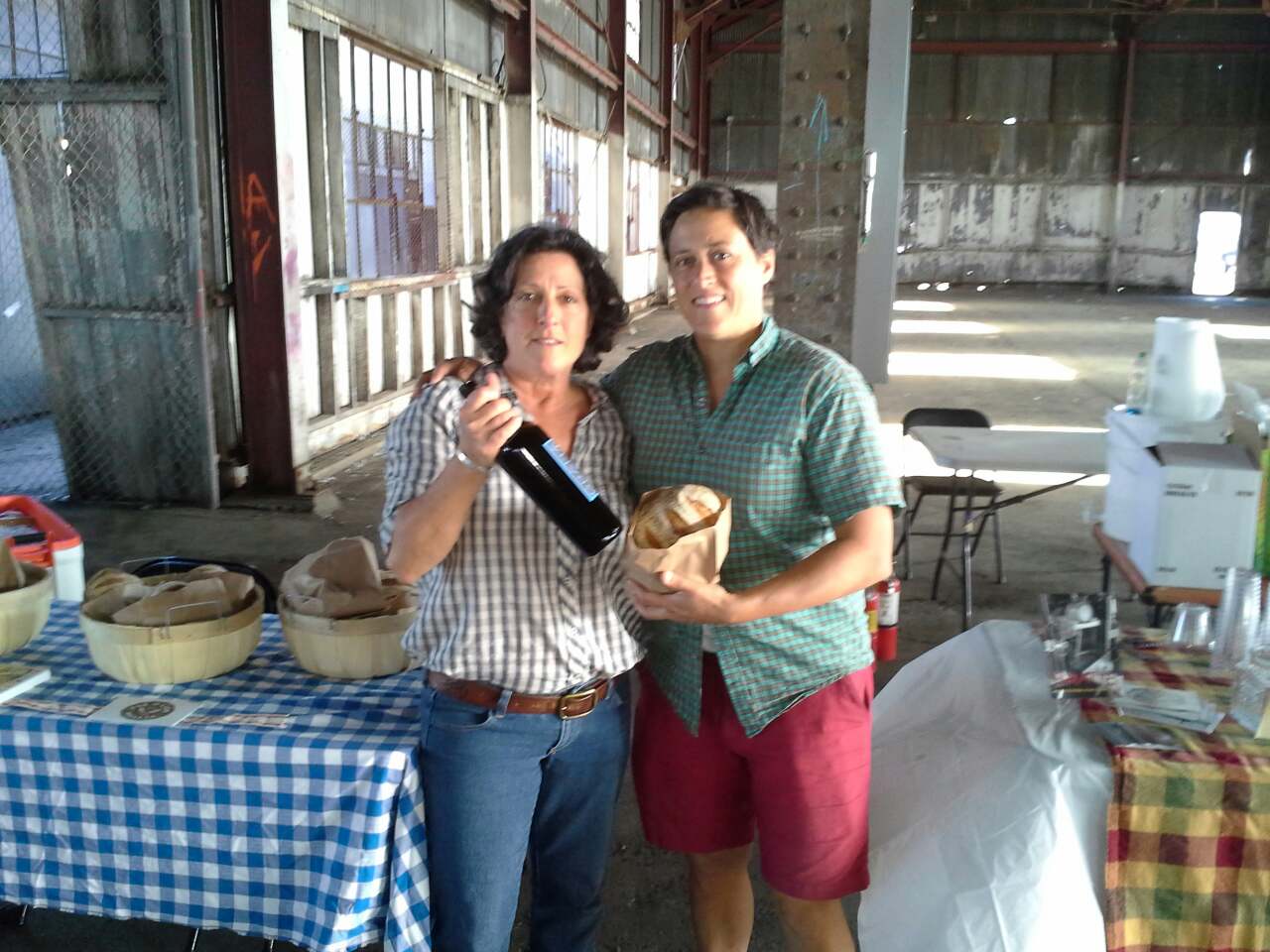 Hoodline: Xan? Is that short for anything?
Xan DeVoss (right, in photo above): Nope, just Xan.
Hoodline: How long have you been in business?
Xan: I've had Fox and Lion Bread since 2011. I started out making bread from subscriptions and hand delivering them to my neighbors. When that started to become a little too much for baking in my home oven, I started thinking about it al little more seriously. At that point I started baking in a commercial kitchen then selling at the Bayview Pop Up Market. When that started slowing down, Barbara Gratta and I started looking for a space. Now we're here!
Hoodline: How did you come up with the name "Fox and Lion"Bread?
Xan: Fox and Lion Bread is my two family names paired together. I just thought it was a good way to signify "completeness."
Hoodline: What do you want your customers to know about Fox and Lion Bread?
Xan: I create everything here I that I sell. I rise and bake the bread from scratch. I have pizza, bagels, breakfast pastries and sandwiches. This is good because we need more lunchtime options in this area and I felt like it was a good opportunity to fill that void. Plus, I just love what I do.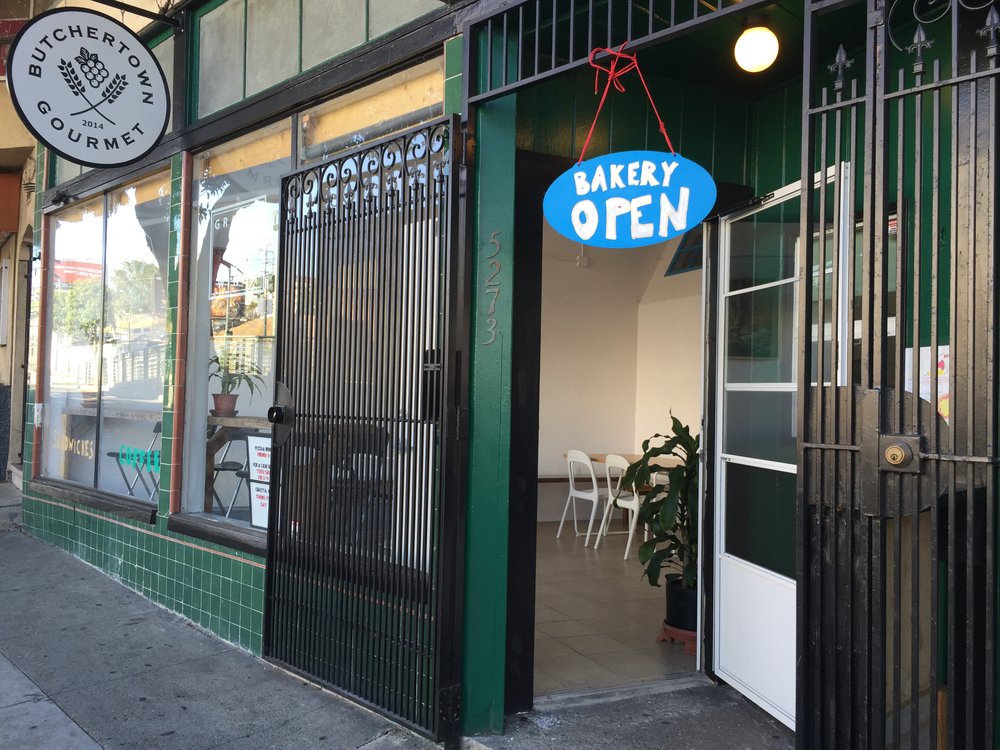 Hoodline: How long have you lived in the Bayview?
Barbara Gratta (left, in earlier photo) : I've been here for 16 years.
Hoodline: What made you decide to build a life in Bayview?
Gratta: I chose the Bayview because I was getting priced out of the city even 16 years ago. My partner Cathy and I looked everywhere for a home. We looked at 12 houses within 4 months. We were one of two couples that looked at the house we live in now. We just fell in love with it. It was comfortable. It was very similar to an African American and Italian neighborhood in New York my grandmother lived in when I was growing up.
Hoodline: How long does it take you to make your wine? 
Gratta: At least a year. I've been making wine since 1997. I started in my garage by transforming it into a functioning winery, and then I got my permits in 2006. After that we really pounded the pavement to get the wine out there.
Hoodline: Where did your passion for wine come from?
Gratta: It's rooted in my genetics. I'm Italian.My grandfather made wine. Although I didn't help with that process when I was a kid, because it was for the grown women to do. It just clicked for me. I don't do any major production. I could very well be the smallest production in the city –perhaps the state.
Hoodline: So there are two businesses within Butchertown Gourmet. We have Fox and Lion Bread and Gratta Wines. So why call it Butchertown Gourmet?
Gratta: We were trying to come up with something that would honor the history of the neighborhood. Xan and I felt connected to the beginnings of this neighborhood, which was slaughterhouses, small DIY businesses like carpenters, and bricklayers—all middle class people. They created their own community. That's how we identify. We felt like we are both small producers. I make wine, she makes our community and make outsiders feel welcome.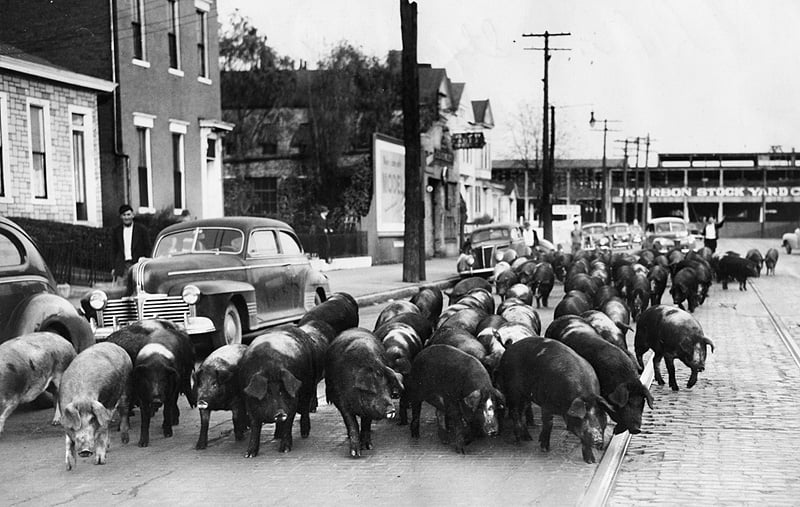 As we move into 2016, soon more developments and business openings are expected in this area such as the Duc Loi grocery store at 5800 Third, Laughing MonkBrewery at 1439 Egbert, and a community center at 1676-1678, which was formally the Bayview Police Station. 

Hoodline looks forward to keeping you updated on more of these DIY businesses and other happenings in the Bayview!