Preliminary plans have been filed with the Planning Department to explore the demolition of the old Days Inn and Double Decker burger joint on Grove, between Gough and Octavia. 
In their place, the plans indicate that a five-story, 158-room hotel would be constructed, complete with 33 basement parking spaces. (The current Days Inn has 47 hotel rooms and 33 parking spots.)
Days Inn has stood on that plot of land since 1960, when it served as a convenient stop off the Central Freeway. With the freeway gone and Hayes Valley evolved into a shopping and dining destination, the Days Inn has remained a vintage reminder of the neighborhood's past.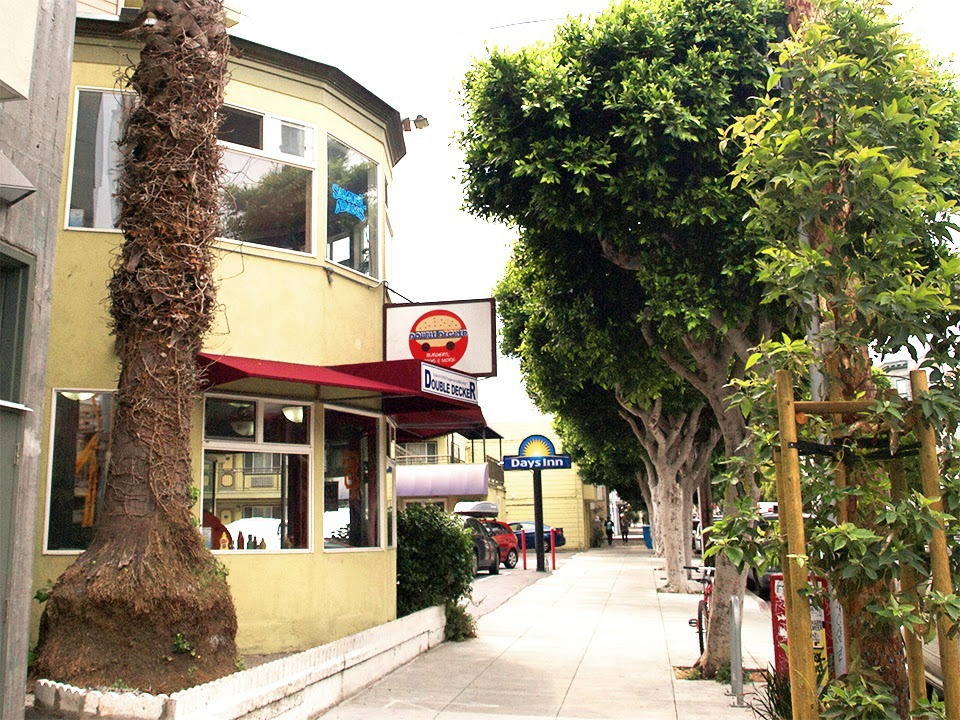 Photo: Sim Blakeney/Hoodline
The proposal would also see the demolition of Double Decker, a unique two-story circular burger joint that opened in 2008. The no-frills menu offers burgers, beers, wings and salads; when we talked to owner John Situ in 2014, he said that people often don't notice the restaurant or realize it's separate from Days Inn, but that word-of-mouth was bringing customers in.
The architecture firm handling the proposed hotel project is Studio C, which has designed a number of large residential buildings around the city, including Cow Hollow luxury condo building Amero, and Mission Bay project Azure, which will feature 273 apartments when it's done (along with a pet wash, fitness center and fire pit). 
Keep in mind that this Preliminary Planning Application (PPA), which was submitted on January 20th, is merely the first step in the process and does not mean the project has been approved. It's currently undergoing 90-day approval process, which will be completed by April 19th; we'll keep you updated if the project moves forward.