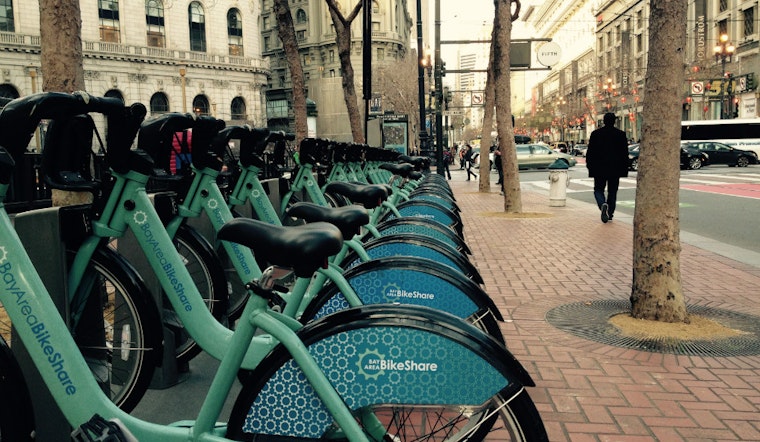 Published on January 22, 2016
Earlier this week, Motivate, the company behind the Bay Area Bike Share program, gathered District 6 residents to hear their thoughts on potential new locations for bike stalls. Much of the conversation focused on the safety and traffic concerns of neighborhood residents and workers.
With 700 450 bikes already on the streets in SoMa, Union Square, the Financial District and Civic Center, as well as some cities in the Peninsula and South Bay, Motivate is now working with the Metropolitan Transportation Commission to expand the Bay Area's regional short-term bike rental system to 7,000 bikes, with 4,500 of those bikes located in San Francisco.
Ultimately, BABS' goal is to have enough bikes for everyone to use, and for the community to consider it as part of SF's transit system, not merely an alternative to public transportation, workshop attendees were told. "Bike sharing is a huge component in making San Francisco a transit-first city," said District 6 Supervisor Jane Kim, the co-host for this week's workshop. "We need to create more avenues for getting around the city safely without getting into a car."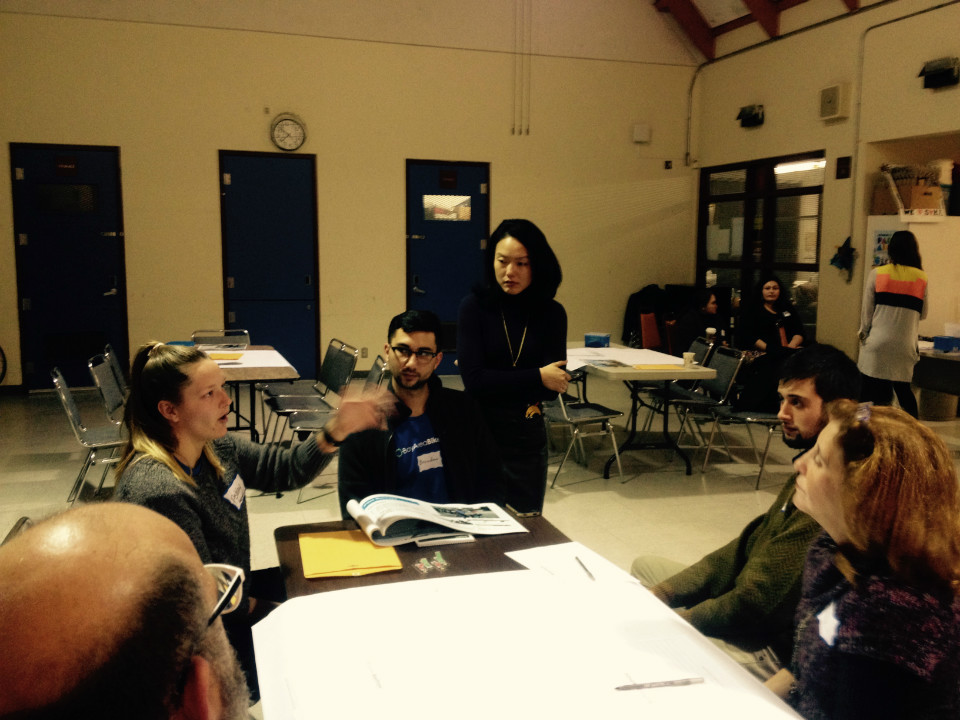 District 6 Supervisor Jane Kim listens to community members as they discuss potential new locations for Bay Area Bike Share stations.
As with the previous workshop in District 8, attendees broke into small groups and gave Motivate representatives input on possible locations for new bike stations in District 6. As the pilot location for the program, District  is already home to the majority of bike share stations in the city, so the goal is "expanding and improving" the system, said Emily Stapleton, Motivate's Bay Area general manager.
Attendees got a chance to see Motivate's latest proposed station map for the district, which was divided into 1,000-square-foot sections with three potential new locations in each. Participants were then asked to determine which of the three suggested new stations in each grid best suited the neighborhood. If none of them seemed to work, they were asked to indicate an alternative site.
Most of the conversation during the workshop centered on safety concerns in the district. Several neighbors said that they didn't own bikes because they fear they'll be stolen or didn't have a proper place to secure a bike either at home or at work, making bike share an attractive option.
But placing new bike share stations in locations that neighbors will be comfortable walking to was key, the group agreed. One attendee, Kyle, who lives in the Tenderloin and did not wish to give his last name, pointed to numerous suggested bike locations on Motivate's map and noted that their close proximity to bars or late-night gathering spots for groups could make them possible targets for vandalism or theft, or simply deter riders altogether.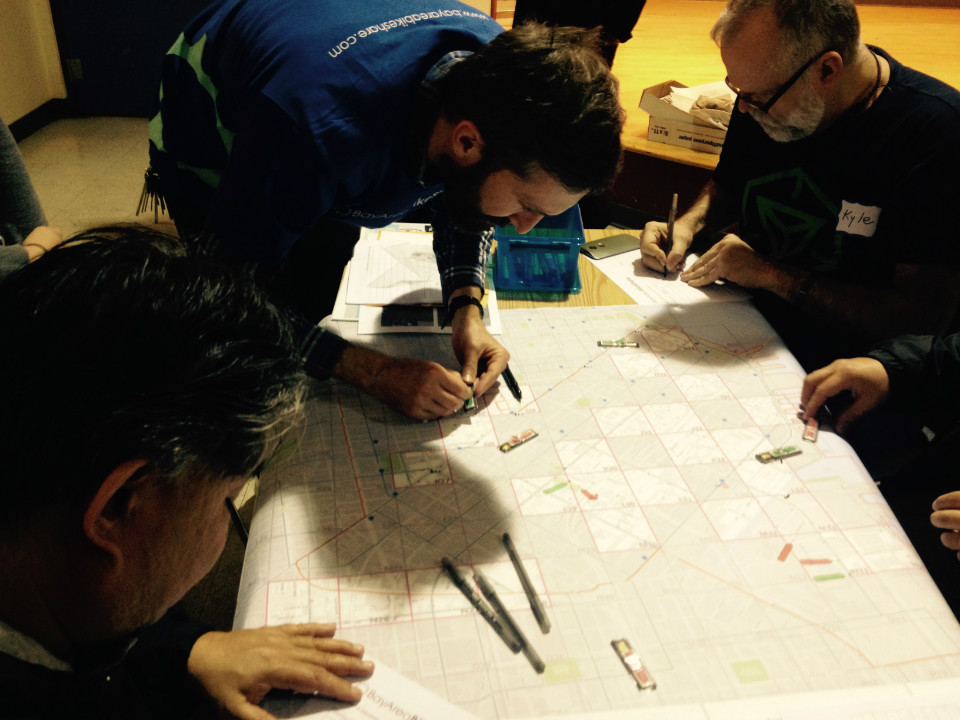 District 6 residents and a Motivate representative (center) examine a map of potential bike share stations.
Despite safety concerns, many were optimistic that a BABS expansion could alleviate congestion on SoMa's gridlocked streets and packed public transit, especially with the Warriors Arena on its way to the growing Mission Bay neighborhood. 
"There's an abundance of employees and students who would use Bike Share as an alternative to Muni," said Eric Skultety, rideshare coordinator at UCSF. His UCSF colleague, director of transportation services Erick Villalobos, agreed, noting that most employees want to leave the Mission Bay neighborhood right after work and would prefer to hop on a bike, rather than wait for Muni's T-line train. "I can imagine multiple people using the service to get to the Embarcadero or the Ferry Building," he said.
Motivate has plenty to do before new BABS stations can be rolled out across the city. With all three San Francisco workshops now complete, marketing manager Laura Ruchinskas says the company will now aggregate all of the data collected from the public and publish an updated map of potential new locations online for people to make additional comments. The SFMTA will have the final say on which station locations are approved.
If all goes according to plan, these new bike stations should roll out by the end of 2018 2016.