There will soon be another vacancy along Castro Street in the coming weeks. Hoodline was alerted by reader Joe earlier this week to the "store closing sale" signs at Citizen Clothing, which has been a Castro presence for 26 years. We stopped in to get more information about the status of the store.
Citizen Clothing originally opened in 1989 at 536 Castro St. (now Mudpuppy's). It relocated to its current home at 489 Castro St. five years ago, taking over the site previously occupied by A Different Light bookstore.
Citizen's website bills the shop as "the premiere men's fashion boutique in the Castro." The store specializes "in clean, European-inspired lines... for the sophisticated man who knows how to dress sharply without sacrificing personal flair."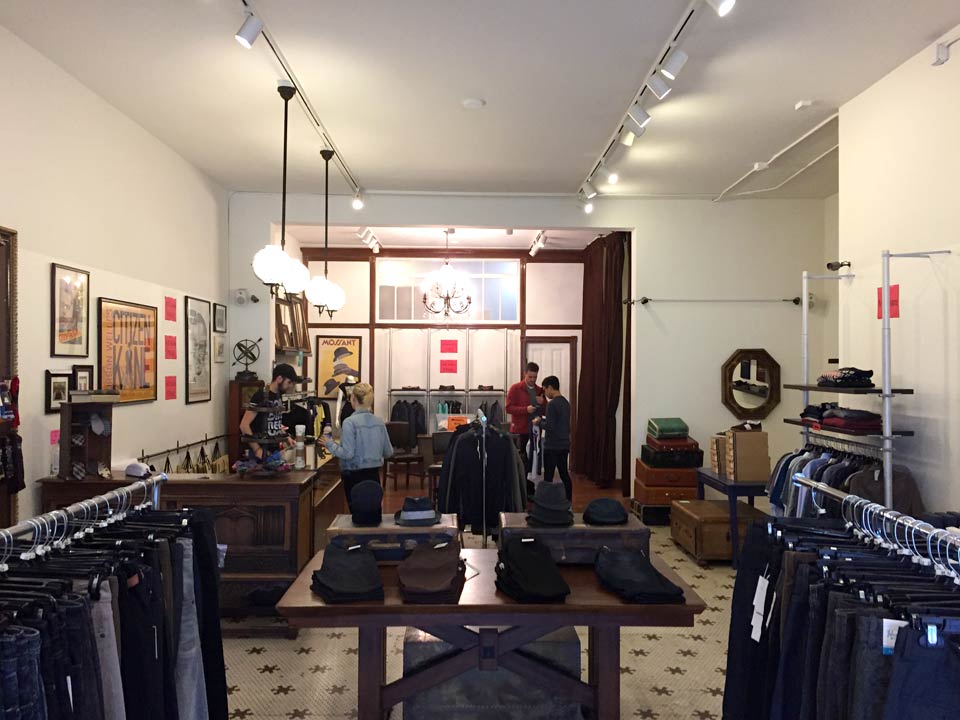 Employee Lee Larson told Hoodline that plans are to have a store closing sale, with items discounted at 30% or more, to liquidate all the merchandise. After that, Citizen will merge with BodySF across the street. BodySF and Citizen Clothing are both owned by Petyr Kane.
During the liquidation period, Larson said, you will begin seeing merchandise from Body make its way over to Citizen as well. With no definite closing date set yet, the plan is to use the current Citizen space as a place for discounted clothing and other accessories.
The closing of Citizen will only add another vacancy to Castro Street's collection of empty storefronts. Just along the two blocks between Market and 19th streets, there is the former Nextel / clothing pop up Twice (410 Castro), the discount sunglasses store (415 Castro), A.G. Ferrari (468 Castro), and Les Natali's two storefronts The Patio (531 Castro) and the Vanguard Pop-up (541 Castro).
Hoodline reached out to Citizen owner Petyr Kane, but had not received a response by publication time. We'll update if and when we learn details about any potential new business moving in.