If you've been following the story of 74-year-old artist Stuart Jackson, who died in an unprovoked attack on Dec. 5th, you know that his death has rocked the North Beach community. A popular sketch artist who captured neighborhood characters and moments in his artwork, Jackson was brutally beaten by an unknown assailant, suffering severe head trauma. He died at the hospital a week after the attack, which police say was unprovoked.
Today, the SFPD released photos and surveillance footage of a person of interest in Jackson's death, and asked for the public's help in identifying him:
The victim was standing at a bus stop at approximately 2pm on the corner of Van Ness Avenue and Market Streets when the suspect approached him and, without provocation, began to assault the 74-year-old victim. During the assault, the victim fell and struck his head on the cement. The victim was taken to the hospital, where he later died of his injuries.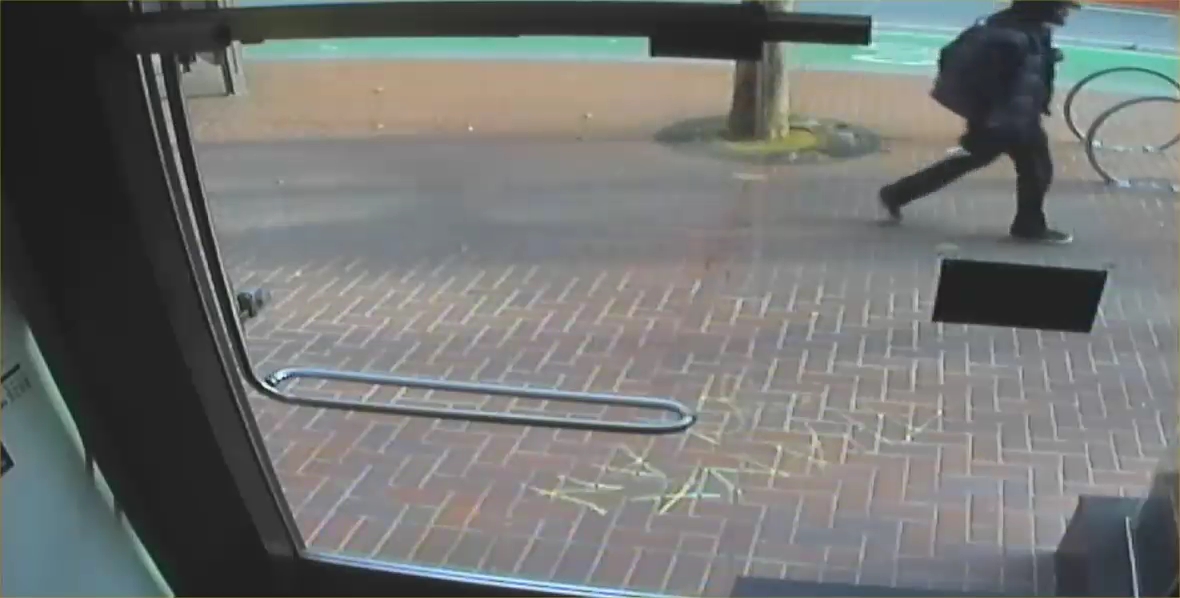 According to the police press release, the person of interest is described as "male; black, mixed race or Hispanic; 25-35 years old, 6' in height with a muscular build and clean[shaven]." Below is the surveillance footage released by the SFPD:
"[The unprovoked attack is] very rare and troubling; it doesn't make sense," SFPD Homicide Sgt. Kyra Delaney told us in December. "This is not taken lightly at all by the police department. We're doing everything we can to figure out who did this."

Police urge anyone with information to contact the Anonymous Tip Line at (415) 575-4444, or Text-a-Tip to TIP411 and begin the text message with "SFPD."