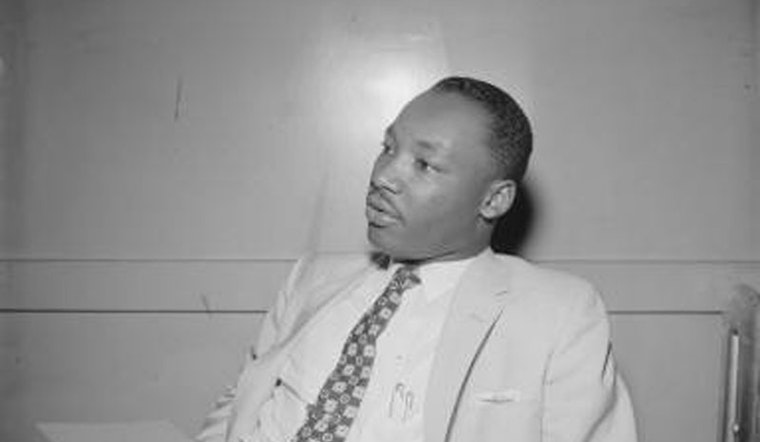 Published on January 18, 2016
For your Martin Luther King Jr. Day, we're highlighting a story from 2013, in which we took a look back in time to when the young civil rights leader visited San Francisco. Read on for an excerpt of our story.
---
You've no doubt heard of Rosa Parks, the civil rights activist in Montgomery, Alabama who refused to give up her seat on a bus to a white passenger. She was arrested on December 1st, 1955, and four days later was convicted of disorderly conduct and violating a local ordinance.
On the day of her trial, December 5th, a one-day boycott of the local bus system was arranged in protest. The boycott was so successful that organizers decided to form a group, the Montgomery Improvement Association, to continue the boycott until changes were made to the bus system. They elected as their president a local reverend named Martin Luther King Jr.
Six months later, while the boycott was still underway, the NAACP held its annual national convention in San Francisco, at the Civic Auditorium (now called the Bill Graham Civic Auditorium), at Grove and Larkin. More than a thousand delegates from 35 states attended. Rosa Parks was a featured guest, and future Supreme Court Justice Thurgood Marshall, who was then Chief Counsel for the NAACP, gave the keynote address. Martin Luther King Jr. was also invited to speak.
NAACP Convention at Civic Auditorium, 1956 / UC Berkeley, Bancroft Library
On June 27th, 1956, King addressed the convention. In his speech, he discussed the Montgomery bus boycott, but within the context of the larger history of African Americans in America ...
Read on for King's speech, here.