Dolores Park's newly-renovated southern half officially opened yesterday on a calm, mild January night. Earlier in the day, locals took advantage of the winter sunshine, a welcome change from the rain which pushed the park's reopening back from Jan. 14th to Jan. 27th.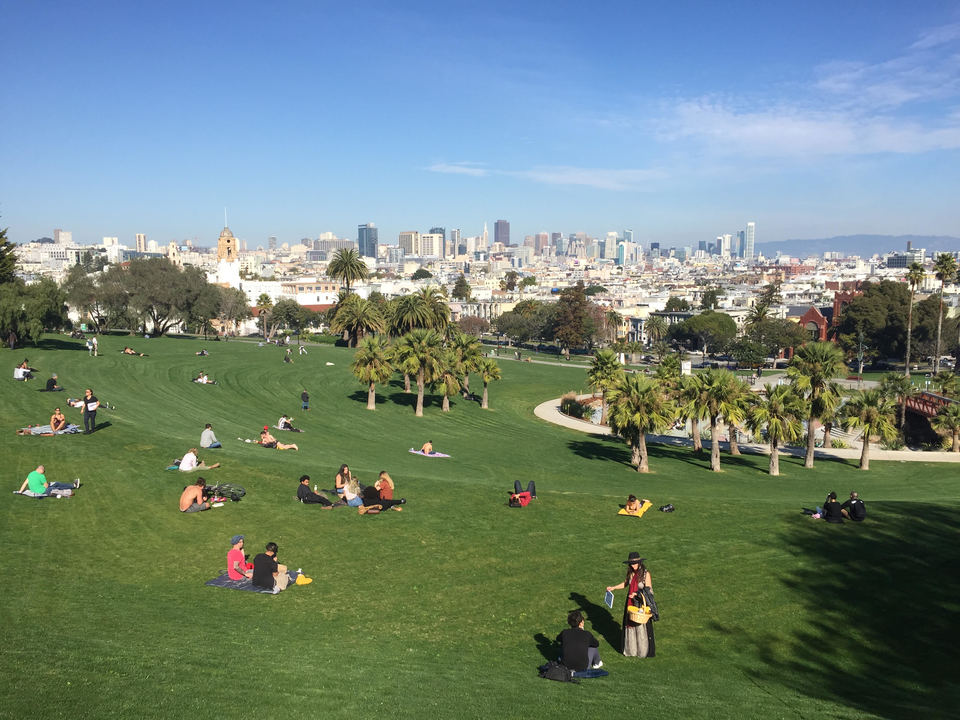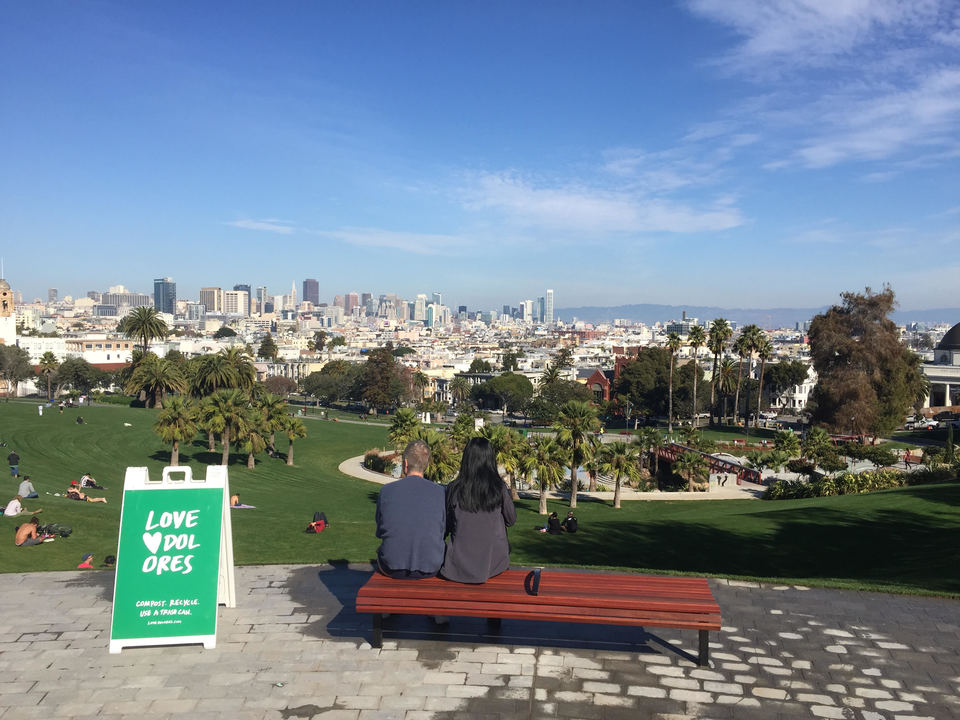 As dusk fell, visitors continued to enjoy the new off-­leash dog area, subterranean restrooms, and reopened children's recreation area. The darkness was punctuated by a brass performance from a plucky trumpeter, and a surprise appearance from the local jellyfish troupe, which danced its way across the park.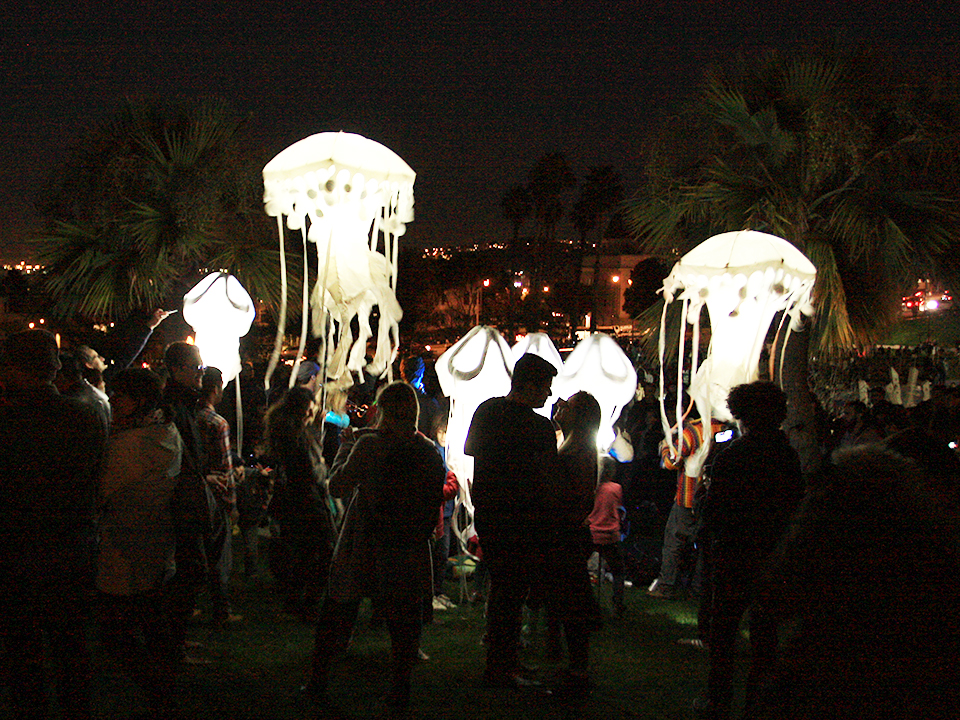 While not too many San Franciscans opted to light themselves up in glow-in-the-dark apparel, as recommended by the event invitation, many more were keen to light up in other ways, and clouds of cigarette and marijuana smoke wafted through the air.
District Supervisor Scott Wiener was seen chatting with revelers and checking out the new digs, but gave no remarks to commemorate the celebration, perhaps opting to let the excited buzz of park-­goers speak for itself.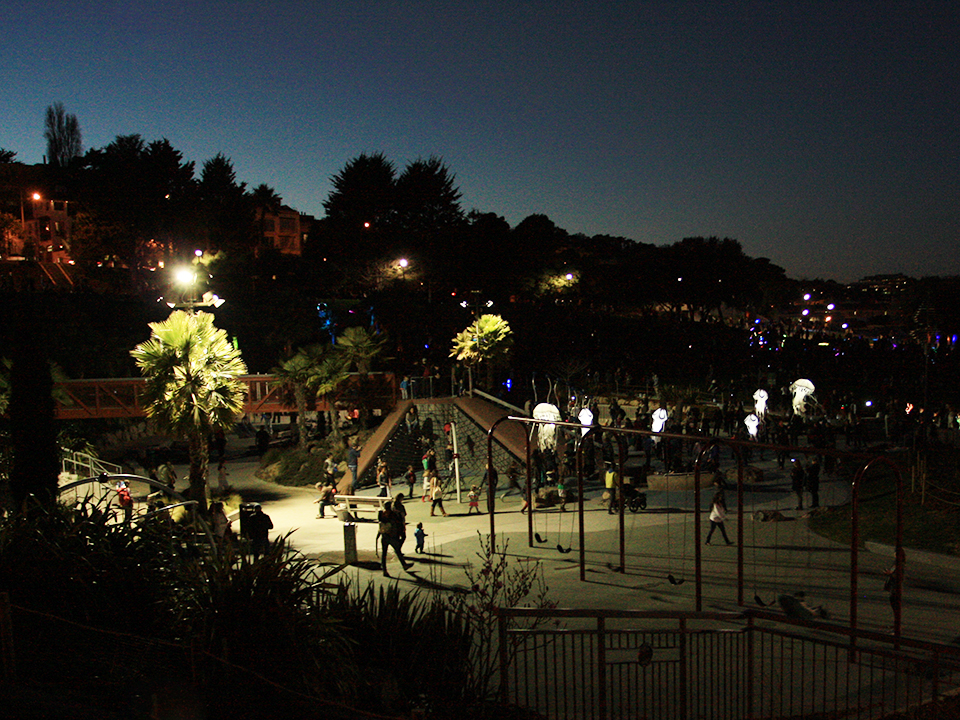 The pissoir, a new addition on the parks southwestern corner, offered one option for men who'd like to skip privacy for convenience. The pissoir is little more than a hole in the ground in front of the J-Church stop, barely concealed by a semi­-circular enclosure. Time will tell whether or not this was a wise placement for a much-needed place to urinate (lady park-goers may want to invest in a go­girl). 
Photo Du Jour: A look at Dolores Park's new pissoir. https://t.co/5iCTG2RR4N pic.twitter.com/YQkNeOVSzv

— SFist (@SFist) January 27, 2016
Remember the park's old restroom building, with its long lines of day-drinkers? For those who'd like to skip the pissoir, there are also new bathroom facilities to take advantage of.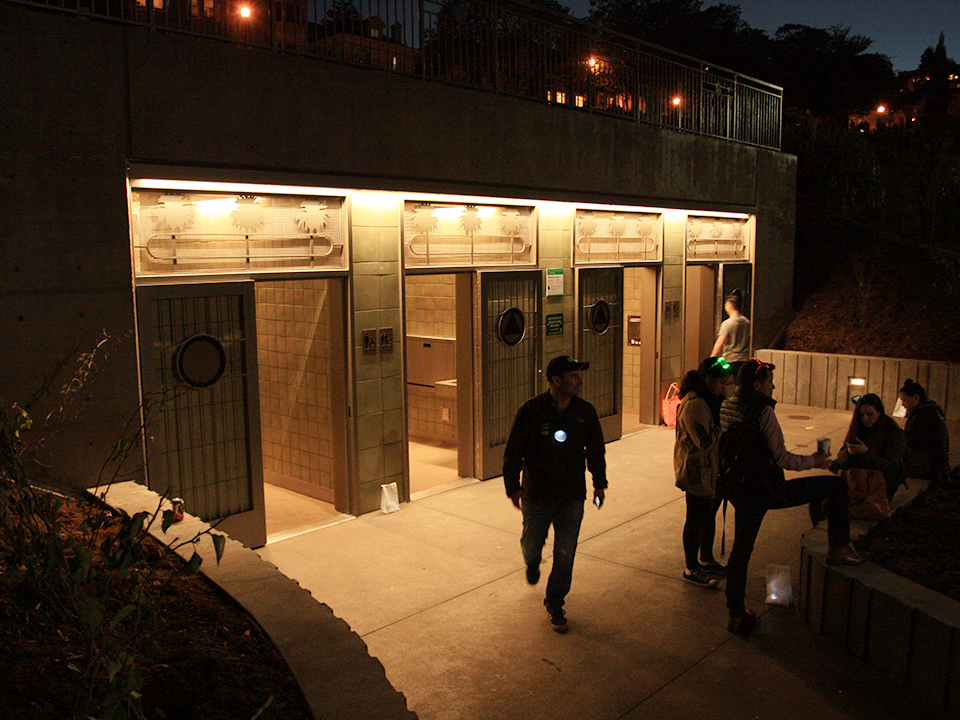 And, this being Dolores Park, the evening also saw the appearance of a kid-friendly robot dance party:
Have you checked out the newly-renovated park yet? If so, let us know what you think in the comments.