Dimitri Vardakastanis is a sturdy man with a big smile and a knack for selling groceries that goes back three generations. His grandfather, also named Dimitri, moved from Greece to San Francisco in the early 1970s, and has been working as a grocer ever since. In 1981, the elder Dimitri and his son, Gus, opened Haight Street Market, followed by Noriega Produce in 1985.
This year, the family opened a third store, Gus's Community Market, at 17th and Harrison in the Mission, with the goal of keeping the family's storekeeper tradition going well into the 21st century.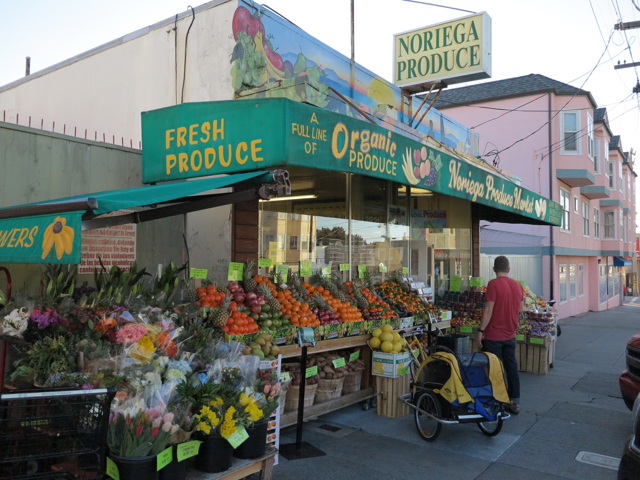 The Vardakastanis family plays an active role in the day-to-day operations of their three markets, said Dimitri, who is Gus' son. Although Gus still buys produce for all three stores and is very much the patriarch of the family business, Dimitri and his brother Bobby now run the majority of operations. 
"It's a business I love," Dimitri said. "It's always changing, it never gets boring, and I love serving the neighborhood. Our motto is that we serve our customers every single day. Our customers are our billboards. The culture inside the business is to treat people the way you want to be treated."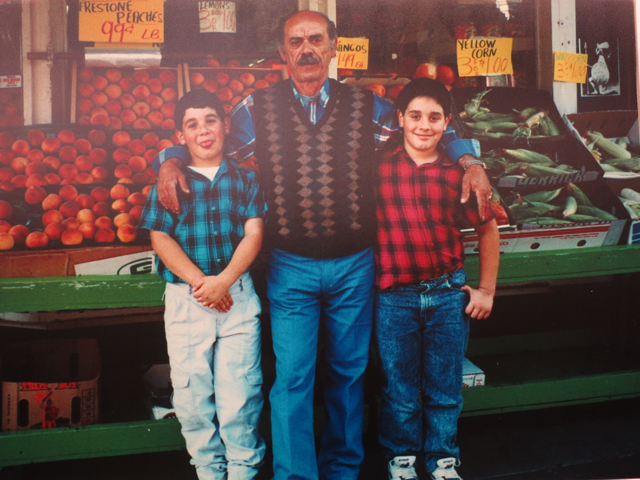 An old family photo: Bobby, Dimitri, and the younger Dimitri.
For Vardakastanis, who grew up in Glen Park, The Sunset feels like home. He began working at both the Noriega and Haight markets when he was a little kid, but Noriega Produce has been his full-time home since he graduated from high school. Now 34, he seems more in his element than ever, recognizing seemingly every person who walked by during our interview.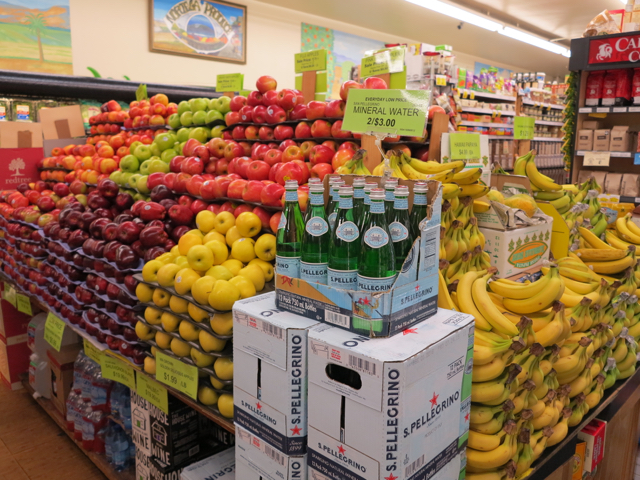 A thriving neighborhood creates both opportunities and pitfalls for a small, family-run business, but Vardakastanis said his family's ability to adapt with the changing market keeps them ahead of the curve. For example, after a Whole Foods moved in just a few blocks away from their Haight-Ashbury store, they completely revamped it.
"As times changed, we changed too," he said. "We're always evolving to serve our clientele."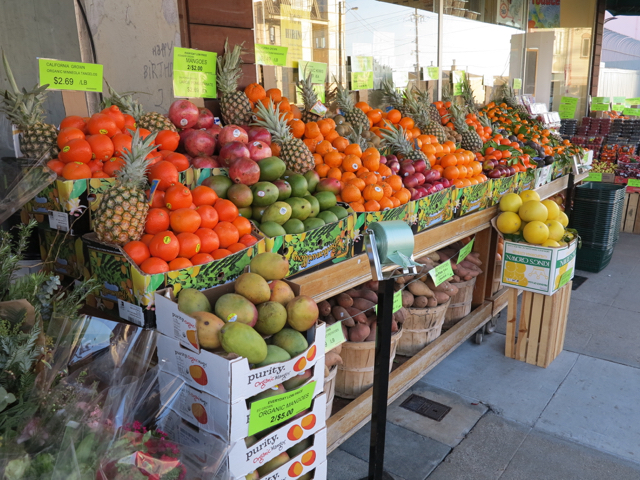 Noriega Produce has also adapted to serve customers in search of organic vegetables and natural products, but Vardakastanis said the store's roots in the community haven't changed. "When you walk into Noriega Produce, you're going to walk into a business with foundations and roots in the neighborhood," he told us. "We're an extension of the community. You meet people, you meet your neighbors. It's almost an extension of your refrigerator."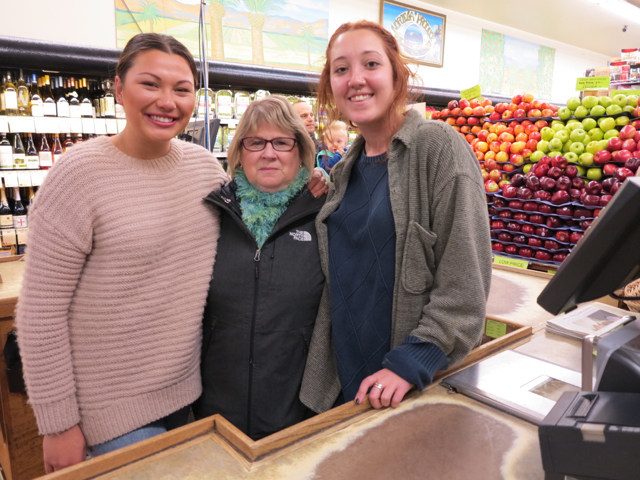 Employees Samantha Beutler, Sue Bajda, and Jules Fagelson.
He said his family's excited about their new venture in the Mission, which serves beer on tap. As part of the new opening, the family plans to add more items to their private in-house label, "Gus's," which is sold at all three stores.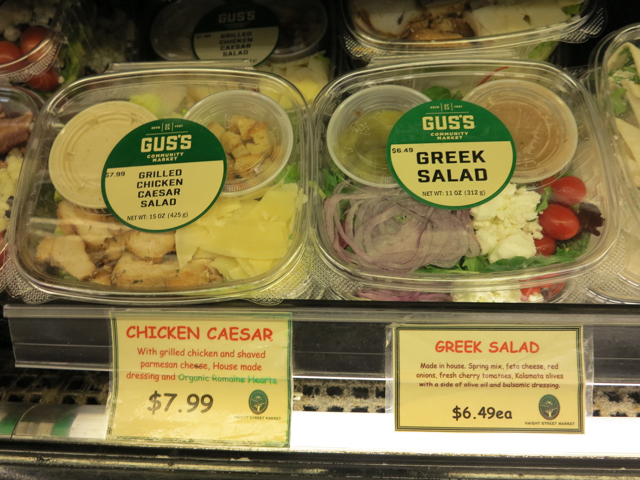 In the midst of the expansion, however, it's clear that a huge part of Vardakastanis' heart is settled right here at Noriega Produce.
"I love the people and being involved in a neighborhood that has grown so much," he said. "It's been great to be part of something that has flourished, and to be working together to make it happen in a city where that's becoming harder and harder to do."
Noriega Produce is located at 3821 Noriega St., between 45th and 46th Aves. Hours are 7:30am-8:30pm daily.