For months, the St. John Coltrane Church at 1286 Fillmore St. has been battling to stay in the neighborhood, but that fight may soon be coming to an end.
Last September, the Coltrane Church's landlords began proceedings to evict it, which will likely go through this week. The church's lease is almost up, and the West Bay Conference Center, where it resides, plans to find a new tenant.
In response, the SJCC launched a petition titled "Hands Off The Coltrane Church," which, as of this morning, had garnered 2,628 supporters. "The present political climate of profit over people continues to devastate the African-American population of the Fillmore," it reads. "The managers of the West Bay Conference Center are seeking to DOUBLE the amount of our rent and our lease is up, leaving us with our backs against a wall."
But the West Bay Conference Center has a different story to tell. It says the SJCC hasn't paid its rent in more than a year, even after West Bay reduced it to help the church hang on. 
"West Bay's litigation against SJCC is based on a single issue: SJCC's failure to make rent payments for more than one year," the conference center's law firm wrote in a letter to media released yesterday. "Not only has West Bay not increased SJCC's rental payments, West Bay reduced the amount of the rent of SJCC, in furtherance of West Bay's mission of providing below-market commercial space to organizations serving the Fillmore community. Even at the reduced rent, SJCC nevertheless did not pay."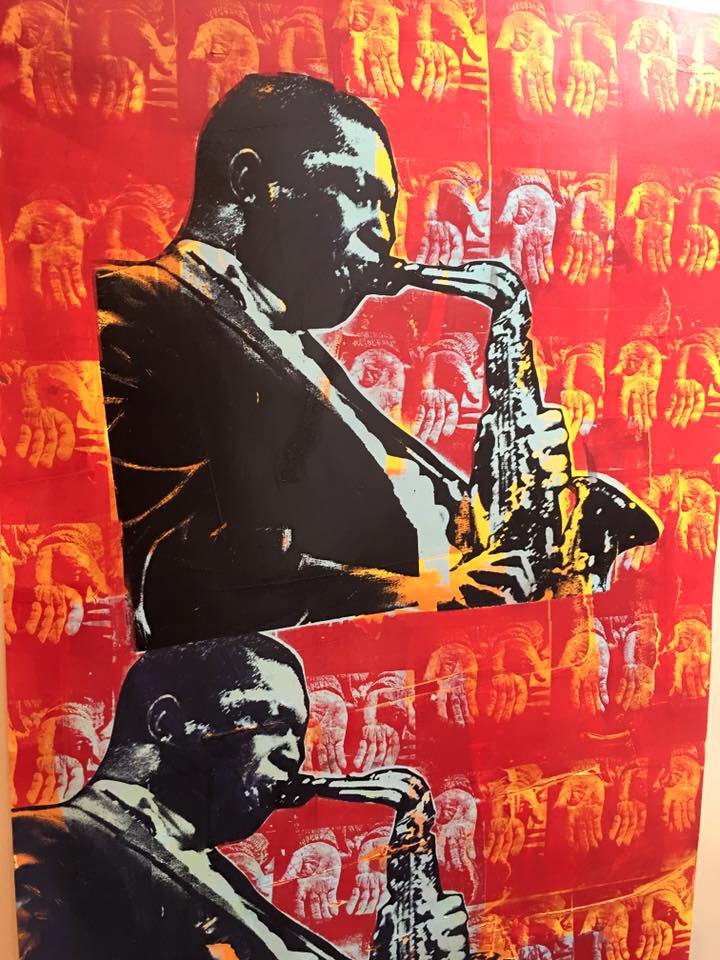 Photo: SJCC/Facebook
The Coltrane Church's co-founder and Archbishop, Franzo W. King, admitted to the Examiner that the church isn't always consistent in making its $1,600 monthly rent. "We pay. We catch up. We pay," he said. But he also ascribes financial and political motives to the eviction, as he believes the church is a "revolutionary outpost" for the downtrodden in the Western Addition.

In the letter, West Bay says it values the church's contributions, and tried to help it get outside funding. "West Bay has the highest level of respect for the spiritual and cultural benefits SJCC brings to the Fillmore community ... For more than five years, West Bay's Board has worked with SJCC on the issue of SJCC's rent delinquency and worked with then-District 5 Supervisor Christine Olague in an effort to assist SJCC in obtaining funding from the City and County of San Francisco." 
"Regrettably, none of West Bay's efforts to help SJCC have been fruitful, and SJCC is now delinquent with its rent obligations for more than 14 months."
Board of Supervisors President London Breed told the Examiner that she's attempted to find some form of resolution between the two parties, but was unable to do so. "I can't force somebody to pay rent," she said. "I can't give the church money."

As a result, the church is likely in its last days at its current home: the official eviction notice is expected tomorrow, and King says he may be able to hold one more service on Sunday. But given that it's moved before (it was on Divisadero for 29 years before a rent hike sparked the move to the Fillmore), it may rise again in a new location. 
One possibility, Breed told the Examiner, could be allowing the church to occupy a small theater space in the Fillmore Heritage Center at 1330 Fillmore St., which was once home to Yoshi's and is currently seeking a new tenant(s). We'll let you know if and when the SJCC finds a new place to call home.