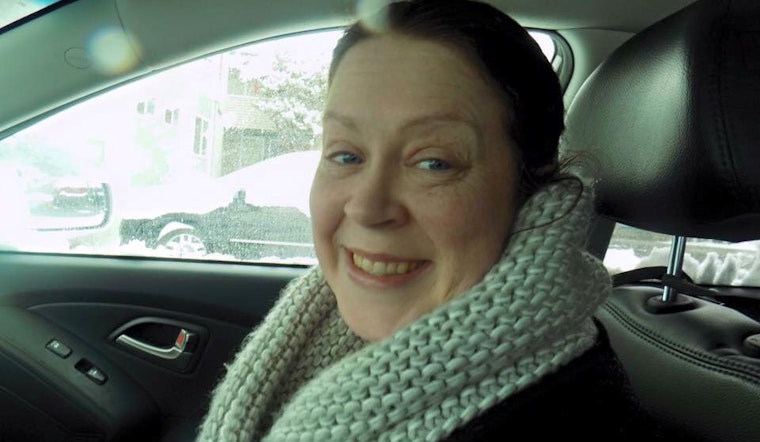 Published on February 04, 2016
Since January 29th, Outer Sunset resident Anna O'Connor has been missing from her home on the 4200 block of Judah St. Today, her husband Seth Wiles posted a flyer to his Facebook page seeking the public's help in locating O'Connor, "who takes medication for bipolar disorder and has been suicidal in the past."
O'Connor, 39, is described as 5'4 and 140 pounds with a medium build, blue eyes and brown hair. Known to spend time in area parks, she was last seen wearing black yoga pants, a red T-shirt and a black sweatshirt. Anyone with information about her location is encouraged to contact Wiles at 415-300-5127 or SFPD at 415-553-0123.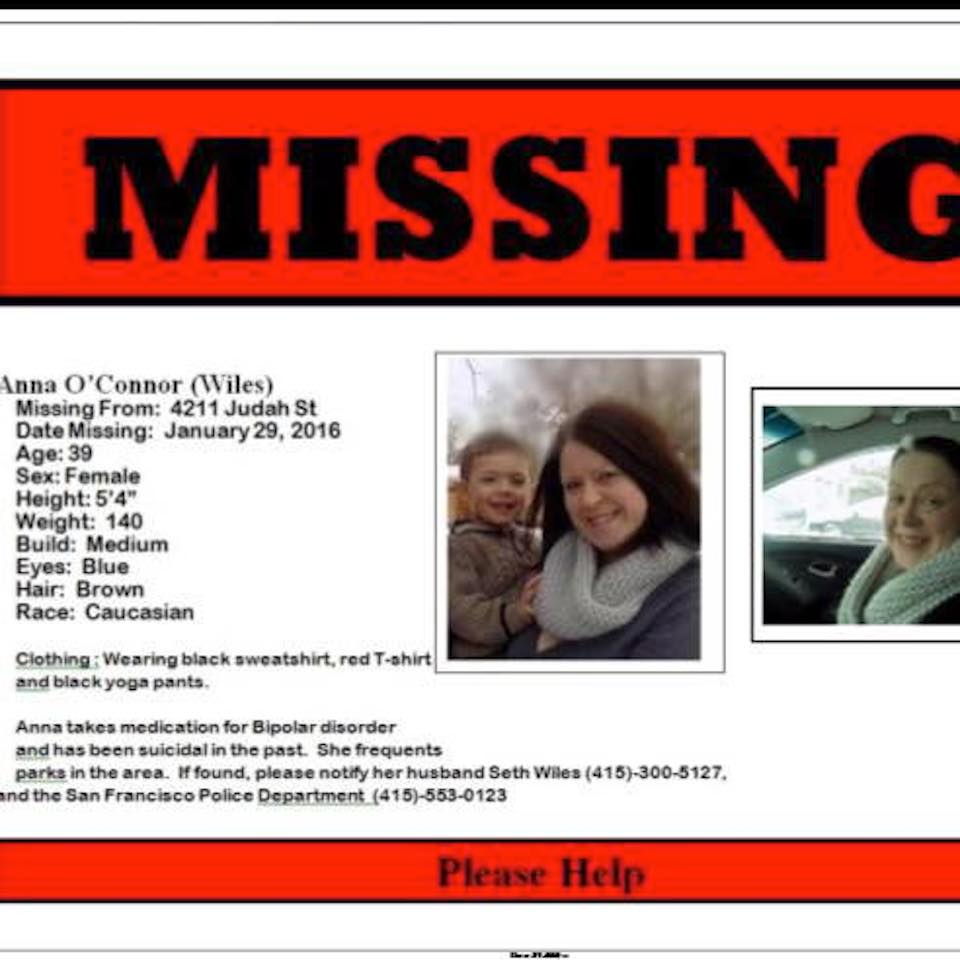 Update, 2/6: O'Connor has been found, according to reader Julie Gilardi:
@HoodlineSF GOOD NEWS: Missing Outer Sunset Woman has been found safe! Thanks for sharing article asking for help.

— Julie Gilardi (@thompsonjuliet) February 6, 2016