Except for the speeding taxis flying down the hill with their passengers from Fisherman's Wharf, the intersection of Leavenworth and Glover streets in Russian Hill is pretty quiet, making it the perfect home for Kristin Kieffer's small artisan letterpress print shop, September Ink. Kieffer and her canine companion, Macie, greeted us on a bright winter afternoon in the modern, light-filled space.
Kieffer designed the interior of her store, and her husband Kris crafted everything from the custom counter to the bookcases. "I pretty much married him for his woodworking skills," she said, laughing.

The entrance displays Kieffer's handmade greeting cards, and samples of her luxe custom wedding invitations line the wall. A small tabletop press rests on an antique type cabinet, amid a display of stationery and reclaimed wood stamps. Everything Kieffer sells is designed and hand-printed at the shop. 
September Ink "is conveniently named after the ninth month of the year, which is when I celebrate getting older," Kieffer told us. "It's when I bought my press and started on this letterpress journey. September always seems to be a season of change."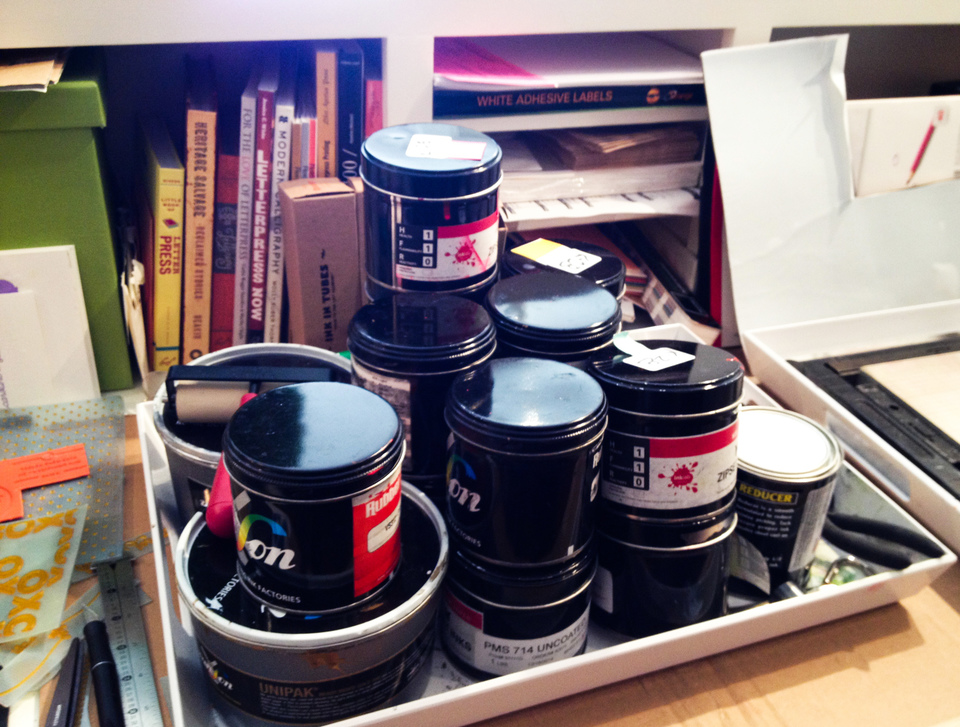 Photo: Barbara Wyeth/Hoodline
Kieffer, who's originally from the Sacramento area, has a degree in graphic design. She worked in a print shop in college, learning the basics of the trade and "acquiring a love for the smell of ink and solvents," she jokes. From there, she became a freelance graphic designer, but after visiting L.A.'s International Printing Museum in 2012, she decided to buy a press. 
The basic but beautiful technique of pressing type and image onto soft cotton paper has been enjoying a revival in recent years, as consumers have enthusiastically responded to the look and feel of letterpress printing.

"Letterpress is my favorite way to send mail," Kieffer told us. "It's the opposite of email, with its luxurious cotton paper and deep impression that begs to be touched and relished. It takes time and thought to create, and feels special." Kieffer uses polymer plates to turn custom designs into three-dimensional surfaces for letterpress printing, and all the printing is done on her handsome, century-old Chandler & Price hand-fed platen press.
After moving to San Francisco three years ago, Kieffer, who originally worked out of her garage, decided to open a shop where she could manufacture and display her wares. "We looked everywhere. It could be a workshop or a warehouse, but ideally, I wanted a storefront."
She found the Leavenworth Street location by driving around the city—a "for rent" sign was in the window. "Being a few blocks from busy, highly commercial Polk Street, the rent was doable and the space was in great condition," she said. "Just what I was looking for!" September Ink opened in November 2014.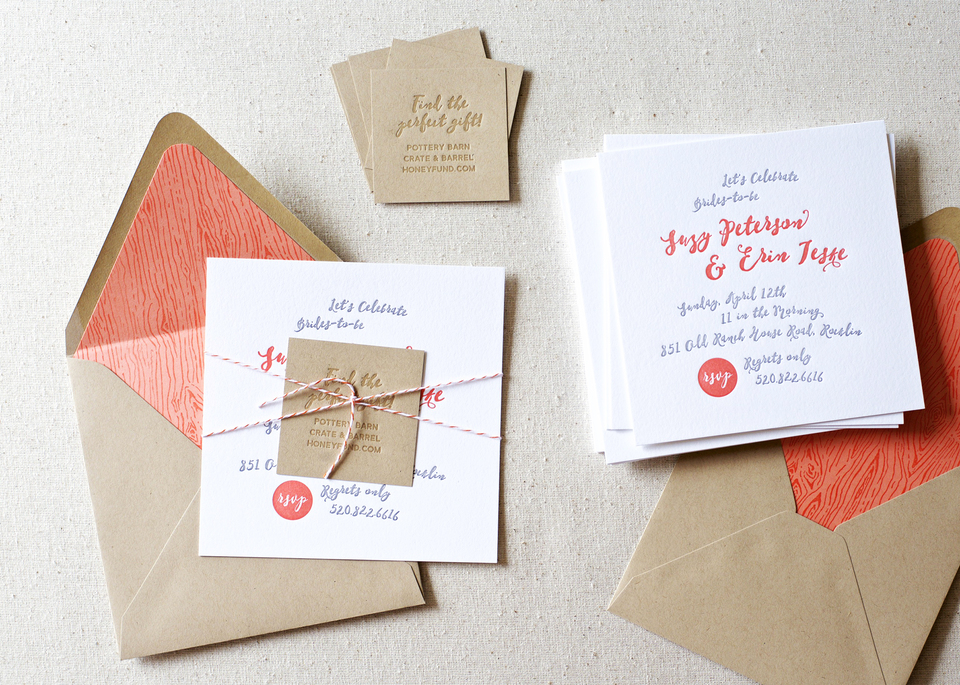 Photo: Via September Ink
Since Kieffer also handles a number of wedding invitations, September Ink is a multi-functional space. The store is in the front, the print shop is in the back, and there's a meeting space to consult with brides and grooms about their invitations. 

"With high rents and small spaces, I had to get creative to make the space work," she told us. "It needed to be functional and beautiful at the same time, which is tough when you've got ink and paper flying around." 
In addition to her greeting cards and stationery, Kieffer plans to add a wedding and baby collection of invitations and announcements this year. She's also pursuing a wholesale business, partnering with other local SF shops.
"San Francisco has a young demographic; this neighborhood, too," she says. "There is a growing market for beautiful letterpress wedding invitations."
September Ink is located at 1732 Leavenworth St. Visit their website or email for more information.