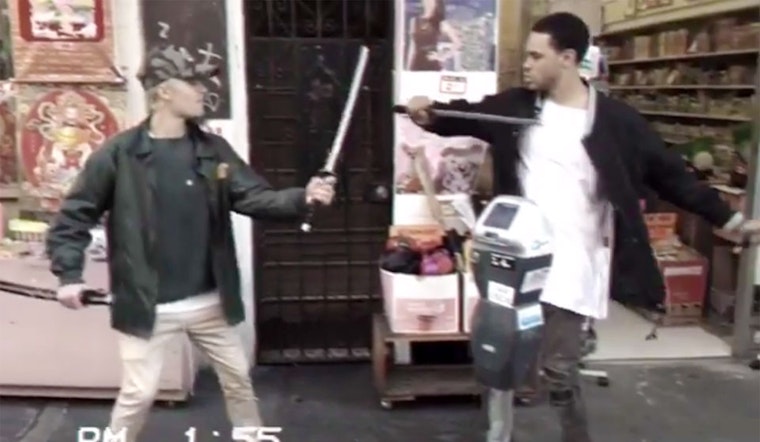 Published on February 06, 2016
Pop star and graffiti enthusiast Justin Bieber apparently visited Chinatown this afternoon, stopping for some Starbucks and street shenanigans.
In a video Bieber posted on Instagram, he and a buddy (identified as writer/producer Maejor) engage in a slow-motion duel on a Chinatown sidewalk:
In another video, Bieber appears to engage in a footrace with Maejor between a lane of traffic and parked cars:
Finally, Bieber apparently stopped by a Starbucks, to the delight of at least one fan...
HHAHAHAHAA JUSTIN BIEBER AND I HAVE SUSHI IN MY TEETH pic.twitter.com/7M09Krs24D

— Emily Ann (@EmilyShaheen) February 6, 2016
...if not the Starbucks employees themselves:
When @justinbieber comes into your Starbucks and is a dick to my coworkers. 😊😊😊😊😊😊😊😊😊😊😊😊😊😊😊😊😊😊😊😊😊😊😊😊😊😊😊😊

— ✨CHOLA LOCA✨ (@SIMPLE0PTIMIST) February 6, 2016
Plenty of celebrities will surely be in town this weekend for all the Super Bowl-related festivities. If you happen to spot any in your neighborhood, do let us know.