Dog owners, take note: if you're among the many canine custodians who leave their dogs leashed but unattended on the sidewalk while shopping, you'll want to think twice.
According to a reader tip earlier this month, San Francisco Police Department's Park Station has informally increased its vigilance of unattended dogs, leashed and unleashed.
Tipster Woof said that, according to a police officer who approached him last week in the Upper Haight, "Unattended dogs will be seized, as per a new directive by Capt. Sanford. Dogs tied to poles, left unattended, will be seized. Dogs on leashes not held by owners will be seized or/and the owners will be cited. Off-leash dogs will be seized."
At the time of this posting, however, SFPD Park Station's Captain John Sanford hasn't made a comment as to how aggressively the policy is being enforced.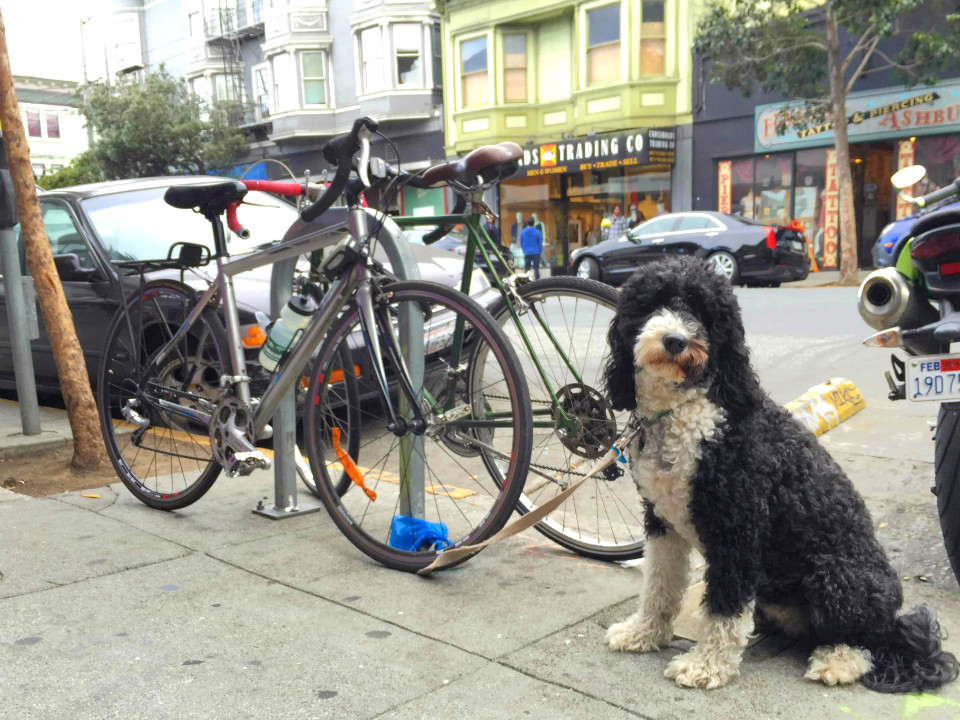 Photo: Amy Stephenson/Hoodline
Deb Campbell, from San Francisco Animal Care and Control, said that in conversations with a different SFPD captain yesterday, SFPD said there's "nothing formal" going on, but the police continue to respond to calls as normal.
Typically, she said, police only respond to unattended dogs when they're reported, in which case they retrieve the dog and bring it back to the shelter, where it's treated as a stray.
Campbell said that dogs can be confiscated and turned in for "a variety of situations," such as "if the dog is abused, the dog is tied up and no owner is in sight, the dog is running in traffic." "There are a lot of different situations" that would result in a seizure, she said.
Capt. Sanford, when he stepped into the role last year, announced that he'd be cracking down on dog leash violations, saying that failure to properly secure an animal "makes it uncomfortable for visitors to the Haight Street corridor due to their fear of potentially vicious animals."
People who do leash their dogs, but leave them unattended, are technically also in violation of the law, and there's another good reason to stay close to your pet: When a woman's dog was stolen (and recovered!) in front of Roberts Hardware three years ago, the police said there was little they could do, since leaving a dog unattended was illegal in the first place.
Do you feel safe leaving your dog tied up outside while shopping? Have you noticed an uptick in police enforcement or citations? Let us know what you've seen and heard in the comments.