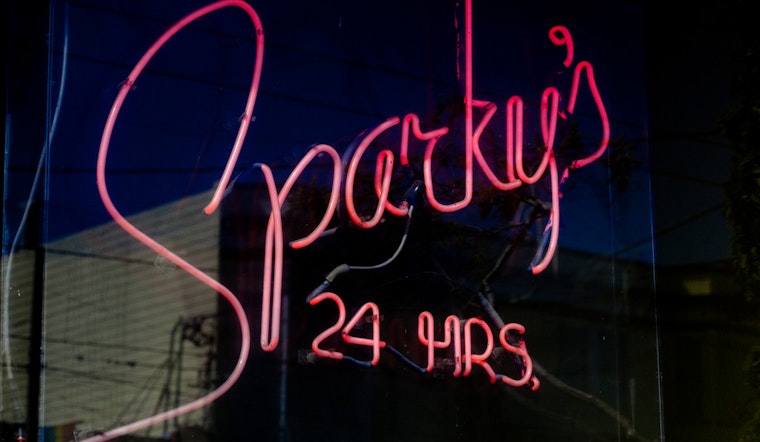 Published on February 16, 2016
The Internet has been aflutter since Broke-Ass Stuart wrote yesterday that Sparky's, one of the city's few remaining 24-hour diners, has been mysteriously closed since at least Sunday. However, despite speculation (including a warning on the restaurant's Yelp page), the closure doesn't have anything to do with the health department.
"We are not aware of any suspension or revocation issued by DPH for this facility," Nancy Sarieh, a rep for the Department of Public Health, told us.
The other popular rumor is that Sparky's was felled by high rents, which would certainly not be unheard of in the current climate. However, there's nothing posted in the window, and we haven't been able to reach anyone at Sparky's to confirm what's going on. If you have more information on the closure (including whether or not it's permanent), send us a tip.