A neighborhood surf shop doesn't necessarily seem like the destination of choice for lovers of unique local art. But after just a few moments spent in the cheerful interior of Mollusk Surf Shop (4500 Irving St.), it's clear that as far as the Outer Sunset is concerned, surfing and art go hand in hand.
Part community clubhouse, part art gallery, and part store, Mollusk caters not only to surfers who are keen to conquer the choppy waters of nearby Ocean Beach, but also to artists and creatives of all types. For owner and founder John McCambridge, who previously worked in animation, the combination makes perfect sense.
"Our idea was 'Let's have lots of different kinds of surfboards.' Not that there weren't great shops here already, but we had a different perspective," he said. "The other part of it was to make sure it was a space for artists, whether it be visual arts or woodworking. I had a lot of friends who were in the arts and also surfed, so it had to be a space for everybody to come together."
Although McCambridge said he was still getting his sea legs as a businessperson when Mollusk first opened its doors in 2005, the shop and its art gallery were a success from the get-go. "Culturally, it worked right off the bat, and I feel like that's what carried us through [as a business]," he said.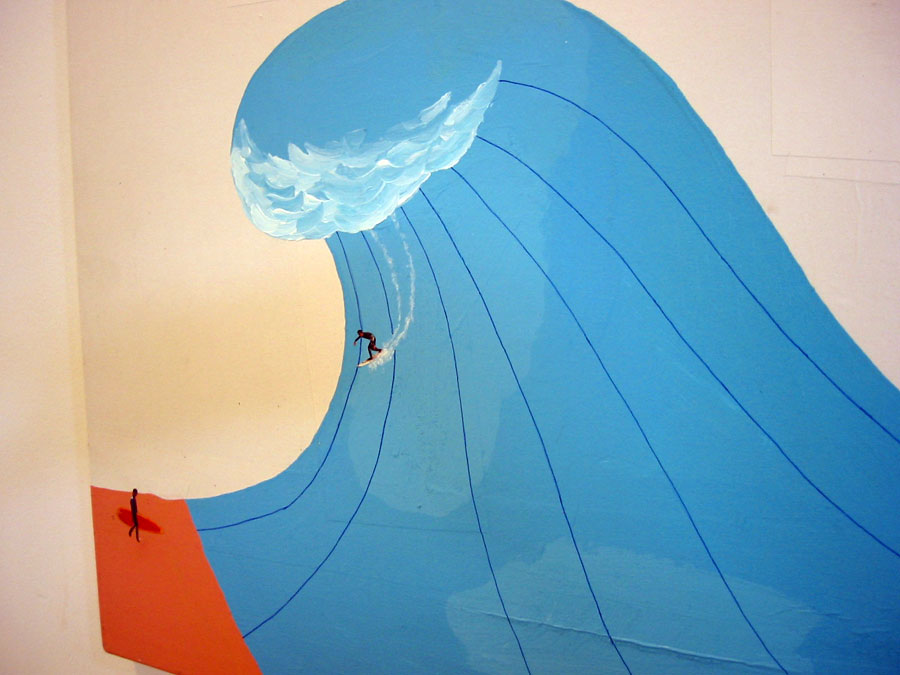 Over the years, the art gallery and the store have featured works from McCambridge's friends and other notable artists, including Nathaniel Russell, Thomas Campbell, and Serena Mitnik-Miller.
"We have had tons of art openings over the years. We have a roster of artists that we work with pretty consistently, and add people as we go along," said McCambridge. "It has expanded, but to tell you the truth, we started off pretty strong in that regard. A lot of the people I originally brought on board had people that they knew were pretty talented, so right away, the network was pretty strong—and it continues to be that way."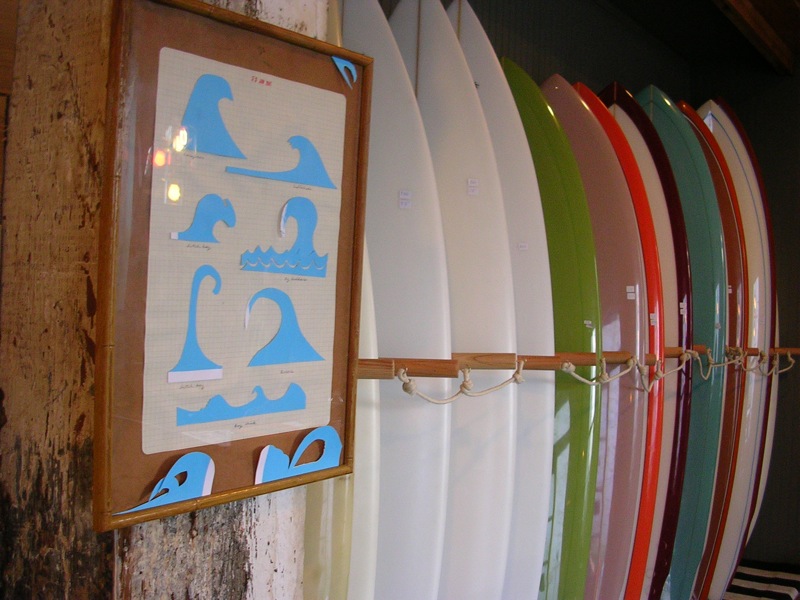 On the business front, Mollusk now has two Southern California locations, one in Venice and another in Silver Lake. The brand itself has grown in new directions as well: Mollusk now sells California-made clothing and surf gear, produces its own surfing videos, holds movie screenings at the Balboa Theater and the Roxie Theater, and has even put on its own music festival—called Mollusk Jamboree—in Big Sur.
"Mollusk Jamboree was through our friend Britt, who runs Folk Yeah. We thought, 'The brand is about being outside, let's get together all of the musicians who have played with us over the years and do a fun camping event,'" said McCambridge. "It turned out really well. We only did it one time, because it was such an undertaking, but it was really fun."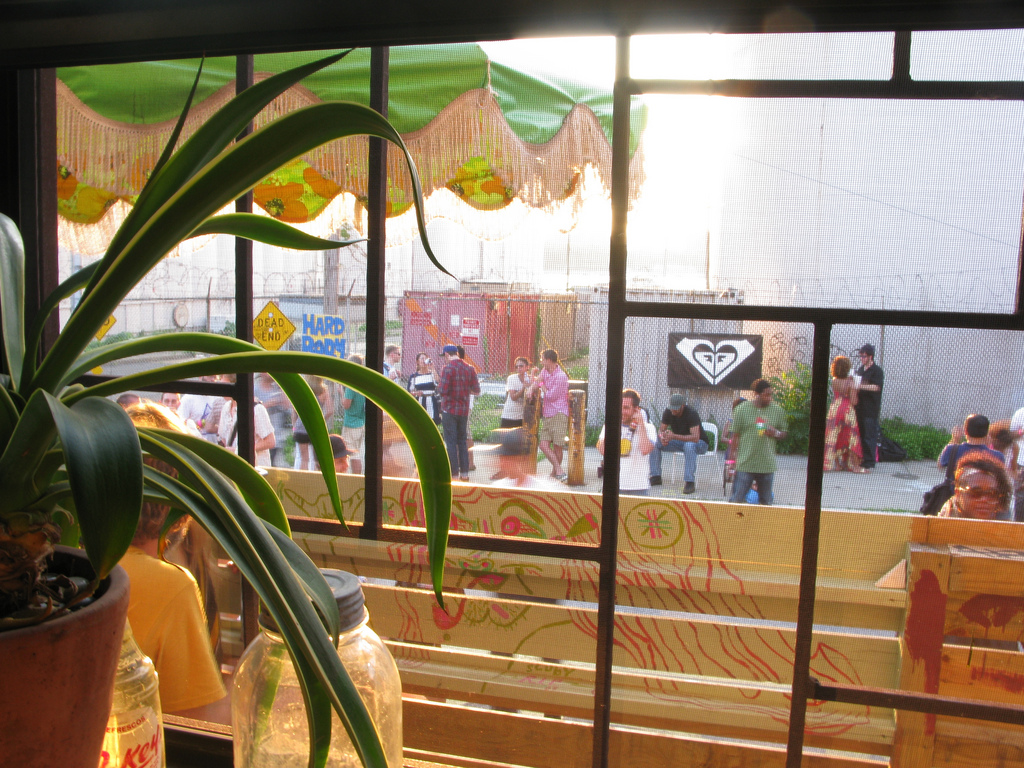 Like many other businesses in the area, Mollusk also has a strong relationship with other local merchants, all of whom are supportive of each other's endeavors. "Serena, who opened up the General Store, used to manage Mollusk," said McCambridge. "Dave, who opened up Outerlands, made T-shirt designs for us, and Giulietta sold coffee at Mollusk on weekends before opening up Trouble Coffee. The guys who work at Woodshop do work for Mollusk as far as building fixtures, chairs, that sort of stuff. It is a community organization—we help each other out, and it's a group effort."
Mollusk Surf Shop is open seven days a week, from 10am-6:30pm. For more information, visit Mollusk's website, or follow it on Instagram, Facebook, or Twitter.