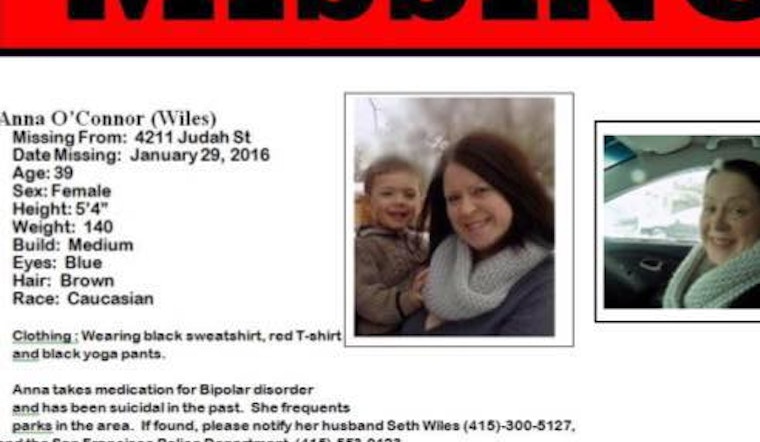 Published on February 05, 2016
Family, friends, and concerned neighbors will be searching Golden Gate Park Saturday morning in the hopes of finding Anna O'Connor (Wiles), a 39-year-old woman who has been missing from her Outer Sunset home since January 29th. Seth Wiles, Anna's husband, has asked for help via a public Facebook event post from anybody that can come and help look for Anna in the park, anput up flyers.
The search party will meet at 9am on Saturday morning at the western grandstands of Big Rec baseball fields, near both the 7th Avenue and 9th Avenue entrances to the park from Lincoln Way.