The chic Axiom Hotel opened in January right next to the Powell Street cable car turnaround near Market Street, and yesterday, it unveiled a trendy new menu for its aptly named Turn Cafe.
Manager Gabor Rill tells us his goal is to offer high-quality fare that's a cut above typical hotel lounges, so that neighbors and nearby workers are tempted to become regulars, whether for breakfast, lunch, happy hour or dinner. 
Patrons can order to go from a counter just to the left as you enter the hotel, or via table service offered upstairs on the mezzanine in a comfy communal area. That space, called the "Cloud," has fiber-optic Internet, a game room and big screen TVs. (We reported more about the hotel and its tech-friendly features back in August.)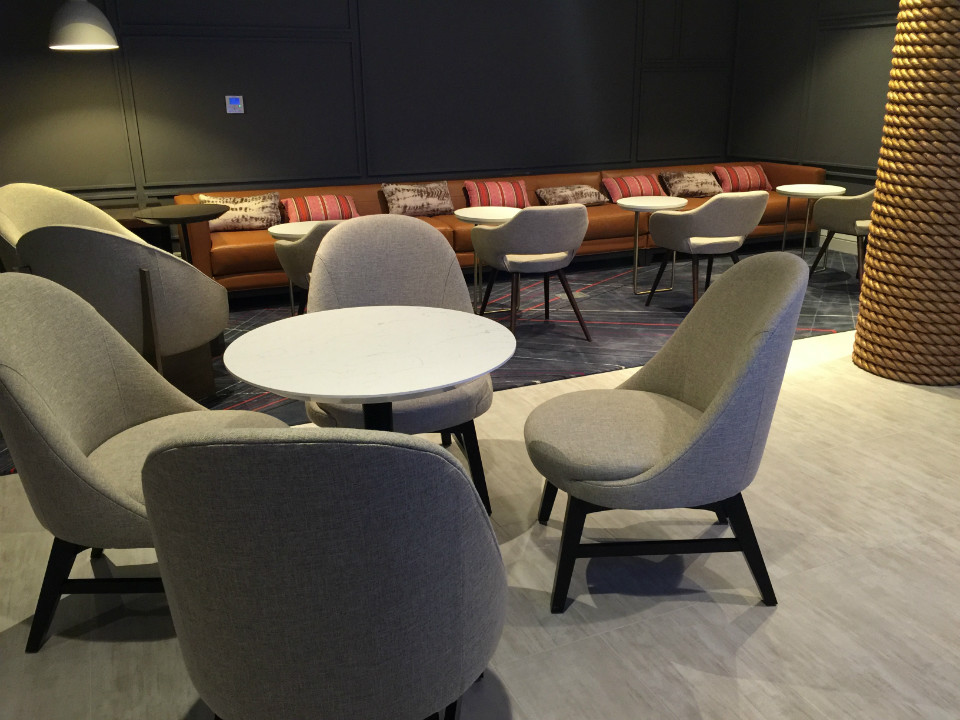 The "Cloud" room at Axiom Hotel.
The breakfast menu includes classic items like fruit, bagel sandwiches, omelets and French toast ($4–17). Lunch and dinner options range from small bites like ahi tuna tartare, avocado sea salt crostini and oven roasted beets ($6–12) to grilled sandwiches and Niman Ranch grass-fed burgers ($9–16).

The drinks list includes a wine list featuring medal winners, such as the Laurel Hills Zinfandel, which Rill personally picks up from the winery, and other boutique vintners. He also created the cocktail list with an eye toward quality. "It's very important that we don't use sugar" in the drinks, he said, adding, "every signature cocktail we have, we use high-end alcohol" instead of well liquor. Almost all juices are fresh squeezed.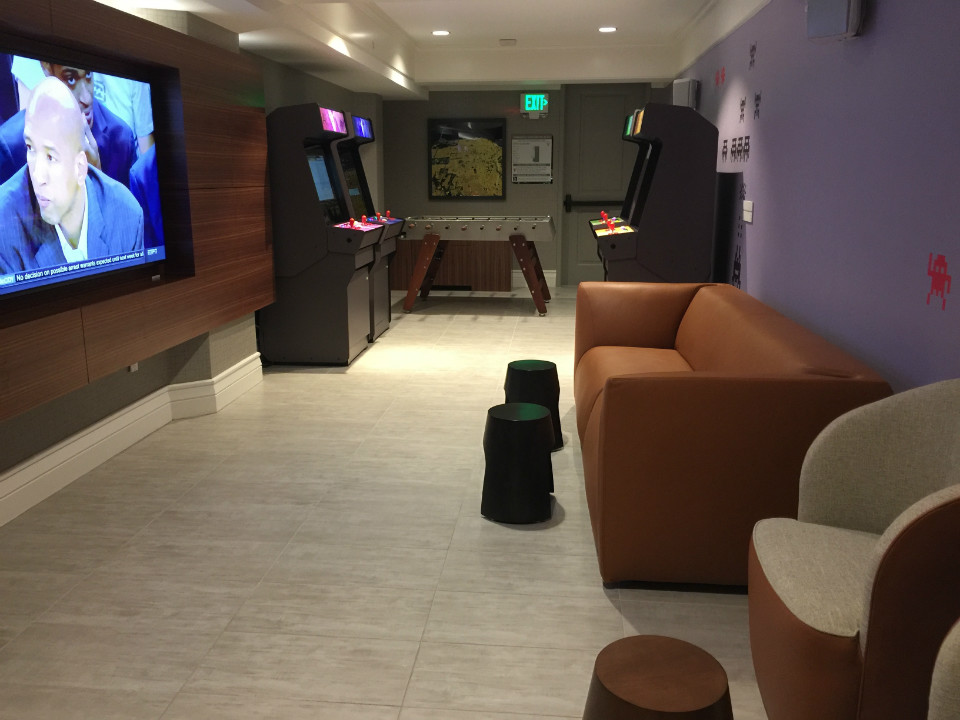 The game room in the "Cloud."
In the hopes of enticing a local clientele, happy hour will run 3–7pm Monday–Friday, with $4 select beers, $5 select wines and 25 percent off all other beer and wines; $6 well drinks and $8 signature cocktails; and $1.50 oysters, $6 steak skewers, $5 deviled eggs and $4 Cajun kale chips. If you stop by, let us know what you think of the new addition in the comments.