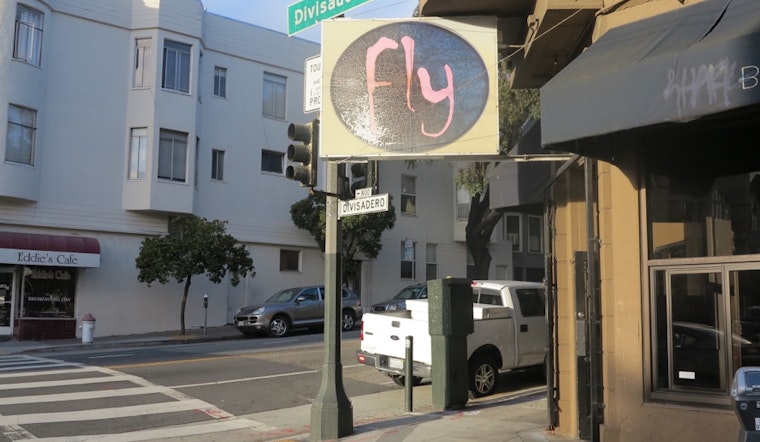 Published on March 09, 2016
For Fly Bar owner Matt Sturm, his Divisadero watering hole is more than a place to grab a drink. It's a wellspring of community, with murals and paintings by nearby residents, a welcoming staff, and patrons who have stuck by the bar since it opened 16 years ago. It's where Sturm says he's watched over 20 now-married couples meet for the first time—and it's where he met his own wife.
This emphasis on community goes a long way toward explaining why Fly Bar has such a loyal following—and why there was such consternation when it posted a notice in the window signaling a change of ownership. As many longtime Divisadero establishments have folded or sold, there were fears that Fly Bar, too, may have fallen victim to the times.
Photo: R. A. Schuetz/Hoodline
Sturm said those fears are unfounded. "[The new owner] was very interested in keeping the staff and keeping it as Fly."

Fly Bar will be transferring to the Lopac Group, made up of Erik Anderson, Kevin Kynoch, Michael Pazand, and Clement Puiggali, as soon as the Department of Alcoholic Beverage Control processes the paperwork. Sturm's best guess is mid-April, although he emphasizes it's not in his control.
Fly Bar first opened on Divisadero in March of 1999. There is another location in Florida, which is no longer related to the Fly Bars in San Francisco. The bar has a second location on Sutter Street in Lower Nob Hill, which Sturm will continue to own.
When Sturm first opened Fly Bar, he lived on Divisadero, which he says was his favorite area of San Francisco. "I wanted to put down roots here, and found a good spot and made it work with the neighborhood."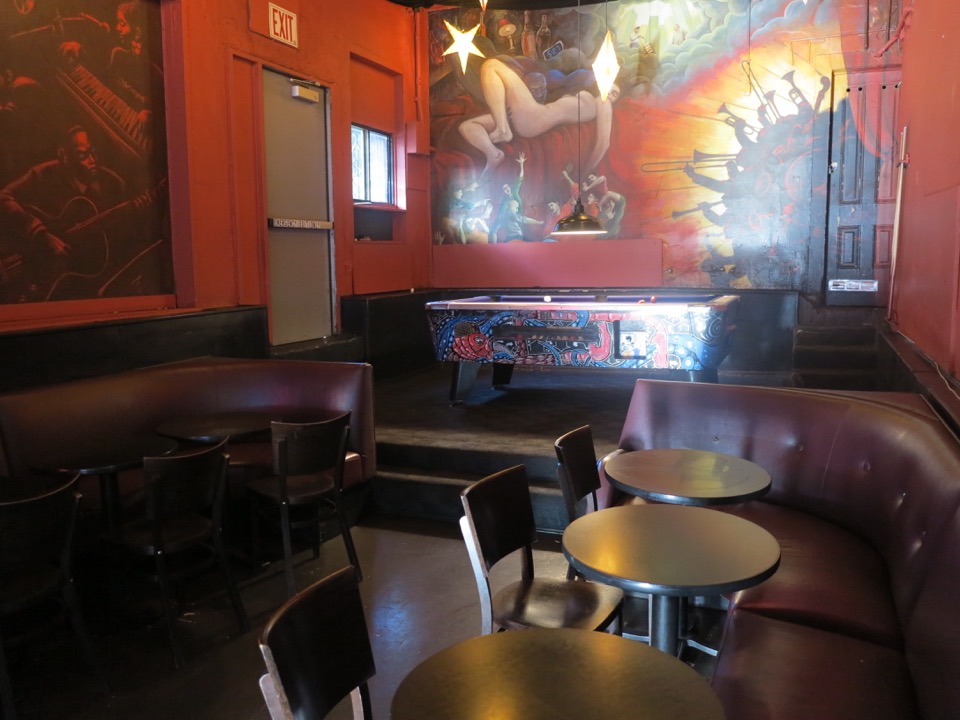 He says the look and feel of the bar is a reflection of the many people who lived within a five-block radius. Artists who lived blocks away created the murals. A friend who lived on Baker and Fulton did the decorating, picking out the furniture; another helped craft the original menu.
"At the beginning, there was nothing on the street except for us and Eddy's and the Justice League. And it was a big thing to be sitting with all of the old-timers who had been there for 50 years … Going back, we had CB, we had old Jimmy and Mac, and we hung out and really made the feeling of what Fly is," recalled Sturm. 
Shortly after Fly Bar opened, the dot-com boom tested its plans to remain a neighborhood spot. "In 2000, we had to constantly make the decision—dot-com companies were throwing money at us every weekend to close down so they could have [a company party] and we could make $10,000 a night," said Sturm.
However, the easy money would mean that neighborhood patrons would have to be turned away for the night. "And we said, 'You know what? How are we going to establish ourselves as a neighborhood place if we're just selling out to the first company that comes by for a Saturday night? No, we're not going to do it.'"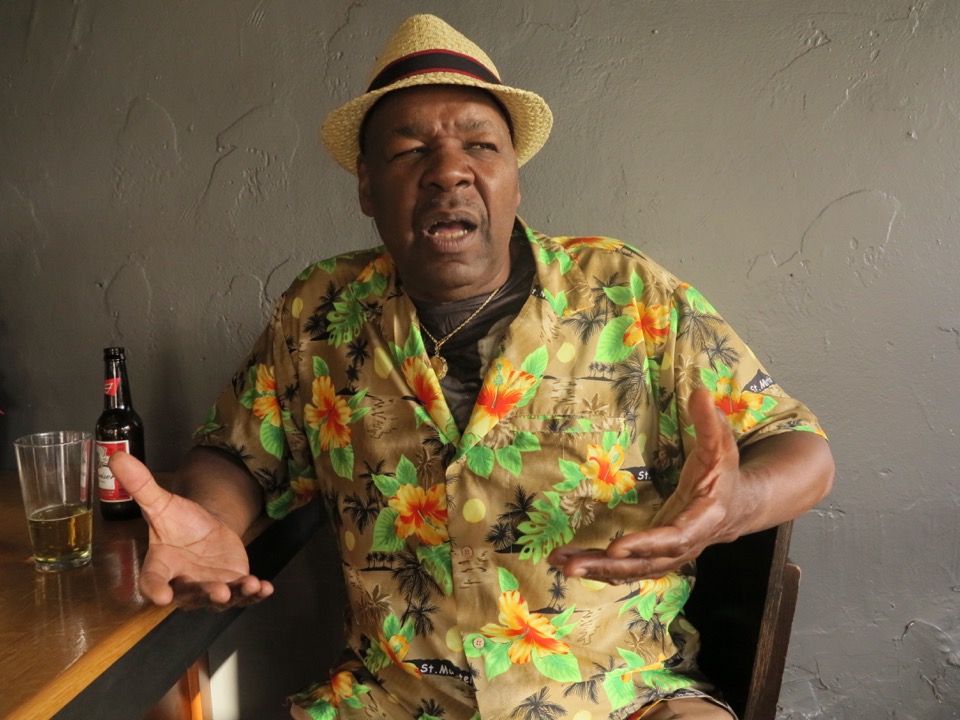 CB, the "Mayor of Divisadero," hanging out at Fly Bar.
Similarly, in the midst of the current tech boom, Sturm did not put Fly Bar on the market for the highest price. Instead, when he began to tire of running the place, a friend put him in touch with the current buyer. "It's important that it maintains, as much as possible, its integrity as a neighborhood place," he explained. "Continuity for the staff." 

As he departs Divisadero, Sturm said he wanted to thank patrons for supporting Fly Bar and its staff. "I just can't say how appreciative we are of the neighborhood for supporting us. And we couldn't have done it without our staff."

He can't say with certainty what's next for him professionally, but he has no plans to start another restaurant or bar. What he can say is that he'll be attending Fly's 16th anniversary party, which is being held this Saturday.
"Come on down," he said. "I'll actually be there after dark for the first time since the last anniversary party." Former staff from across the country will be coming in for the occasion, so as DJ Babbidge plays a mix of old beats and new jams, it will be the perfect chance to relive memories and meet new friends.
Thanks to Sean S. for the tip.