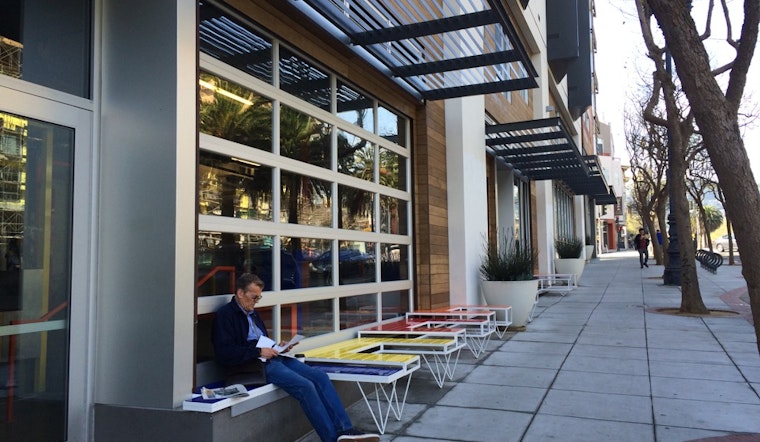 Published on March 02, 2016
We've been keeping a close eye on the Myriad, the Castro's upcoming "market hall" space, since we learned about the new addition back in April. Now, Tablehopper brings word that the space at the base of the new 2175 Market apartment building has unveiled its first round of local vendors to the public. 
Cro Cafe, an outpost of the Oakland cafe of the same name, is among the first vendors to set up shop in the new space. While the Temescal Alley location focuses on sourcing local coffee, Cro's Nick Olmsted said the new spot features a more unusual choice: beans from New York-based Café Grumpy.
As of yesterday, Cro Cafe offers a full complement of coffee and espresso drinks, plus chai and a selection of bagels. Hours are 7am to 5-6pm (they're still working on final hours).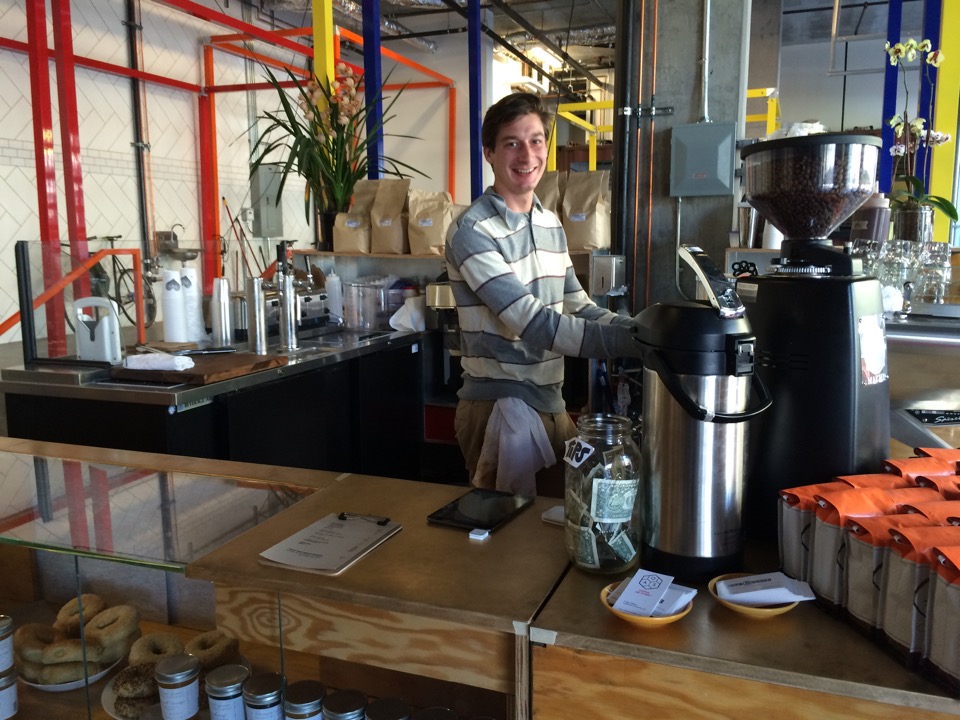 Nick Olmsted at the new Cro Cafe.
Next to Cro is a new location for juice company RAW, which you may know from its presence at another local marketplace, Second Act (1727 Haight St.). Owner Elyse Thogerson says the marketplace model makes sense for her business, since she doesn't need a lot of space, and it's an affordable alternative to a brick-and-mortar.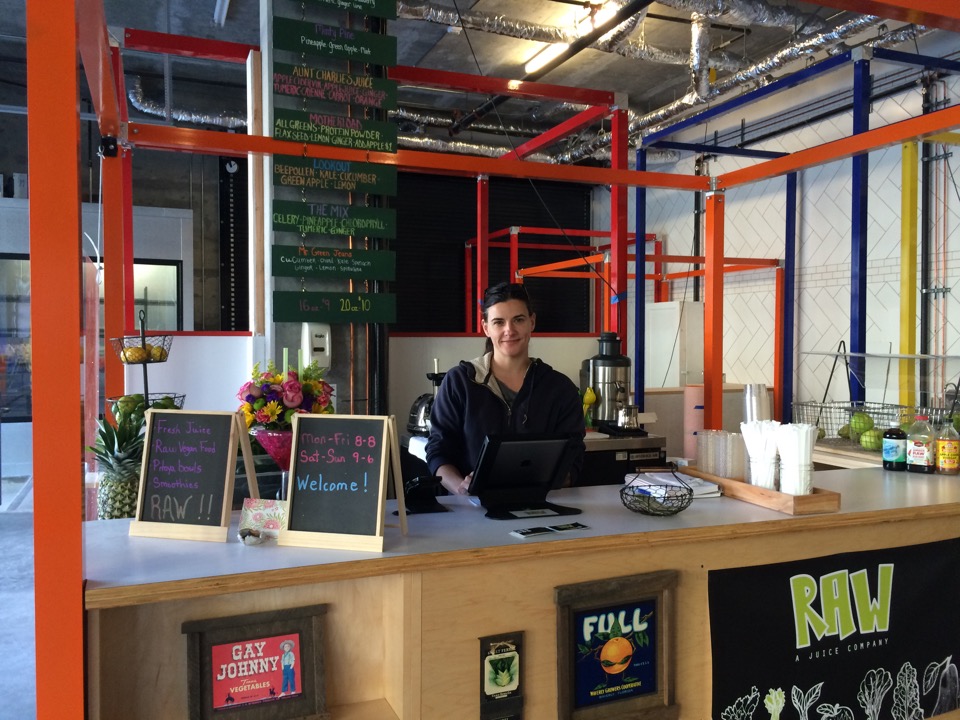 Elyse Thogerson at the new RAW.
Open from 8am-8pm on weekdays, and 9am-6pm on weekend, the juicery offers a rotating selection of pressed juices, some named after local gay bars such as The Mix and Lookout. So far, Thogerson says, the response has been positive, especially with gym-goers coming from workouts nearby. In addition to juices, she hopes to add vegan food, including vegan sushi, in the near future, and says snow cones will also be on offer come summertime.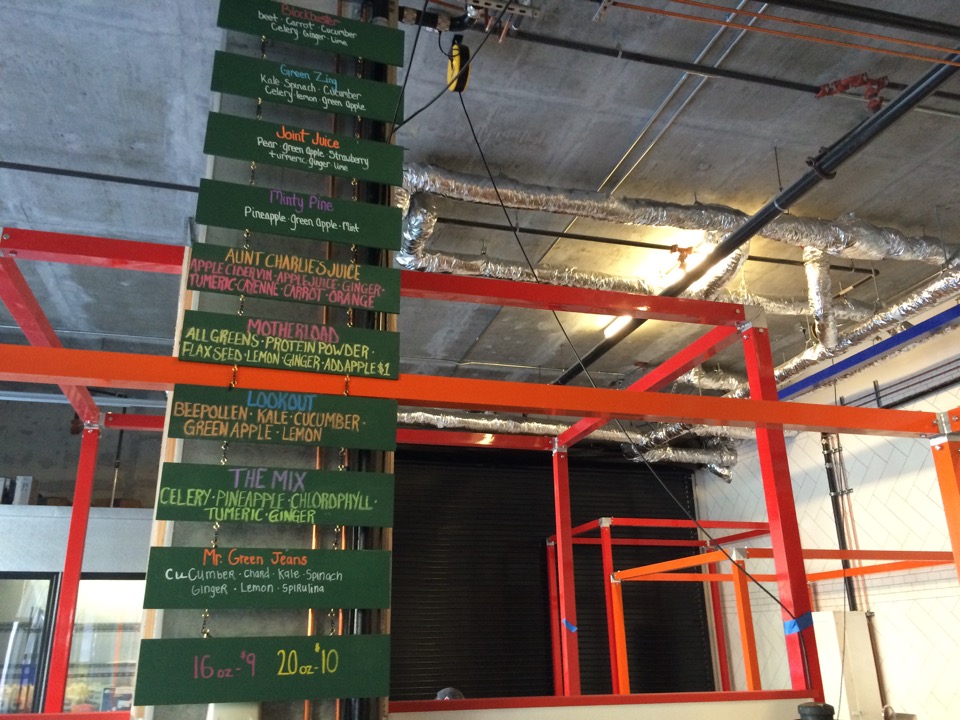 The partners in Tenderloin bar-restaurant Jones, Jordan Langer, Pete Glikshtern, and Jeff Whitmore, are behind the Myriad project. (They also own SoMa bar Oddjob and The Empire Room on Golden Gate Avenue, and Langer and Glikshtern are planning to turn the Tenderloin's former 21 Club into a new cocktail bar called Big.)
Given the owners' cocktail expertise, the Myriad's anchor tenant is a sister bar to Jones, called Mrs. Jones. The new bar has also officially opened for business, according to Tablehopper, which has the opening drink menu here.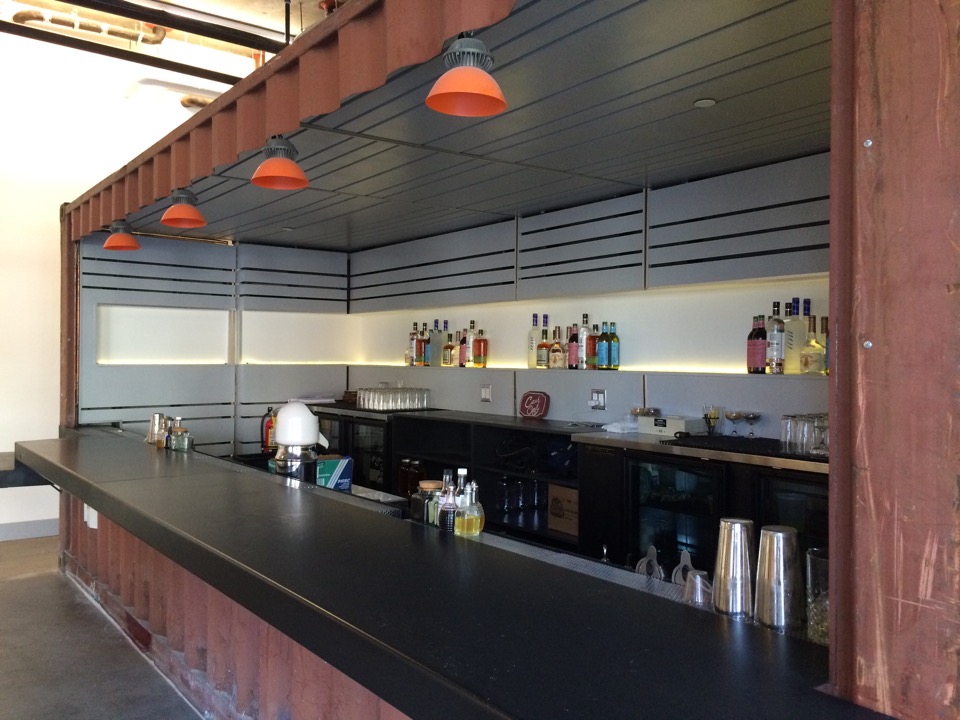 Though the Myriad as a whole still feels like a work in progress—workers can still be seen assembling vendor kiosks— all 13 of its vendor spots have been filled. Vendors on the way to the space in the near future include Antonik's BBQ, Homestead Cookies, AnB Cell Phone Repair, Crêpes S'il Vous Plaît, butcher shop Gambrel & Co., and an offshoot of Church Street Flowers.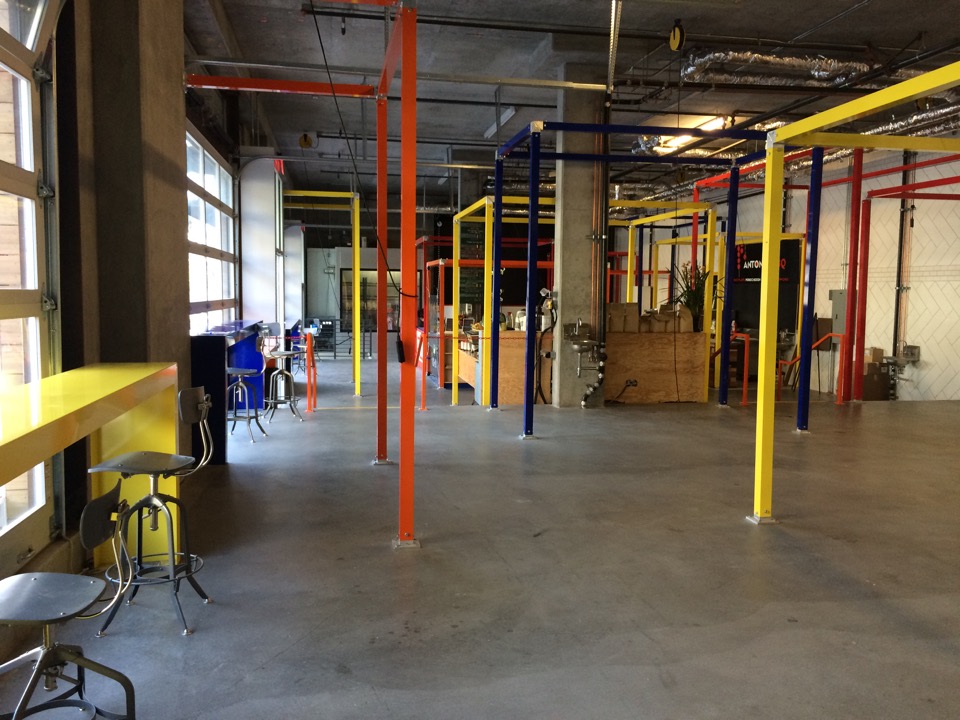 For now, stop by the new spot for coffee from Cro Cafe, juice from RAW, or a cocktail from Mrs. Jones, which will be open until midnight.