The long-awaited groundbreaking for a set of 19 luxury condos and a 4,700-square-foot restaurant at 1731 Powell St. on the former Pagoda Theater site will happen next week, according to the developer's real estate broker, Martin Kirkwood.
While we previously reported groundbreaking was expected in November and again in late January, Kirkwood said they were waiting on a few bureaucratic hurdles as well as financing. Landowner Joel Campos got the financing in February, Kirkwood told us, and on Monday, issued a notice to proceed with West Construction.

The project, called the Palace at Washington Square, has been a long time in the making. Campos—who also owns La Corneta Taqueria—bought the property in 2004, and later leased it to SFMTA for removal of Central Subway tunnel boring machines. In exchange, a special use district was created for the development. We reported previously on the full history of the site.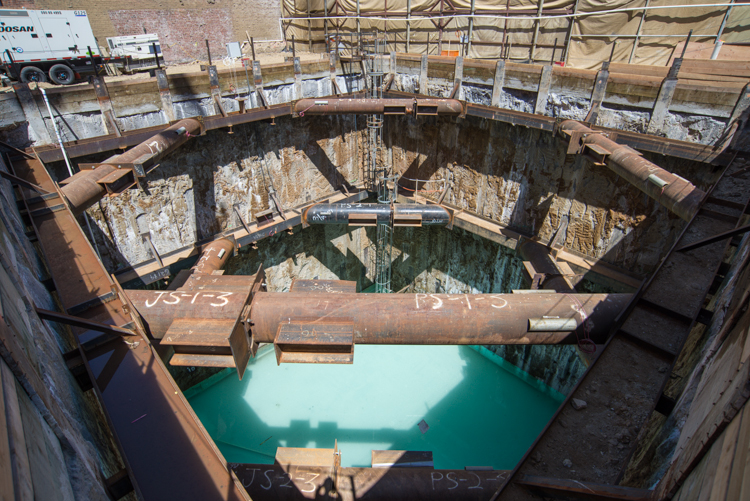 The tunnel boring machine retrieval shaft. (Photo: SFMTA)

On Tuesday morning, workers from West Builders were there installing handrails around the large pit for safety reasons, said project engineer Emilio Ponce. He added that security will be on site around-the-clock once the lid comes off the pit used for subway machine removal, and Kirkwood said they're getting new fencing and should take the lid off within a few days.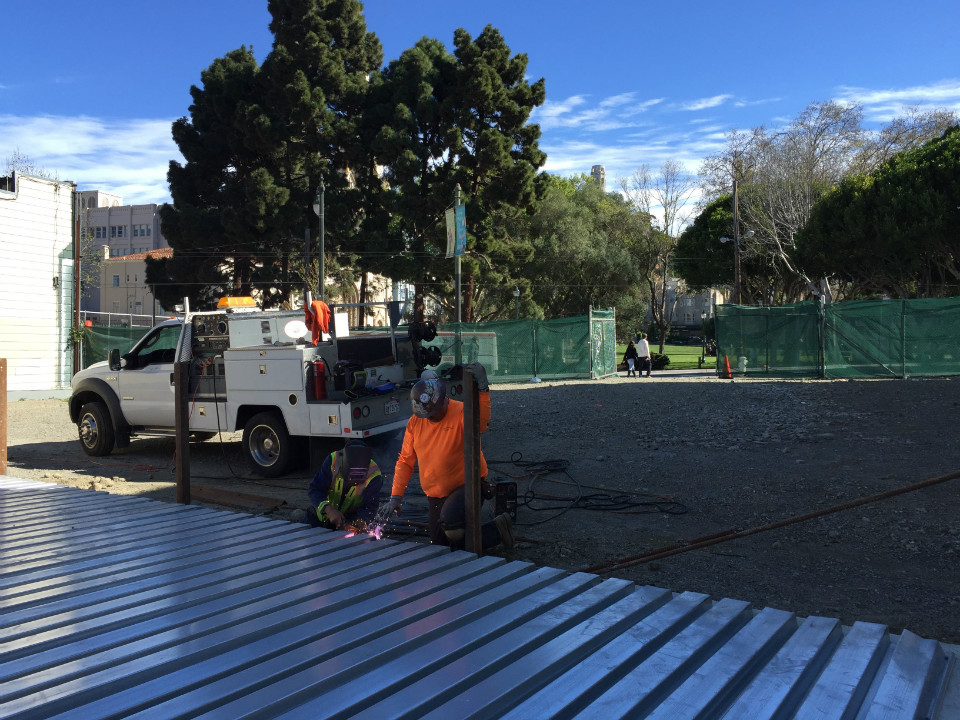 Workers install railings around the pit.
Kirkwood said the project should be completed in 19 months. They're working on getting renderings as soon as possible in order to set up a website, and have made some improvements to the design, he said, "to fit in with the characteristics of the neighborhood." Prices, however, won't be set for at least the first six months of construction. "There are some material cost changes; market changes," he said. "We don't know where the numbers are going to go in the next 19 months."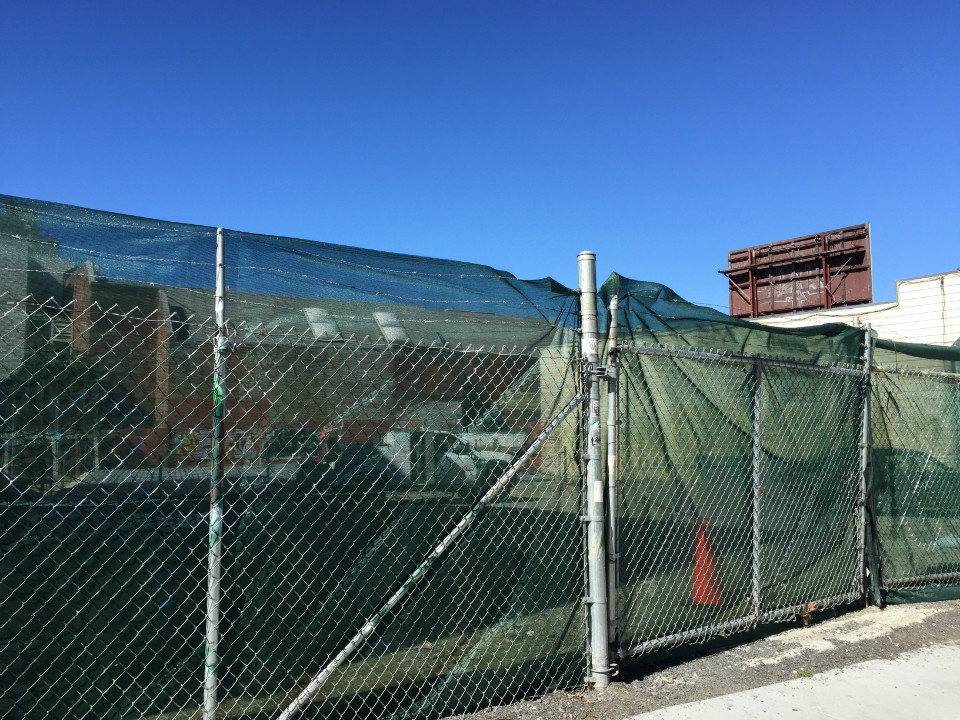 New fencing will be coming as construction begins.
Some neighbors have been skeptical that Campos will actually build on the site and have speculated that he plans to sell it. At one point, former District 3 Supervisor Julie Christensen and District 8 Supervisor Scott Wiener announced they would urge the city to buy the land for a future subway station. Questions also have been raised whether or not Campos has all of the approvals for construction, but Kirkwood said the Planning Commission has given the go-ahead, and it's been verified in an administrative bulletin from the Department of Building Inspection.