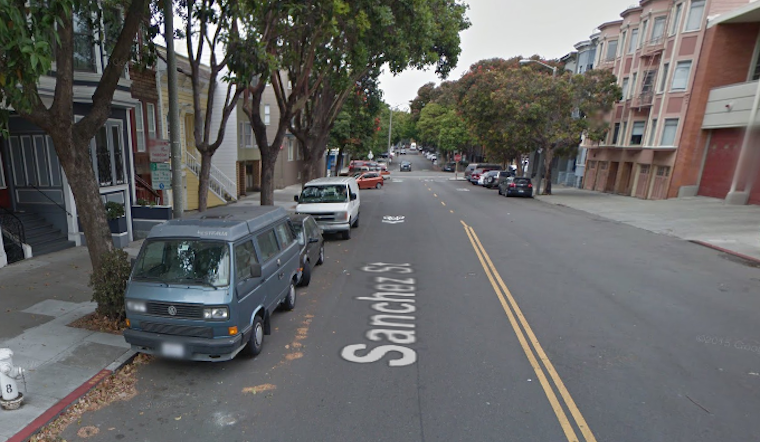 Published on March 01, 2016
An assault that took place in the Duboce Triangle neighborhood last week has left two people injured, and one of them remains hospitalized with a serious head injury. 
The attack took place around 10:30pm on Tuesday, February 23rd, on the 100 block of Sanchez near Henry Street. Dean Ayers and his wife Mary Artist were walking home when four young men—between the ages of 19 and 23—approached the couple. 
"They did not ask for valuables," wrote Ayers on Nextdoor. "They threatened to rape my wife. When I asked them to back off, and even told them to please leave us alone because my mother had just died, one of them sucker punched me in the face."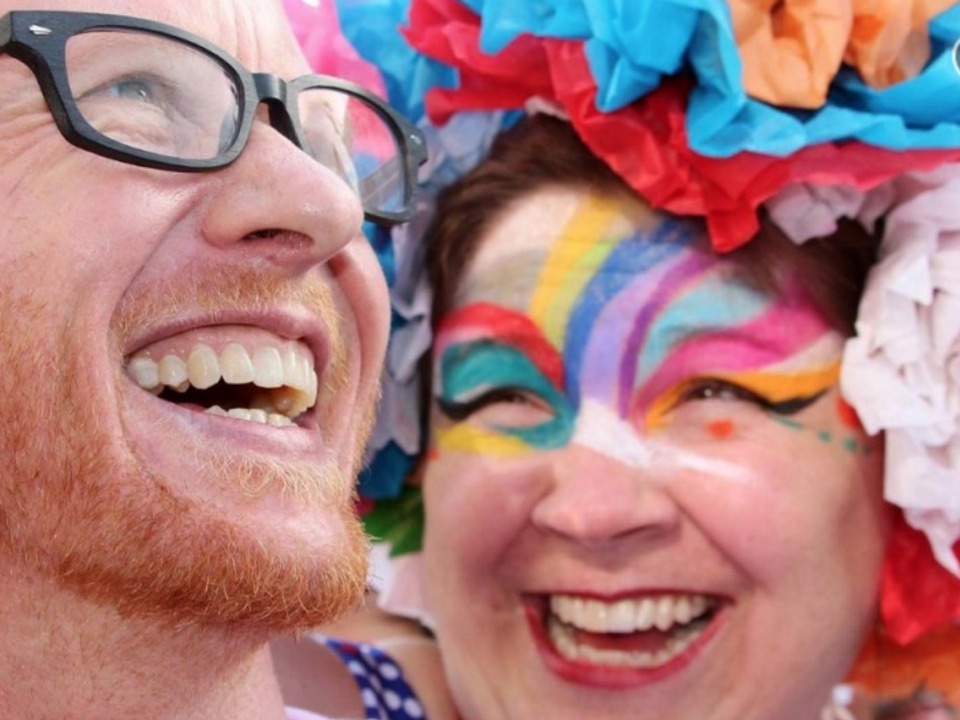 Ayers and Artist (Photo: Wendy Goodfriend/GoFundMe)
Ayers writes that his wife tried to stop them from hitting him, but she was punched several times in the face and knocked onto the cement head-first, knocking her unconscious. According to a GoFundMe page set up by a friend of the victims, Artist is still in the hospital with a serious concussion and brain bleed. Ayers is now out of the hospital, but has a broken leg. 
SFPD confirmed the attack to us, stating that both victims were transported to the hospital directly from the scene. Of the four assailants, a clear description was only available of one of them. Ayers describes the man who attacked his wife as around five-and-a-half feet tall, possibly Hispanic, in his early 20s and with long dark curly hair tied into a ponytail. SFPD added that he was wearing a dark hoodie and a baseball hat at the time of the assault.
SFPD currently has no suspects in custody. Ayers did state that a night-vision camera was found in the vicinity of the attack, which may help in the investigation. 
In the meantime, the couple, who are self-employed, need help with medical bills and transportation, and are taking donations through GoFundMe. We'll keep you updated as the case progresses.
Thanks to tipsters Teresa, Daisy, and Donna.