Kevin Kynoch has a passion for San Francisco neighborhood bars. "There's a movement in bars today to make them so perfect and so nice and so clean, with the finished wood and metal and all that stuff that you see in pretty much every bar that's coming through," he said. That's not his style.

Since the SoCal native moved to San Francisco after grad school, he's become the owner of two no-frills watering holes—Fishbowl Bar & Grill, in Lower Pacific Heights and Polo Grounds, across from AT&T Park. Now, he's slated to become the new owner of Fly Bar on Divisadero, where he remembers enjoying post-concert drinks since the days when the Independent was still the Justice League. "Our short-term goal, really, is to not change a thing," he told us.
Erik Anderson, currently the general manager of Fishbowl, will also come on board as Fly Bar Divis' general manager and operating partner. A surfer, snowboarder, and photographer in his free time, Anderson will be the partner spending the greater share of his time at Fly Bar.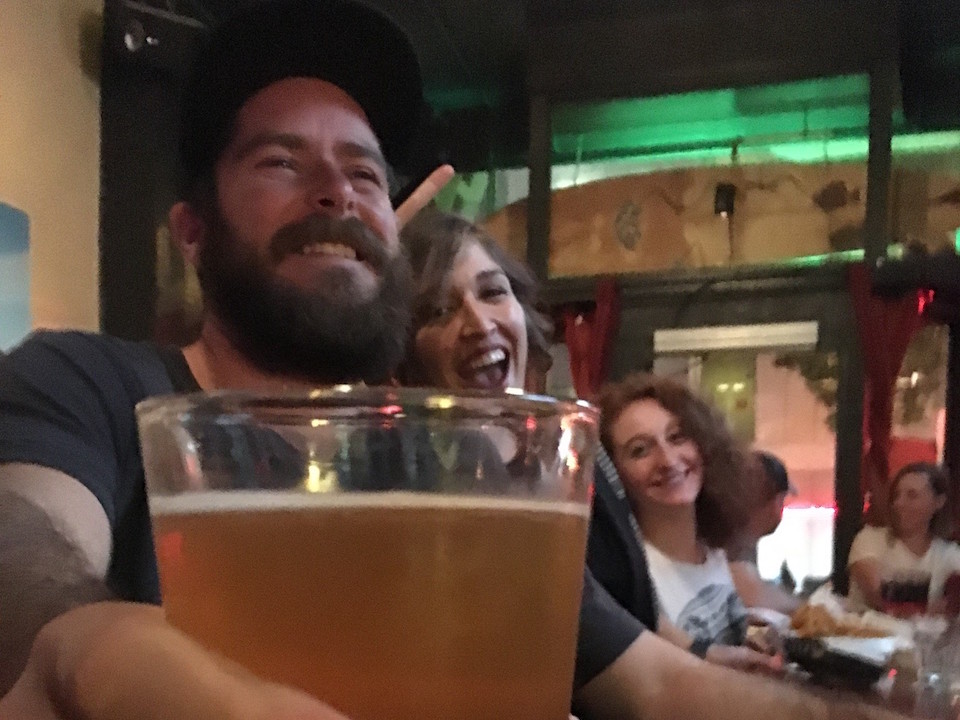 Erik Anderson, the new general manager of Fly Bar. (Photo: Courtesy of Kevin Kynoch)

The bar's founder and current owner, Matt Sturm, told us that the bar will transfer as soon as the Department of Alcoholic Beverage Control (ABC) processes the paperwork—likely in mid-April. He's holding on to the other Fly Bar location, at Sutter and Larkin in Lower Nob Hill.
The new owners have not yet received any word the ABC will place any conditions on the transfer. However, given Kynoch's mission to protect the bar from change, he has preemptively begun gathering neighborhood support to keep the bar's hours as they are, via an online petition. 
"I want to make sure we say this very respectfully, because we have a lot of respect for the ABC and their process. But there has been a trend of late to potentially put conditions on hours as restaurants transfer licenses," said Kynoch. Though they have not received any indication that the ABC intends that in this case, "we're trying to be proactive, and make sure that the ABC knows the community wants to have a venue that will be open until 2am." 
As to what he's looking forward to once the paperwork is sorted out, he says he just wants more of the same. "Honestly, if we could have gotten in without anyone having noticed it, I'd be very okay with that. We're taking it for what it is, which is one of the classic beer and wine bars of San Francisco."