If you haven't recently visited Eddy's Market, at the corner of Irving Street and 11th Avenue, you'll notice a lot of changes. Last year, the corner store made major updates to its interior, and now the owners have added a deli counter, which serves up fresh sandwiches and salads.
Brothers Gaby and Shadie Dabit took over Eddy's a little over a year ago, and they've spent much of that time updating the space. It's now brighter, with windows that look out onto the street instead of being boxed in with shelving. The furnishings inside have been replaced, and the original floor, long covered up by linoleum, has been refinished and given a new shine.
"It was a big job to fix this place up," explains Gaby. "It was so dark before, customers said that they were scared to come in." The coolers also regularly leaked all over the floor: "They had been installed back in the 1970s—and they were used equipment when they went in back then!"
Once those changes were completed, the brothers turned their attention to setting up the new deli counter, which offers breakfast sandwiches, coffee, salads, and gourmet sandwiches, many with humorous or locally inspired names, like "Sanfranpsycho" or "Sunset Boogie." Everything is also available for online ordering and delivery, via GrubHub and Eat24. 
At the deli, a new glass display cooler shows off a selection of Boar's Head meats and cheeses, and fresh rolls are delivered from a local bakery. You'll also find large bowls of freshly prepared salads. "We make our own tabouli, cucumber salad, hummus, and cole slaw, using our mom's own recipes," says Gaby. "We loved her cooking as kids, and it is so nice to share these dishes with the neighborhood. We always thought she was the best cook, and now it's our opportunity to see if we are right."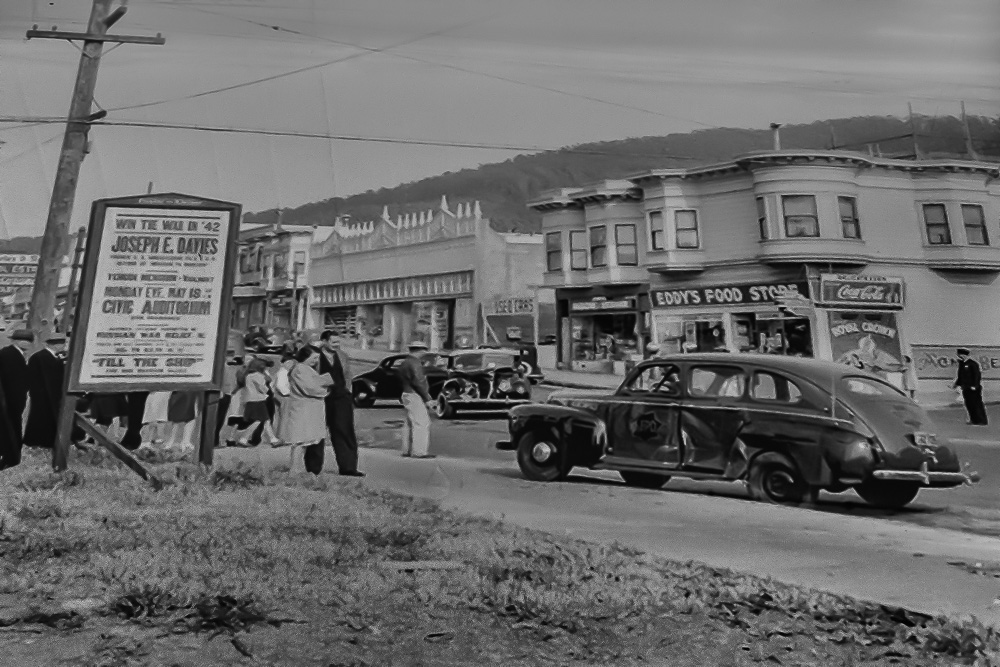 The corner of Irving Street and 11th Avenue during World War II, with Eddy's at right. (Photo: Courtesy of Eddy's Market)
"I come here a couple of times a week," says Delvon, a frequent customer who works nearby at UCSF. "I wouldn't say that I've got a favorite sandwich, but I've tried pretty much all of them and they're all good."
He's one of many regulars who filter in at lunch, many of them addressing the brothers by name. "The best part about running the market is being able to get to know the neighbors and the community," says Shadie.
"We go way back here," Gaby notes. "Our uncle owned the store years ago, and I went to daycare next door when I was a kid."
Some incarnation of Eddy's has existed in this 1908 building since at least the 1940s, as an old photograph above the door shows. It's been called Eddy's since that era. "People are always asking us if we knew Eddy, but that was way before our time," Gaby says.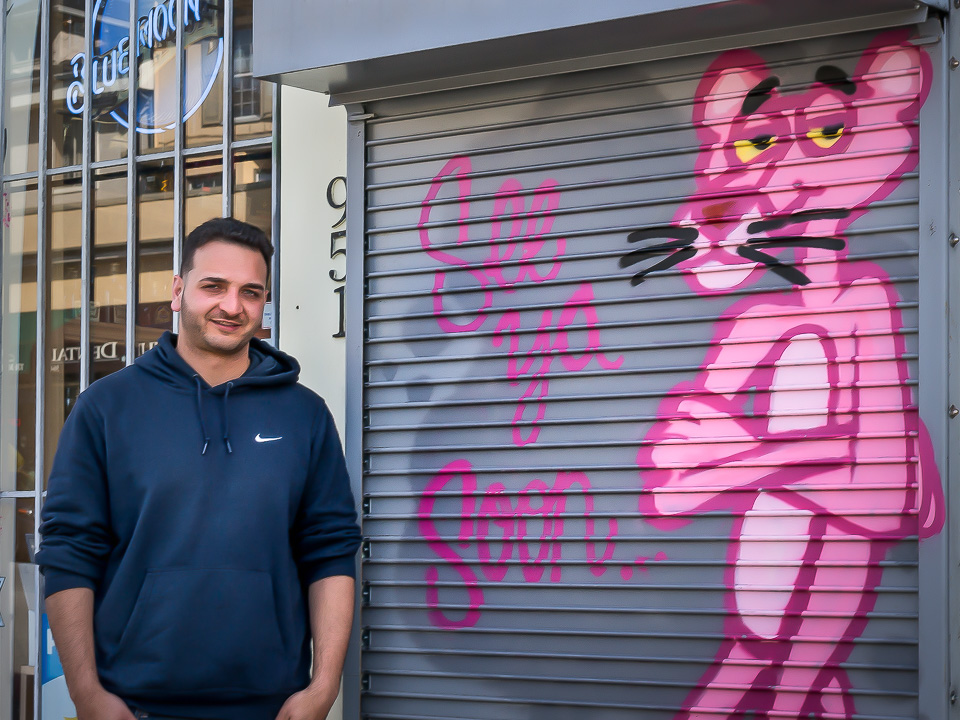 Eddy's Market (951 Irving St.) is open 8am-10pm Monday-Thursday, 8am-11pm Friday, 9am-11pm Saturday and 9am-9pm Sunday.